Global unit looks for sharper focus on multinational enterprises while lightening infrastructure load.
BT Enterprise confirms Tikit sale to Advanced.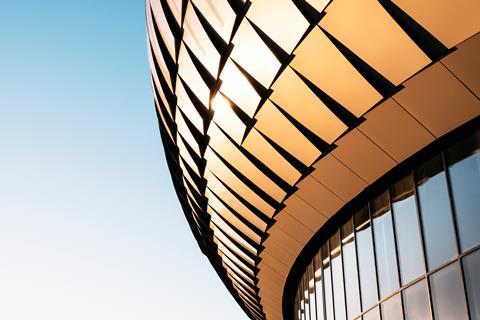 BT Group struck two deals within the space of a week that will see further divestment at its Global unit, subject to regulatory approval.
With the ostensible aim of reducing exposure to 'low-margin' revenue and moving away from infrastructure ownership outside its domestic market, BT is looking to offload local operations in Latin America and France. In both geographical areas, BT insisted the Group will maintain a "strong presence". A sharpened focus on serving multinational enterprises with cloud-based network IT services and security solutions is one desired outcome, along with — presumably — some uplift in profitability in the notoriously low‑margin large enterprise market.
Samba retreat
In March 2020, BT announced an agreed sale of "selected domestic operations and infrastructure" in 16 countries across Latin America, to CIH Telecommunications Americas (CIH), an affiliate of private equity group CIH Technology Holdings.
BT and CIH also entered into wholesale and reseller agreements. Under the arrangement, CIH will act as a regional channel for BT's products and services, and supply BT with domestic connectivity services.
No financial details were disclosed, but, if the transaction goes ahead, CIH will get its hands on two fibre networks with a total length of 650km; 2,000km of leased fibre lines; four data centres; and five teleports.
The sale will only have marginal impact on the BT Global top‑line. Assets and operations within the scope of the transaction drummed up a relatively modest revenue of £110m in BT's fiscal year ended 31 March 2019 (FY18–19). Total turnover at BT Global was £4.7bn for the same period.
If all goes as planned, BT said the sale should be rubber-stamped by the end of 2020.
Au revoir to domestic operations in France
Following on the heels of Latin American divestment, BT revealed that it was in "exclusive negotiations" with IT services group and long-time partner Computacenter with a view to offloading its operations in France. In a narrative similar to that accompanying the CIH deal, BT said it wanted to focus more on multinational enterprises.
BT and Computacenter also intend to enter a related partnership agreement. This, they claimed, will ensure continuity for existing customers. More vaguely, they spoke about exploring "future growth opportunities".
The local operations in France, which involve management and maintenance of IT and network infrastructure, as well as networking and related professional services, generated revenue of £104m during FY18–19.
BT said it intends to retain a significant presence in the country, continuing to serve multinational businesses and other organisations, as well as providing access points to its global network. BT's recently opened Cyber Security Operations Centre, based in Paris, continues as usual (BTwatch, #305).
The sale is subject to consultation with works councils over at least two months, with BT implying that this process might be disrupted by COVID‑19. Once this stage is complete, regulators will decide on approval.
As with the Latin American sale, BT is hopeful the transaction will be wrapped up by the end of 2020.
BT has trouble divesting
BT is on a concerted mission to try and separate the wheat from the chaff at Global.
In December 2019, it confirmed an agreement to sell its Spanish managed ICT services business, including local network infrastructure, to local venture capital firm Portobello Capital (BTwatch, #309). This is subject to regulatory approval with expectations of completion by 30 June 2020.
The Group is also in the process of offloading assets in the Netherlands.
BT Italia is still on the market, but plans for divestment appear to have stalled as more revelations over the alleged involvement of London-based executives at the scandal‑hit unit continue to trickle through (BTwatch, #297, #300, #302–#304, and passim).
There were reports in early‑April 2020 that a potential €300m (£264m) sale of the BT Ireland unit to Mayfair Equity Partners had been abandoned. The two parties were thought to have been in talks regarding a sale since summer 2019, with rumours that a deal was near emerging in November 2019 (BTwatch, #306). However, according to a Sunday Times report, BT has decided to walk away from the deal after a "change of heart". Although the report suggested the decision was not related to the ongoing coronavirus crisis, it is not clear what spurred the rethink. When confirming that BT Ireland employees are currently included in the Group's recent commitment that no jobs would be lost as a result of the current virus outbreak, a BT Ireland spokesperson refused to comment on the speculation regarding the proposed sale.
Advanced Tikit fare
In another restructuring move, BT Enterprise confirmed earlier speculation over the sale of Tikit, its legal and professional services software specialist business, to UK business software provider Advanced (BTwatch, #306). "With BT's renewed focus on investing in our core business, the time is right for a new owner to maximise Tikit's full potential", remarked Gerry McQuade, Chief Executive of BT Enterprise.
No financial details were disclosed, although Tikit, bought by BT in 2012, was recently valued — albeit within a very broad range — at £45m–£80m.