Court of Milan fixes trial date in 2021.
20 defendants in the dock, including two former senior BT execs.
Alvarez spared.
Patterson concedes BT was an absent parent.
TIM snaffling SME and public sector accounts, but BT retaining MNC presence and local assets.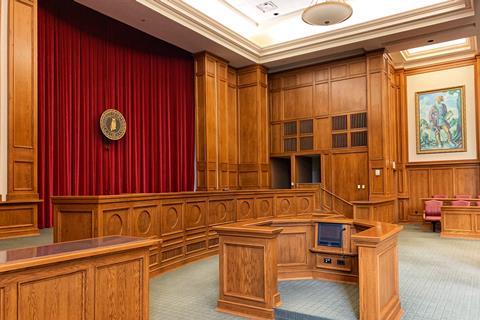 A Court of Milan judge decided there were grounds for putting on trial 20 defendants indicted for alleged false accounting at BT Italia during 2015 and 2016 (BTwatch, passim), according to Reuters. The hearing is set for 26 January 2021. All 20 deny wrongdoing.
Two ex-senior BT Global Services executives were named among the defendants: Richard Cameron (former Chief Financial Officer) and Corrado Sciolla (the former President of Europe and Latin America). Both resigned in 2017.
Roberto Pisano, a lawyer representing Cameron, spoke to Reuters on behalf of his client. "Mr Cameron is extremely disappointed that the case against him is proceeding", he said, adding that Cameron was "in no doubt that he acted properly, and we are very confident that at trial he will be cleared of any allegation of wrongdoing".
In a written response to Reuters' request for comment, BT said it was "disappointed" by the turn of events in Italy, but "remained confident in our defence". It is unclear whether BT is supporting Cameron and Sciolla.
The alleged accounting discrepancies at BT Italia came to light very damagingly in October 2016, leading to BT taking a £530m charge in its accounts for FY16–17. Defendants are accused of inflating revenues by falsifying contract renewals and invoices between 2013 and 2016, and attempting to conceal more than €287m (£259m) in losses.
Luis Alvarez, former Chief Executive (CEO) of Global Services, was not among the defendants, but he was named in a preliminary investigation along with Cameron and Sciolla (BTwatch, #303). According to Reuters' unnamed sources, charges against Alvarez related to 2013 and were dropped under the statute of limitations.
In November 2020, it was reported that Stefania Truzzoli, former Financial Director of the Italian unit, had been sentenced to one year in prison for false accounting at BT Italia — although she was reportedly awarded damages of nearly €900,000 against BT in August 2018 (BTwatch, #298). According to her LinkedIn profile, Truzzoli has held the role of Vice-President of Technology Procurement at incumbent operator TIM since mid-2019, having also been a Director of troubled Banca Monte dei Paschi di Siena between 2015 (when still at BT) and 2017.
BT Italia's former CEO Gianluca Cimini died in 2019, having reportedly been awarded €1.8m in December 2017 for wrongful dismissal by his former employer (BTwatch, #291).
Hindsight's a great thing
In an interview with consultancy Jericho Chambers during March 2019, BT Group's then-CEO Gavin Patterson seemed to acknowledge that monitoring of the Italian unit was not as thorough as it might have been (BTwatch, #303).
He conceded that, "with hindsight", he should have questioned why BT Italia was performing better than the Group's other subsidiaries. "But at the time, we were [busy, distracted] doing the Champions League auctions, buying EE, I was negotiating with Ofcom, and [BT Italia is] a relatively small business", he shared.
BT tightens its Italian focus
News of the trial came ahead of BT Group agreeing to sell two of its Italian business units to incumbent Gruppo TIM. Operations handling public sector business and small- and medium-size enterprises (SMEs) are to be acquired by TIM in early-2021, subject to final agreement and clearance. BT is not exiting Italy altogether, and will continue to serve multinational corporations, while its Palermo contact centre will provide ongoing support for SMEs. It will also retain data centres and global network access points. The UK operator stressed that the deal was part of BT Global's ongoing transformation plans and made no reference to the ongoing accounting controversy. Financial details were not disclosed although the two units are said to collectively generate around €90m (£81m) in annual revenue.