Group outsources mainframe service management.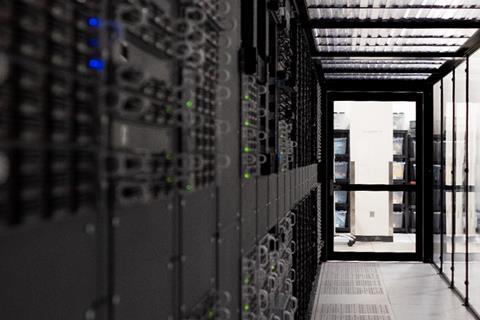 A five‑year outsourcing agreement between BT Technology and IBM on the management of mainframe services was highlighted by the UK's Communication Workers Union (CWU). The contract involved the transfer of BT employees and managers to IBM under Transfer of Undertakings (Protection of Employment) regulations (TUPE), with effect from 1 April 2020.
The CWU said it was first informed of the agreement in January 2020, when it was initially told that 33 employees and 50 managers would be transferred under TUPE. In February 2020, the union said the number of employees was subsequently reduced to 25. Meanwhile, the Prospect union has been separately negotiating the transfer conditions for manager‑grade staff.
According to the CWU, BT was seeking to address a "significant sustainability issue they have had for some time where they have struggled to retain skills and fill vacancies". The Group clearly felt IBM — which with its mainframe legacy, is the market's dominant force, and also recently formed an outsourcing relationship with BT minority-owner Deutsche Telekom (Deutsche Telekomwatch, #92) — was best placed to manage its mainframe estate.
Breaking with the past
BT's mainframe system dates back to the 1980s and is part of the UK copper network inventory. According to The Register, the mainframes run BT's customer‑oriented system for the management of special services (COSMOSS), as well as some financial applications. Unidentified sources told the technology news website that there are more than 60 logical partitions in BT data centres, and IBM will buy this equipment and replace it with IBM's z15 systems.
BT told the CWU that the system only had a remaining lifespan of six years at most — suggesting the outsourcing move aligns with BT's intention to close down the public switched telephone network by 2025 (BTwatch, passim).
According to Sally Bridge, Assistant Secretary of the CWU, BT said 80% of the mainframe service team were due to have retired by 2025, and it faced difficulties in attracting new recruits "on account of the legacy nature of the work".
"As such, we've been told that BT has been looking for a partner for some time, and that it picked on IBM not just because it thinks the fit is right for them — but also because of a belief that IBM would provide far greater opportunities for transferring individuals to move into other work areas as the current work dissipates."

— Bridge.
The CWU regularly challenges BT over its outsourcing agenda, as part of a more forthright union response to BT's restructuring plans. For example, union members previously launched a campaign against Group plans to outsource BT Facilities Services Limited to CBRE Global Workforce Solutions and facilities services specialist ISS with effect from 1 April 2019. An agreement between BT and the CWU has since been reached (BTwatch, #296, #302, and #304).