30-year relationship trimmed back as part of BT's broader global operations revamp.
Transformation process also sees closure of branch in Abu Dhabi.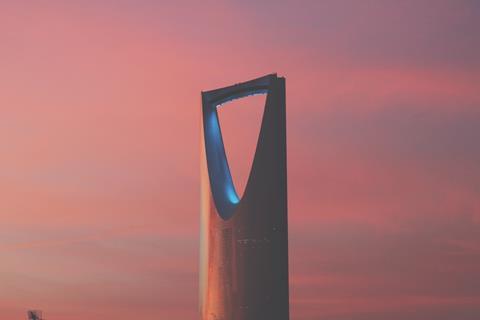 BT Group has sold its stake in Saudi Arabian communications and IT joint venture BT Al‑Saudia, TelcoTitans has learned.
The move has seen BT divest its 49%‑holding for an undisclosed sum, paring down an arrangement that traces back to a late-1980s tie-up with the late Prince Abdulaziz bin Sattam bin Abdulaziz Al-Saud, a member of the Saudi royal family.
The Riyadh-based business appears to be continuing to market BT Global solutions as "official local channel, reseller and delivery partner" but has now been renamed Beyond Technology Al‑Saudia, presumably tied into the regional systems integrator Beyond Technology Group (confusingly, also known as BT Group).
A Group spokesperson said that "we can confirm BT has exited its joint venture in Saudi Arabia as part of the transformation of its global operations. BT remains committed to supporting its multinational customers with operations in the Kingdom through the approved channels".
The move adds to the wider recalibration BT has been making to its global enterprise services footprint. Beyond the Saudi sale, BT has also recently agreed deals to offload assets in France, Spain, and Latin America (BTwatch, #312 and passim).
BT Al-Saudia is understood to have had client and employee bases both numbering around 200, with approximately $15m of revenue, and to have most recently been led by long-time technical staffer Mudar Tawfeeq. The business was positioned as a systems integrator and professional and managed services provider. In its new guise, it will seemingly continue to offer BT Global's portfolio, including Connect, Security, Compute and Trading and Command, as well as maintaining a local Security Operations Centre.
Abu Dhabi branch shuttered
In the Middle East and North Africa region, BT has also been more widely trimming back operations with the recent closure of a branch office in Abu Dhabi.
According to the spokesperson, this move formed "part of the Group-wide transformation programme, which includes optimisation of global operations and consolidation of real estate". She stressed BT continues to serve customers from its regional hub in Dubai.
BT also operates branches or other entities in Algeria, Bahrain, Jordan, Kuwait, Lebanon, Morocco, Oman, Qatar, and Tunisia.