Spanish challenger operator MÁSMÓVIL is now thought to be among four bidders remaining in the final phase of the sale of BT España, alongside US private equity firm Carlyle and Spanish venture capital firm Portobello Capital.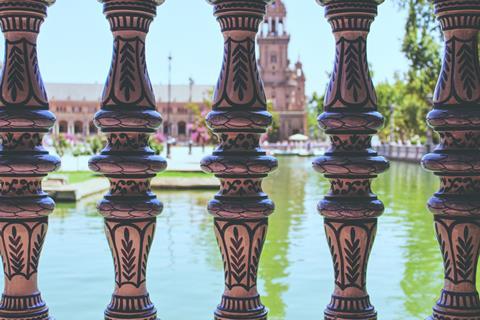 German private equity firm AURELIUS, which recently confirmed completion of its acquisition of BT Fleet Solutions (BTwatch, #306), has also reportedly entered the bidding to acquire BT's Spanish unit.
Media reports cited sources close to the negotiations as indicating that Orange Spain had left the process, although there was speculation that it could return to the bidding table. The French-owned operator was reported to have made a preliminary offer that was considered too far below the supposed (and ambitious) asking price of €250m–€300m (£224m‑£268m). BT Global was also said to be reluctant to see its assets in Spain acquired by an associate of one of its main rivals in Europe, Orange Business Services.
BT Global's ongoing strategy of maintaining a focus on major multinational businesses with an asset‑light services portfolio may be making the Spanish business a tougher sell. Local media sources reported that the sale does not include control of several its larger business accounts — including with banking groups Santander and Sabadell, textile giant Inditex, and a "group of multinationals, mainly of British origin". Under the reported terms of the proposed sale, the local unit would (at least initially) continue to support these accounts post‑disposal, but contracts would remain with BT Global.
The Group was said to have initially considered bundling BT España into the sale of its South American business, with the objective of attracting Latin American players with interests in Spain, but had reconsidered and placed BT España on the block as a standalone entity.
An acquisition would give fourth-placed operator MÁSMÓVIL a foothold in the country's corporate sector. BT España is understood to have 590 business clients, including Banco Bilbao Vizcaya Argentaria, EVO Banco, Prise, Siemens Gamesa, and Telepizza. According to data from local regulator Comisión Nacional de los Mercados y la Competencia, Telefónica holds a 50% share of the enterprise segment in Spain, followed by BT with 23.9%, Vodafone with 8%, and Orange with 4%. A takeover would also give the buyer a key role in the Spanish public sector market.
Remaining bidders in the process, which is being overseen by Credit Suisse, were expected to submit binding offers for BT España by October 2019.
The Group is also in the process of offloading its units in Ireland, Latin America, and the Netherlands (BTwatch, #304–#306). BT Italia is still on the market, although plans to divest the business appear to have stalled as more revelations over the alleged involvement of London-based executives at the scandal‑hit business continue to trickle through (BTwatch, #297, #300, #302–#304, and passim).