Enterprise is following in the footsteps of BT Global with close links to Cisco for its nascent intelligent networking solutions portfolio.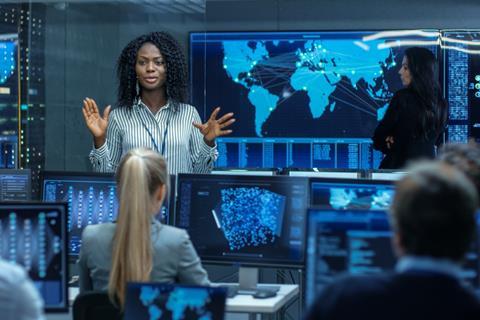 BT Enterprise is offering an expanded range of software‑defined wide area network (SD‑WAN) solutions to corporate customers through its ongoing collaboration with vendor Cisco Systems.
On launch, BT is focusing on two variations of Cisco‑developed SD‑WAN solutions:
Cisco SD‑WAN powered by Viptela. While BT provided few details on the new services, the Viptela offering appears more focused on larger enterprise customers. It has a range of additional dynamic service features when compared to the Meraki variant, and includes capabilities for managing a unified network across a greater number of sites with a more complex WAN topology.
Cisco SD‑WAN powered by Meraki. This appears to be the entry‑level solution, targeted at smaller enterprises as a cloud‑managed service that can manage dual-WAN for load-balancing, but without some of the options for on‑site control.
With both solutions, the telco is flagging the network simplicity and visibility that it claims comes with SD‑WAN set‑ups, alongside the accompanying flexibility to make changes depending on traffic and demand.
While BT referred to Cisco solutions as "best‑of‑breed", the vendor returned the praise by lauding BT as a premium partner for both end-users and the vendor itself based on its expertise, experience, and global presence.
BT Enterprise's planned use of SD‑WAN solutions from the Cisco businesses has been previously documented. In early‑2018, the Enterprise integration of Viptela into an industrial-scale solution package for UK corporates was flagged as a key future development of the partners' relationship (BTwatch, #293). Meraki was also named as a key element of the division's strategy to bring digital services to the small‑ and medium-size enterprise sector, building from an initial offering focused on IP voice and security solutions to create a broader product portfolio (BTwatch, #296 and #304).
Reassuring hand‑holding for digital newbies
The managed service element of the deal is naturally being put front and centre by Enterprise, with BT fixed and mobile connectivity, security, and customer relationship management capabilities particularly highlighted. It was noted that BT is able to securely link to all major international providers of public and private cloud infrastructure.
Enterprise is also emphasising the Cisco offerings as a safe choice for companies beginning the process of digital transformation. Steve Best, Manging Director of Product Management at BT Enterprise, noted that entities "looking to take their first step in their digital transformation journey" would be reassured by the combination of Cisco technology with BT services and security.