BT Enterprise rebuilds its NHS relationship.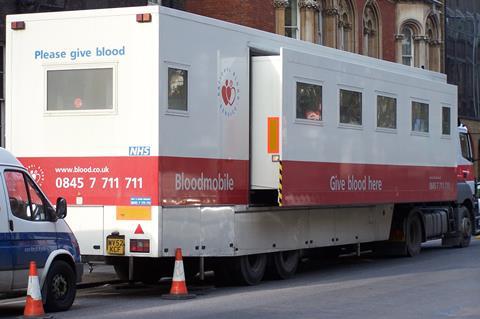 BT Enterprise will provide technology and communication services to National Health Service Blood and Transplant (NHSBT) under a new partnership.
The deal will bring remote management to NHSBT staff, enabling data to be collected, shared, and stored over EE's 4G network.
Danny Longbottom, BT Group Director of Local Government & Health, claimed that the agreement will bring "faster connectivity and support". It will aim to do this by supplying hardware, including handheld scanners, to capture blood donor data, as well as connectivity for NHSBT's fixed and mobile sites.
BT is rebuilding its business with the NHS and other state‑funded organisations across the UK more generally, as it adjusts to an environment that favours smaller, targeted contracts, rather than "mega‑deal" contracts (BTwatch, passim). The latest NHS deal follows recent demonstrations of 5G‑connected ambulances at part of ongoing 5G initiatives (BTwatch, #305 and #308).