BT Group exits Spain after selling its ICT services business to Portobello Capital.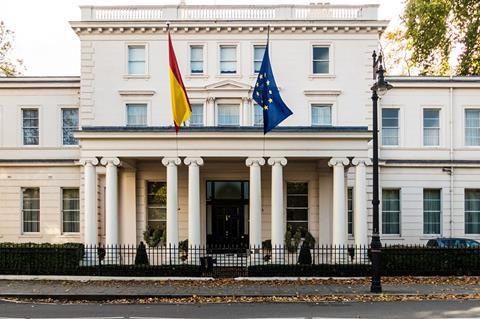 BT Group confirmed that it had agreed the sale of its Spanish managed ICT services business, including its domestic network infrastructure, to local venture capital firm Portobello Capital. The acquisition is subject to regulatory approval and expected to complete in the first half of 2020.
The transaction includes divestment of the telco's fibre networks and data centres in Spain (encompassing a 5,600km optical fibre network, networks in Barcelona and Madrid, and three data centres), as well as a wholesale agreement with Portobello for BT to maintain access to the network.
BT will retain a presence in Spain, with offices in Barcelona and Madrid, access points to connect to its global network, and its cybersecurity operations centre. The deal will see the business become a reseller of BT Global products under a resale agreement.
The Spanish unit, which will be led by members of the current management team, provides networking services to about 600 major enterprises, including most of the IBEX‑35 index of large Spanish companies (although it is not clear whether all such accounts have transferred with the deal, with earlier reports noting BT wished to retain its global accounts — BTwatch, #307).The unit generated £230m revenue in the 2018/19 financial year.
BT was advised on the transaction by Allen & Overy (legal), Credit Suisse International (M&A), and EY (accounting).
In September 2019, Spanish challenger operator MÁSMÓVIL reportedly entered the bidding process for the final phase of the sale of BT España, alongside Portobello and US private equity firm Carlyle, as well as German private equity firm AURELIUS, which recently confirmed completion of its acquisition of BT Fleet Solutions (BTwatch, #306–#307). The Group is also in the process of offloading its assets in Ireland, Latin America, and the Netherlands (BTwatch, #304–#306). BT Italia is still on the market, although plans to divest the business appear to have stalled as more revelations over the alleged involvement of London-based executives at the scandal‑hit unit continue to trickle through (BTwatch, #297, #300, #302–#304, and passim).