Rosa Ronda to head trimmed-down Spanish unit.
Portobello Capital creates new company called Evolutio from former BT assets.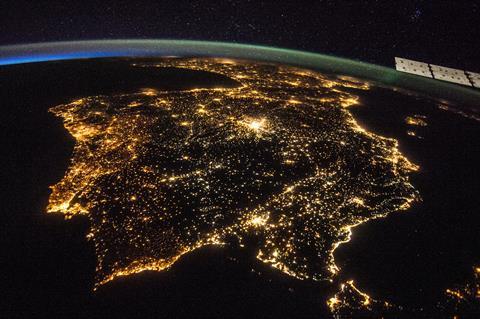 BT has completed the sale of its local operations in Spain, and confirmed that its remaining Spanish assets will in future focus solely on multinational enterprise customers.
According to reports, locally-based private equity group Portobello Capital has now acquired over 80% of the 'old' BT España, and the remaining operations have been transferred into a new, trimmed-down unit within BT Global. Rosa Ronda, formerly Chief Financial Officer of BT Iberia, is to head up the latter entity, called BT Global ICT Business Spain.
According to a note on LinkedIn, Ronda is the new Chief Executive (directora general) of BT in Spain and Portugal. Her job title is currently listed as Country Managing Director at BT Iberia.
BT first revealed its plan to sell domestic-focused BT España operations to Portobello in December 2019 (BTwatch, #309). It then emerged that a new company (BT Global ICT Business Spain) had been established to manage the operator's ongoing activities in Spain and maintain links with multinational customers (BTwatch, #312).
The new entity is to maintain offices in Barcelona and Madrid, along with access points to connect to its global network, and its Cyber Security Operations Centre. The offloaded operation is also to become a reseller of BT Global products.
BT previously told BTwatch that as part of the separation of its Spanish activities, the share capital of BT España was reduced by €104.3m (£93.5m) to €35.6m. BT Global ICT Business Spain was created in February 2020 and began operations on 27 March 2020, with share capital of €3,000.
According to Spanish newspaper Expansión, BT Global ICT Business Spain starts life with turnover of around €60m and around 200 employees. This revenue figure is said to correspond to the customer accounts that the Group has retained, including those with Banco Santander, Banco Sabadell, Inditex, and certain Spanish subsidiaries of foreign multinationals. Reuters previously reported that BT España generated around £230m (€256m) of revenue in the fiscal year to 31 March 2019.
Evolutio opens for business
Meanwhile, Portobello has established a new company called Evolutio in Madrid, which will incorporate the assets it acquired from BT. Jacinto Cavestany, the former CEO of BT Iberia, is to head this up, with the bulk of the management team retained.
In an interview with Expansion, Cavestany said Evolutio is currently one of the top five cloud integrators in Spain but has ambitions to be among the top-three. The business is said to have around 1,000 employees, almost all former BT staff, and revenue of about €270m. It is taking on some 85% of the former BT customer portfolio in Spain.
Elsewhere, BT Global is making progress with the sale of Latin American and French assets, with prospective buyers recently named for both units. However, the anticipated disposal of BT Italia assets does not seem to have moved closer, and the Group is said to have had second thoughts on the sale of its BT Ireland business (BTwatch, #311).