BT has been named a BritBox partner, which will create products and services around the TV streaming service.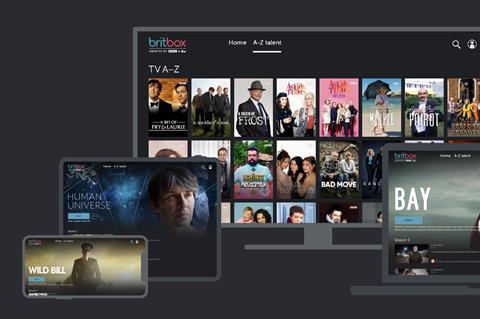 On the day of the UK launch of BritBox, the subscription-based streaming service from national linear broadcasters BBC and ITV, BT was named as a partner that "will create a range of products and offers" featuring the service.
The partnership is expected to encompass promotions across all of BT's retail brands, and as part of the deal EE will be the "exclusive mobile partner" for the service. The operator has promised more information about the products, services and marketing it plans to implement in conjunction with the new streaming service in the coming months.
BritBox claims to offer the biggest collection of British content available on any streaming service. However, much of the content is non‑exclusive, and several high‑profile shows will not be made available until they have completed an extended free‑to‑air run on the founding broadcasters' dedicated platforms iPlayer and ITV Hub. Channel 4 and Channel 5 have also signed as partners for the new service, and BritBox said more content partners could be added later. It is also expected to commission new content.
BritBox is priced at £5.99 a month in high definition, accessible across multiple devices.