Phil Moses get BigBlu job, Paul Reynolds gets TalkTalk chair spot.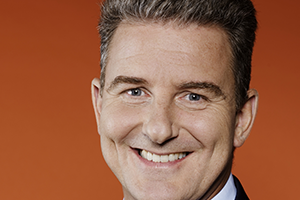 Company
Executive
Activity
Details

Alumni

BigBlu Broadband

Phil Moses

Appointment

Broadband solutions provider BigBlu Broadband appointed Phil Moses as Non‑Executive Director, effective immediately. Moses previously spent 20 years with BT, including prominent roles as Chief Financial Officer at the erstwhile BT Ignite, Group Investor Relations Director, and Group Controller. He left in 2011.

Institut Mines-Télécom

Olivier Huart

Appointment

Olivier Huart was named Chair of French engineering and technology university Institut Mines-Télécom. He was Chief Executive (CEO) of BT France between 2005 and 2010 (BTwatch, 2010.03), and is currently CEO of transmission player TDF Group.

TalkTalk

Paul Reynolds

Appointment

Paul Reynolds, one‑time CEO of BT Wholesale and key figure in the creation of Openreach, joined the Board of Directors of Group rival TalkTalk. The provider described Reynolds as a "broadband network pioneer" and said he will chair its Committee on FTTP (fibre-to-the-premises). Reynolds was until recently Chairman of FibreNation, the next-generation infrastructure venture TalkTalk sold to CityFibre in January 2020 (BTwatch, #310). After leaving BT in 2007, he spent five years as CEO of Telecom New Zealand.