First DOCSIS 3.1‑enabled 1Gbps services launched in and near Utrecht.
GigaNet branding unifies formerly separate fixed-line and mobile networks.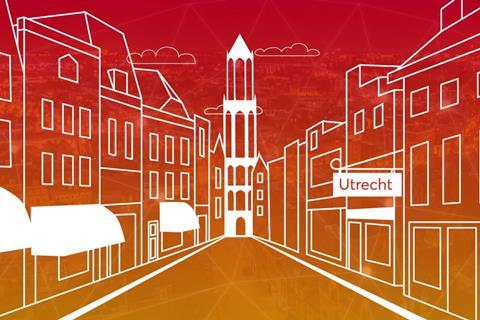 VodafoneZiggo (VfZ) released "up‑to-1Gbps" broadband services in a limited number of locations, as the joint venture's (JV) cable network upgrade with DOCSIS 3.1 technology gained traction.
The operator started marketing "1Gbps" services to its customers in De Meern, Nieuwegein, Utrecht city, and Vleuten, and intends to extend the service to Hilversum by the end of November 2019. It claims to have launched the service almost three months earlier than previously projected.
The move comes after VfZ began testing DOCSIS 3.1 technology in Utrecht during 2018, as part of a planned full upgrade of its hybrid fibre coaxial (HFC) network from DOCSIS 3.0 by 31 December 2020 (Vodafonewatch, #168). Jeroen Hoencamp, Chief Executive of VfZ, said the service should be available to two‑thirds of the JV's customers in 2020 as the upgrade continues in other cities and regions. "Speeds of up‑to-10Gbps should be possible over our network within ten years", added Hoencamp.
VfZ indicated it is using DOCSIS 3.1 equipment from CommScope and Ubee Interactive. CommScope recently highlighted its involvement in Vodafone Germany's (VfD) DOCSIS 3.1 upgrade, following the US broadband infrastructure supplier's acquisition of Arris in April 2019 (Vodafonewatch, #177). VfZ is using the Touchstone TG3492LG telephony wireless gateway from Arris and the UBC1318ZG cable modem from Ubee.
VfZ is now marketing its formerly separate fixed-line and mobile networks under a unified GigaNet banner, which aligns with the Group's wider Gigabit branding strategy. GigaNet encompasses the former Vodafone Netherlands-run LTE‑Advanced network, offering speeds of "up‑to-225Mbps", and Ziggo's HFC network.
"Since the merger [in 2017], we have been communicating through our separate brands Vodafone and Ziggo, focusing on our products and the power of our networks. That approach works well as our brands have a strong position in the market. In order to communicate about our networks with even more impact, we now introduce one overarching network name, GigaNet. "

— Marcel de Groot, Executive Director, Consumer Market, VfZ.
VfZ is some way behind the DOCSIS 3.1 curve by Group standards, but is clearly keen to make up lost ground, with the aim of enabling up‑to-1Gbps broadband services throughout the Netherlands within two years.
DOCSIS 3.1 is an important part of the Group's Gigabit Vodafone strategy, alongside fibre‑to-the‑home (Vodafonewatch, #144 and passim). VfD and Vodafone Spain are also performing HFC upgrades following the acquisitions of local cable assets (Kabel Deutschland and Unitymedia; and ONO, respectively). VfZ said its network comprises more than 40,000km of optical fibre.