High-profile Partner Markets ally opens up services and stores.
Debut comes followed prolonged setup process.
Operator stresses "digital-first" credentials.
Group executives welcome debut.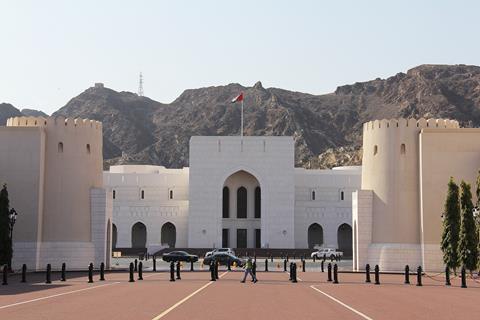 Vodafone Oman, the Group's local Partner Markets ally, brought services live today after a startup process stretching back more than two-and-a-half-years.
The operator — which secured a licence to become Oman's third telecoms player in May 2019 (Vodafonewatch, #175) — has opened up a time-limited "launch offer" featuring 77GB of data, 777 minutes, and 777 SMS messages to prospective customers. It has also opened a flagship Vodafone Hub store at Muscat's Mall of Oman this morning — providing, according to the operator's Twitter account, a "must-see place to check out the latest technologies and showcasing the best in local tech talent".
The operator wrote on LinkedIn that it was "opening the doors to a new digital future". Diego Massidda, Chief Executive of Vodafone Partner Markets and Vodafone Carrier Services, welcomed the announcement, writing that he was "hugely proud" that the "new, digital-first, greenfield mobile operator" had gone live. Vodafone Oman Technology Director (and former Vodafone Hungary executive) Stelios Savvides asserted that "Vodafone is here to make a difference" and expressed "sincere thanks to all the team and partners who made this day a reality".
The new entrant had laid out plans to go live in the "second half of 2020" when formalising its tie-up with Vodafone in September 2019.
The launch sees Vodafone Oman go up against Oman Mobile, the mobile arm of national operator Oman Telecommunications (Omantel), and Ooredoo Oman, whose parent Ooredoo Group comfortably held off a startup challenge from Vodafone when it debuted in Qatar in the late-2000s (Vodafonewatch, passim).
While backed by a high-touch and exceptionally long-term Partner Markets deal with Vodafone, lasting 15 years, Vodafone Oman is owned by a consortium of (reportedly local) investors, led by Itqan Tech Development — a telecoms and IT solutions provider that sits within Muscat-based conglomerate Oman 70 Holding Company.
As well as adopting Group branding and using other Partner Markets services to support its operations and infrastructure, Vodafone Oman has seconded several Group executives to support it on set-up, including Savvides, Head of Human Resources Florian Bosch, and Commercial Director Jan Michael Holzberg (Vodafonewatch, #175 and #179).
For Vodafone, the Omani partnership is important for various reasons, including as a showcase for the Partner Markets federation at a time when it is seeing competitive challenges emerge from Telefónica, Deutsche Telekom, and others, and the organisation is under evident pressure to refresh Vodafone's 'global' credentials following its recent international asset sell-off, and poor performance in Europe.
Vodafone Oman has said little regarding how it is seeking to differentiate itself from the incumbent duo, but an eye-catching and innovative (and successful) debut would give a boost to Vodafone's somewhat stodgy, defence-focused image.
The tie-up is also the culmination of Vodafone's long history of interest in opportunities in Oman. The Group was on the shortlist when Oman offered out its second mobile licence, back in 2004, with the concession ultimately going to a consortium led by Ooredoo (then Qatar Telecom) and TDC Group (Vodafonewatch, 2004.07). Vodafone was also previously mooted as a potential strategic partner of Omantel (Vodafonewatch, 2008.08).