High-touch operational relationship with Vodafone does not appear to have prevented launch programme from backing up.
Drags could be a reputational worry for challenged Partner Markets federation, and Group as a whole.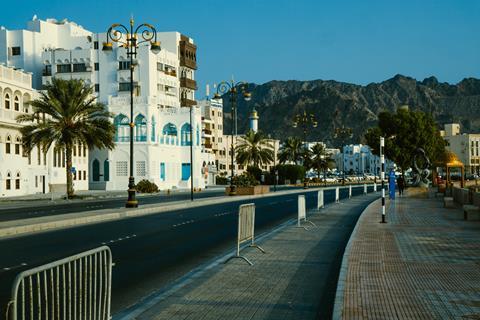 Vodafone Oman, the Group's local Partner Markets ally, is set to miss its target of debuting services this year, according to local reports — although the extent and cause of the delays are not yet clear.
Oman's Ministry of Transport, Communications & Information Technology was said to have told the Times of Oman that "we hope that the third operator will be ready to start providing services during 2021" — indicating slippage in plans for a "second half of 2020" launch that were laid out when Vodafone announced the tie-up last year.
The Ministry did not provide more detail on the revised timeframe — nor did it offer reasons for the delay (with COVID-19 presumably having a significant impact). Executives at Vodafone Oman did not immediately respond to TelcoTitans' request for comment.
Vodafone not an investor, but vested
While backed by Vodafone operationally, Vodafone Oman is owned by a consortium of (reportedly local) investors, led by Itqan Tech Development — a telecoms and IT solutions provider that sits within Muscat-based conglomerate Oman 70 Holding Company.
It secured a licence in 2019 and is seeking to challenge the market's current mobile duopoly of: Oman Mobile, the mobile arm of national operator Oman Telecommunications (Omantel); and Ooredoo Oman, whose parent Ooredoo Group comfortably held off a startup challenge from Vodafone when it debuted in Qatar in the late-2000s.
Despite Vodafone's somewhat patchy record in the Middle East, the new Omani operator is using the Group's portfolio of Partner Markets services to support it on business set-up.
The two organisations announced an exceptionally long-term (15-year), high-touch "strategic partner agreement" in 2019, covering "innovation, services, and expertise", and Vodafone has a team on the ground in Oman, working to help the operator establish itself (Vodafonewatch, #175 and #179).
The startup's senior executive line-up includes:
Stelios Savvides, former Vodafone Hungary Head of Network Development (now Technology Director at Vodafone Oman).
Jan Michael Holzberg, Head of Customer Value Management, Group Commercial (on secondment as Commercial Director).
Florian Bosch, previously Global Head of Resourcing, Talent & Development for Vodafone Shared Services (now Head of Human Resources).
Partner Markets needs a win
For Vodafone, the Omani partnership is important for various reasons, including as a showcase for the Partner Markets federation at a time when it is seeing competitive challenges emerge from Telefónica, Deutsche Telekom, and others, and the organisation is under evident pressure to refresh Vodafone's 'global' credentials following its recent international asset sell-off, and poor performance in Europe.
The tie-up also offers some mitigation of the Group's recent retrenchment in the Middle East and North Africa, which has seen:
A (second) breakup of Partner Markets ties with Zain Group (now part-owned by Omantel) in 2016.
The 2018 sale of Vodafone Qatar and relegation of local ties to a Partner Markets arrangement (due to expire in 2023).
Termination of Partner Markets deals in Iran and Libya.
The pending sale of Vodafone Egypt (Vodafonewatch, passim).
Beyond Oman, its current presence is now limited to three Partner Markets agreements in the region — with the former Qatari OpCo, Tunisie Telecom, and the United Arab Emirates' du.
The partnership may also be important for Vodafone politically, with the Group having long had feelers out regarding opportunities in Oman. Vodafone was on the shortlist when Oman offered out its second mobile licence, back in 2004, with the concession going to a consortium led by Ooredoo and TDC Group (Vodafonewatch, 2004.07). The Group was also previously mooted as a potential strategic partner of Omantel (Vodafonewatch, 2008.08).
Vodafone Oman has said little regarding how it is seeking to differentiate itself from the incumbent duo, but an eye-catching and innovative (and successful) debut would give a boost to Vodafone's somewhat stodgy, defence-focused image.
Rough landing likely
Vodafone Oman's preparations for launch come at a high-pressure time for the local telecoms market, indicating both threat and opportunity for the new venture.
In its latest financial report, for the period to 30 June 2020, Omantel posted a 19%-decline in net profit and indicated it was facing "significant challenges", including the COVID-19 pandemic, oil price fall, and shifting demographics.
It said Vodafone Oman's coming entrance will have a "profound impact on the current competitive dynamics. The Omani market is showing signals of saturation and we are witnessing a decline in both core telecom market revenues (such as voice, data and messaging) and subscribers, as the number of expats is expected to decrease due to the overall economic impact".