Regional media reports indicate that Saudi Telecom Company is seeking to revive a buyout of the Group's Egyptian business, after failure of 2020 deal.
Move follows Vodafone's exploration of an internal switch of Egyptian OpCo.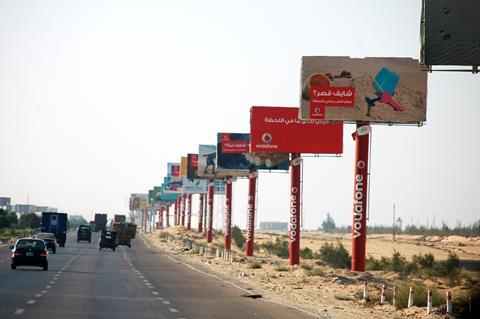 A sale of Vodafone's majority stake in its Egyptian business may be back on after unwinding of COVID-19 snags, according to regional media.
A CNBC Arabia report, citing anonymous banking sources, claimed that a deal with Saudi Telecom Company has "resurfaced again", as the operator is looking to take advantage of reduced financing costs and make a fresh bid for funding to fuel a takeover of Vodafone Egypt.
The Saudi telco is "seeking to secure soft financing of about $1.1bn [£806m/€938m]" to support another run at the mobile operator, CNBC Arabia suggested.
Vodafone Egypt is said to have denied that any talks were taking place, and Telecom Egypt, Vodafone's junior local partner, indicated it had "no information" indicating negotiations had resumed.
STC was in the frame to buy Vodafone's 55% stake for nearly all of 2020, with the operators having signed a Memorandum of Understanding in January regarding a prospective $2.3bn buyout (Vodafonewatch, #182 and passim). However, the pandemic intervened to scupper their 30 June deadline, and the talks were eventually "terminated" in December (Vodafonewatch, #193). While the Saudi telco blamed initial delays on "logistical challenges" relating to the pandemic, (not necessarily conflicting) media reports at the time suggested finance access was a factor. Vodafone also indicated at one point that STC and Telecom Egypt had yet to come to an agreement to "enable the transaction to close" (Vodafonewatch, #189).
Persuasion marketing
There will be suspicions that STC has been drawn back into the action by Vodafone's recently reworked shareholder agreement with Telecom Egypt, which, among other things, freed Vodafone to transfer its 55% holding in Vodafone Egypt to another business within the Group (Vodafonewatch, #197).
Vodafone Chief Executive Nick Read confirmed in late-July that the operator "could, potentially, move [the Vodafone Egypt interest] to Vodacom", adding that "that is an option for us to explore". It performed a similar switch with the majority of its controlling interest in Kenya's Safaricom during 2017, and has more recently transferred organisational oversight of Vodafone Ghana to Vodacom too (Vodafonewatch, #156, #193, and #199).
It remains striking that since the dissolution of Vodafone's Rest of the World Region in 2020 (Vodafonewatch, #181), Vodafone Egypt has been left to float outside of Vodafone's normal organisational structure, which sees:
Vodacom Group running sub-Saharan Africa.
The four main European OpCos, Germany, Italy, Spain, and UK, managed independently.
The remaining controlled country units bracketed within the Serpil Timuray-led EU Cluster.