Sýn sells minority stake in Faroese sister company.
Icelandic operator seeking cost efficiencies (in more ways than one).
Partner Market relationship remains active in service and tech development.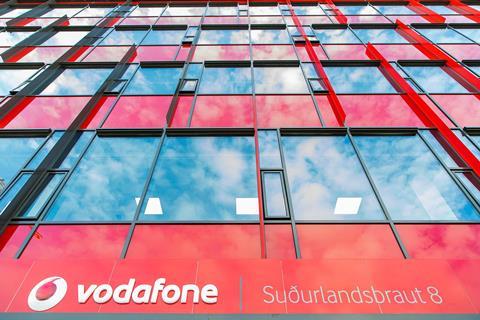 Vodafone Iceland parent Sýn (formally Fjarskipti hf) flagged an agreement to sell its 49.9%-stake in Faroese telecommunications company Hey (formally Vodafone Faroe Islands) to an unnamed entity.
According to the announcement, the deal, worth DKK 52.5m (€7m/£6m), will close after certain technical and financial criteria have been met. This is expected to take place between April and June 2021.
Post-sale, Sýn said it will continue to cooperate with Hey through an existing service-level agreement (little else was disclosed, however). Hey and sister operator Vodafone Iceland are longstanding members of Vodafone's Partner Market federation (Vodafonewatch, passim — see below).
A long story
Sýn arose out of Vodafone Iceland's merger with 365 Media in 2017. As a result, the NASDAQ-listed company today owns online news outlet Vísir.is and several Icelandic television and radio stations, as well as Vodafone Iceland (formally OJ Fjarskipti). The latter was added to Vodafone's partner network in 2003 (Vodafonewatch, 2003.04), and in 2006 adopted Vodafone branding via a franchising agreement with the operator. The Partner Markets deal was subsequently expanded to its sister operation in the Faroe Islands in 2008 (Vodafonewatch, passim). 2018 saw Sýn offload the majority of its shares (50.1%) in Hey to IT consultancy, office equipment supplier, and software specialist Nema, which is in turn owned by North Atlantic-based industrial holding company Tjaldur.
Partner Markets, set up in 2002 to expand Vodafone's selling and buying power beyond its own operations, today boasts partnerships in 43 countries (see here for a full rundown). Vodafone has seen a 11%-rise in sales through the federation in the year to 31 March 2020 (FY19-20).
Part of broader efficiency play
The divestment forms part of Sýn's ongoing efficiency efforts, through which it aims to reorganise its business and operating model, and raise funds via M&A and asset sales to "strengthen the company's balance sheet and liquidity position".
In Iceland, Sýn is pushing towards consolidation of passive infrastructure having recently agreed to offload all of its "inactive" telecom masts and equipment to undisclosed "foreign investors" through a sale/lease-back arrangement. Sýn is forecasting capital gains of around "ISK 6bn" (€39m/£34m).
The lease-back deal — which ensures access to the infrastructure for the next "20 years" — is subject to the approval of the country's competition authority. Sýn is also hoping the move will open up opportunities for the "joint construction" and operation of 5G-enabled base stations, in a bid to save time and accelerate rollout. Vodafone Iceland is using equipment from Chinese supplier Huawei Technologies to test the capabilities of 5G (but the government is yet to publish the requisite legislation on the allocation of "permanent frequency spectrum", delaying rollout).
Vodafone Group holds no stake in the Icelandic operator, but its "multi-pronged" Partner Markets relationship appears to be one of the most active in terms of consumer product launches and technology development. Vodafone recently agreed a "long-term" content carriage deal with Discovery across Europe, which has enabled Vodafone Iceland to provide mobile, broadband, and TV subscribers with the Discovery Plus streaming service and Discovery TV content, for example (Vodafonewatch, #193). Iceland is a market in which the Group's Vodafone IoT (Internet of Things) division has launched products from its consumer connected-device portfolio, and the partnership also extends to the testing of Narrowband IoT technology (Vodafonewatch, #173 and #174).

Sam Patterson is a Staff Reporter for TelcoTitans, contributing telecoms news analysis since September 2020 as part of the TelcoTitans Editorial team.