Vodafone Germany reportedly expects binding offers for fibre-building venture next month.
KRR among those linked.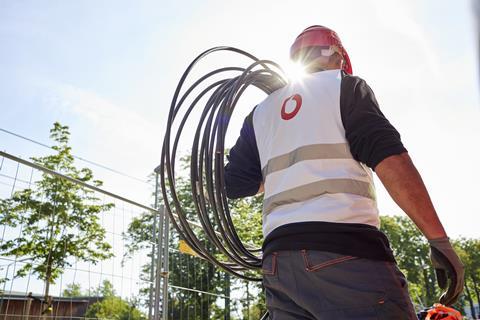 Weekend reports indicate that Vodafone's long-mooted German FibreCo will receive offers in the coming weeks.
TMT Finance said the first round of bids were submitted in July, with firm offers to come in September.
Suitors are said to include Antin Infrastructure Partners, Brookfield Asset Management, Deutsche Glasfaser, and KKR.
None of the parties linked have commented on the reports.
Special purpose plans
Vodafone Germany is expected to establish a special purpose vehicle to house its fibre assets and, according to the latest reports, some of its cable infrastructure.
TMT Finance claimed that Vodafone is looking for an equity investment of €2bn (£1.7bn), valuing the FibreCo at up to €6.5bn.
Initial reports regarding the prospect of such a move first emerged earlier this year from Handelsblatt, following an apparent interest in potential off-balance sheet financing measures from Group Chief Executive Nick Read.
Should it go ahead, Vodafone Germany will follow in the footsteps of local rivals Telekom Deutschland and Telefónica Deutschland, both of which have entered into fibre-building joint ventures with investors.
Telefónica's Unsere Grüne Glasfaser was launched in 2020 via a partnership with Allianz. Telekom's GlasfaserPlus is a JV with Australia's IFM Investors, funded by a €2.15bn borrowing facility.