Marketing platform provider No Big Deal banks €465,000 in funding to scale in Benelux region.
Founded in 2020 by former Vodafone Procurement Company and Tomorrow Street managers Bergstra and Klemetz.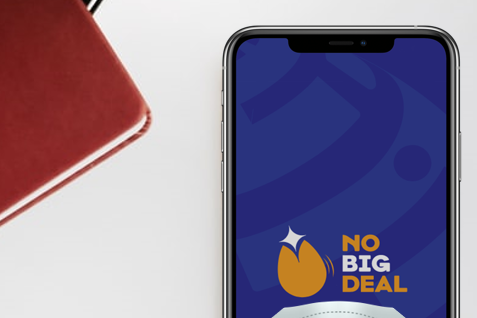 No Big Deal, a marketing platform provider founded by former Tomorrow Street and Vodafone Procurement Company (VPC) entrepreneurs, banked €465,000 (£394,831) in seed funding.
The round was led by Luxembourg Business Angel Network (LBAN), a consortium of private investors. Funding will be used to grow the No Big Deal team and scale the platform in Belgium and Luxembourg, the two markets in which it is active.
Through the No Big Deal mobile app, businesses incentivise users to complete mental and physical exercises to access rewards and discounts. It is premised on so‑called "achievement marketing" — leveraging gamification and behavioural economics to encourage real‑world activity that leads to e‑commerce rewards.
It was launched in 2020 by co‑founders including:
Nigel Bergstra, former Strategic Innovation Manager, Tomorrow Street.
Daniel Klemetz, former Strategy & Governance Business Manager at VPC.
Quentin Delforge, former Consultant in telco strategy at Accenture.
As of October 2021, it claims to have passed 40,000 user signups in Belgium and Luxembourg, and flagged brand partnerships with the likes of adidas, Deliveroo, Luxair, and Shell, among others.
LBAN itself has Diane Tea, a former VPC Supply Chain Management Strategy & Innovation Leader, on its Board of Directors. She acts as Vice‑President and Secretary, with a focus on startups in marketing, real estate, sustainability, and telecom industries. Tea left VPC in 2017.

Joseph Purnell is a Staff Reporter for TelcoTitans, contributing telecoms news analysis since 2019 as part of the TelcoTitans Editorial team.