Group contributes to new funding round by long-time unified comms services partner.
Rare sign of activity at Group's startup investment unit Vodafone Ventures.
VOSS bidding for growth following pandemic shake-up to business collaboration.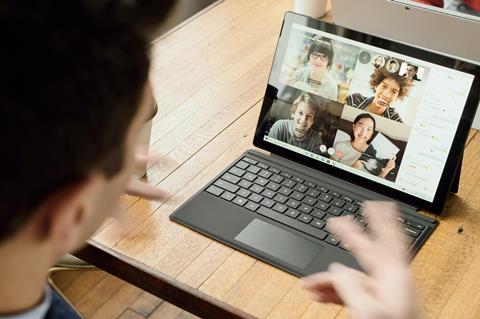 Vodafone Ventures, the operator's sleepy startup investment vehicle, arose from its slumber to inject more capital into Texas-based enterprise comms management player VOSS Solutions.
The unit was named by VOSS as one of four participants in a $15m (£10.8m/€12.7m) funding round that it announced earlier this week, alongside its acquisition of analytics specialist LayerX Technologies.
VOSS — which offers management solutions for users of Cisco, Microsoft, and Zoom collaboration systems, among others — did not disclose Vodafone's level of contribution to the round. Nor did it reveal whether the Group's participation represented an expanded bet on enterprise comms in the post-pandemic era or a managerial-type move to extend support for a long-time investment and partner.
Vodafone Ventures first invested in VOSS over a decade ago in a move linked to the vendor's support for Vodafone Global Enterprise's Vodafone One hosted unified comms service. It is understood to have provided the business with about £2.5m in funding across 2011–2012 (Vodafonewatch, #98 and passim). Its interest in VOSS stood at 8.1% at 31 March 2020. VOSS continues to cite Vodafone as a partner, alongside BT, Deutsche Telekom (Sprint), and other telcos and cloud service providers.
VOSS on acquisition trail
VOSS — which already had a commercial partnership in place with LayerX — said its acquisition of the business reflected the "seismic shift in employee working practices over the last 24 months". The deal will add "automation management and intelligence expertise" to its UC and collaboration offering for businesses, it added.
It raised the funding to "both complete this transaction and position the company for ongoing growth and expansion", it said.
The round was led by Verdane, a Berlin-based growth equity investor and existing backer of VOSS. Other contributions came from Belgium-based Foncière Georges Mignon, another existing investor, and London group Claret Capital Partners (a new backer). VOSS indicated the financing included debt and equity.
Emanuel Johnsson, Partner at Verdane, alluded in the vendor's announcement to "significant opportunity for further M&A-driven growth for VOSS".
Once pretty active, Vodafone Ventures has been enjoying a long time-out from the action, at the same time as rivals such as DT, SoftBank Corp., and Telefónica have been aggressively expanding their venturing activity. The unit's recent moves have really been confined to selling off the numerous interests it acquired during its past rush of investments in the early-2010s. Most lately, these have included stakes in Affirmed Networks (acquired by Microsoft in September 2020) and Caringo (bought by Datacore Software earlier this year — Vodafonewatch, #194 and passim). It recently added low-earth orbit satcomms startup AST SpaceMobile to its stable, but its portfolio has still dwindled from more than 20 in 2015 to about ten businesses now.
Vodafone Ventures' interests, September 2021 (in public domain)
Source: Vodafone.

Avellan Space Technology & Science

Headwater Partners

Cellera

OBS Medical

Disternet Technology

Skorpios Technologies

Finsphere

Total Optimised Technology Power Control

Flybits

VOSS Solutions