Partner Markets' CEO Diego Massidda takes on ownership of Carrier Services division.
Move adds to wider rework of Group's international B2B functions as Vodafone seeks post-pandemic growth revival and more joined-up go-to-market approach.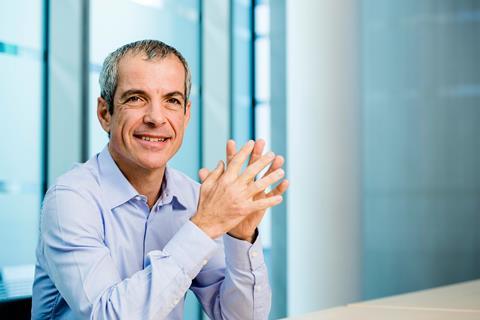 Vodafone is understood to have doubled up on the management of its Partner Markets and Carrier Services organisations — two functions that focus on offering services to international telco clients.
Diego Massidda, Chief Executive of the Partner Markets business, has now also assumed leadership of Vodafone Carrier Services in the wake of Nick Gliddon's recent departure from the international wholesale unit.
The move furthers a bit of synergy-focused housekeeping within Vodafone Business, the Group's over-arching enterprise arm, which oversees both units.
Earlier this year, Vodafone Business CEO Vinod Kumar laid out his Business:2025 agenda, encompassing ambitions to boost the division's top-line, earnings and return on capital, through a push for greater efficiency and faster levels of growth from non-connectivity offerings such as cloud, IoT, security, and unified communications (Vodafonewatch, #199).
The division recently took ownership of Massidda's Partner Markets organisation, which runs Vodafone's branding, procurement, roaming, and service resale tie-ups with the likes of A1 Telekom Austria, MTS, Rogers Communications, and Tele2. The move is thought to reflect plans to expand the nearly 20-year-old federation's cross- and up-sell potential through closer links with other areas of Vodafone Business on product innovation and partnering.
The CEO vacancy at Vodafone Carrier Services opened up this summer with news of Gliddon's switch to run the Enterprise division at Vodafone UK. He was hired by the home market OpCo to replace Anne Sheehan, following her appointment as General Manager of Microsoft Ireland (Vodafonewatch, #199).