OpCo takes 50% share of business services provider and frames deal as reflecting Vodafone's march into "TechCo" territory.
FGS products to be launched in Vodafone markets outside Turkey.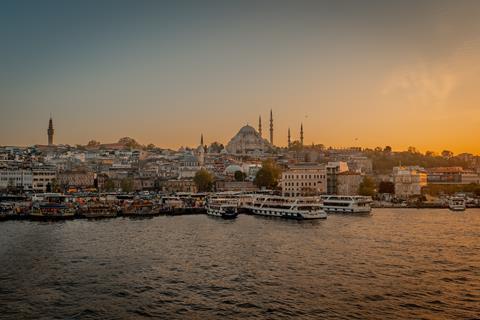 Vodafone Turkey said it had purchased a "50%" stake in Future Generation Systems (FGS), a developer of software-based interactive voice and video communication platforms, to fuel growth in the business-to-business space.
The deal, the value of which remains undisclosed, will enable Vodafone Turkey to grow its digital services product portfolio, expand its share of the country's voice telephony market, and accelerate its transition from "telco" to "TechCo" (akin to Vodafone's wider Group ambition — Vodafonewatch, passim).
The operator framed the deal as an "important step" towards meeting its target of becoming Turkey's "fastest growing digital services company" by 2025 (Vodafonewatch, #195), while indicating it will export products from FGS — which is currently focused on the domestic market — to other Group territory.
Vodafone Turkey's recently appointed Chief Executive Engin Aksoy added that the amalgamated businesses will cooperate on the development of new technologies and "innovative products", with a focus on supporting the digital transformation of public sector businesses and small- and medium-size enterprises.
As a result of the deal, two unnamed representatives from Vodafone Turkey will be appointed to FGS' Board of Directors. FGS' brand name and corporate identity will remain unchanged, however — as will its "organisational structure".
Someone to lean on
The deal appears to have helped facilitate the migration of FGS' private branch exchange service (PBX) infrastructure to the cloud, allowing its customers to tap into the "next-generation" PBX products. FGS is now a distributor of a proposition called Vodafone Cloud PBX, which appears to be hosted in the OpCo's data centres, and offers businesses cloud-based call recording, conferencing, and instant messaging services.
FGS' product portfolio also consists of relationship tracking and intelligence software for customer relationship management (CRM), as well as interactive voice response services and teleconferencing solutions.
FGS was founded in 2011 and holds office space on the campus of the Yıldız Technical University in Istanbul.

Sam Patterson is a Staff Reporter for TelcoTitans, contributing telecoms news analysis since September 2020 as part of the TelcoTitans Editorial team.