Recent Vodacom acquisition IoT.nxt flags incoming Vodafone HQ smart-tech install.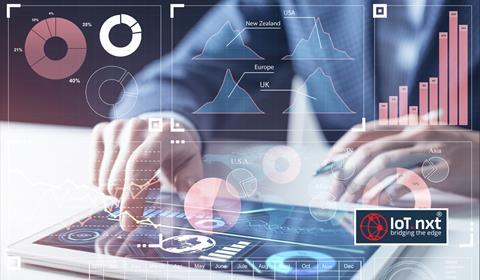 Recent Vodacom Group Internet of Things (IoT) acquisition IoT.nxt flagged that a "comprehensive smart-buildings solution" was now in situ at the Midrand headquarters of its South African parent, and will soon also be deployed at Vodafone's HQ in Paddington, London.
In a contributed article for ITWeb, IoT.nxt briefly noted the coming London deployment and said it was slated for later in 2020. It looks set to include IoT.nxt's CoVision solution: a hybrid hardware/software platform designed to help enterprise customers enforce social distancing requirements through monitoring of physical space.
CoVision launched in May 2020 and aims to help manage social distancing and minimise the risk of over-crowding in public spaces and offices.
The move comes with Vodafone, like other telcos, seeking to beef up its connected-solution portfolio to enable a return to work for both its own operations and enterprise customers. It recently said, for example, that it had deployed Digital Barriers' Heat Detection Cameras at "several UK sites".
IoT's IOU
It also continues a noticeable ramp-up of the Group's relationship with IoT.nxt following Vodacom's purchase of a 51%-stake in the provider in 2019.
Questions have been asked about the price Vodacom paid for the holding, in light of IoT.nxt's current earnings — and it is clear that there is a push to squeeze value out of the acquisition as quickly as possible, particularly (but not exclusively) via in-house deployments.
Vodacom South Africa is undertaking an expanded rollout of IoT.nxt's Raptor cell site-monitoring technology and there have been suggestions of interest in the business' systems in several other Group markets.
Commercially, Vodafonewatch understands Vodafone has brought together a Cell Site Monitoring Solution to market to operators in its Partner Markets ecosystem, with IoT.nxt a likely enabler. IoT.nxt is also working with Vodacom on go-to-market for smart-buildings and mobile private networks.