Grants allocated from £200m 5G trials and testbed pot.
Limited telco involvement: Vodafone takes most prominent role, Telefónica and Three UK follow.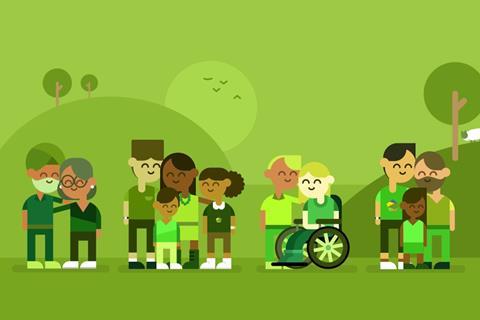 The UK government's Department for Digital, Culture, Media, & Sport (DCMS) followed up 5G investment talk by unlocking £65m (€75m) for research and development in new use‑cases, as part of the £200m 5G Testbeds and Trials Programme launched in 2018. The new fund includes £35m for rural and industrial 5G applications, to be shared between the Rural Connected Communities (RCC) and Industrial 5G initiatives. The remaining £30m was allocated to the new 5G Create programme, which promotes 5G use‑cases in creative industries as well as technology businesses in sectors including logistics, health and social care, and utilities.
Compared with previous rounds from this funding pot, telco involvement is relatively limited. Smaller internet service providers have taken the lead, with significant engagement from universities, and supplementary funds from local councils adding to investment. Vodafone UK (VfUK) and Three UK are the only large telcos participating in RCC projects. It is not clear whether this is down to hesitation on the part of the operators or merely reflects the design of the programme. However, other OpCos — notably Vodafone Italy — have been enthusiastic participants in national efforts to push 5G innovation into more verticals and regions (Vodafonewatch, #181).
VfUK's involvement stretches to two grant-winning projects. It leads the 5G Enabled Manufacture Project (5GEM), earning £1.9m in government funding to install 5G mobile networks at two sites: Ford Motor Co.'s Dunton facility; and the headquarters of welding specialist TWI Cambridge. VfUK is also involved in the 5G RuralDorset project, led by the local council and supported by a large consortium of technology providers and universities. It aims to establish a 5G innovation hub in the county while developing 5G applications in agriculture, coastal rescue services, and tourism.
Project
Lead
Grant
Key partners
Purpose
UK government grants for rural and industrial 5G projects
Source: UK government; Vodafonewatch.

RURAL CONNECTED COMMUNITIES

Mobile Access North Yorkshire

Quickline Communications

£4.4m

Lancaster University, University of York, and "four small businesses".

Supporting rural connectivity by developing tailored apps, technologies, and services. Continues work started in by Quickline in 5GRIT (BTwatch, #295).

West Mercia Rural 5G

Worcestershire County Council and Airband

£3.3m

Herefordshire and Worcestershire Sustainability and Transformation Partnership, Shropshire Council, Three UK, Universities of Chester and Worcester, West Midlands Academic Health Science Network, Worcestershire County Council.

Development of social and health care applications.

5G Connected Forest

Nottinghamshire County Council

£5m

Birmingham City University, Centre Parcs UK, Gooii, Harworth Group, ISPB, Netmore IOT Solutions, Nottingham Trent University, Parkwood Outdoors, Stagecoach East Midlands.

Exploring the potential of 5G applications in environmental care and preservation, using live data monitoring with artificial and virtual reality.

Multi Operator Neutral Host (MONeH)

Telet Research

£2.4m

Associated Networks, CH4LKE Mobile.

Developing multi‑operator, neutral host cellular networks, underpinned by small‑cell technology.

5G RuralDorset

Dorset Council

£4.3m

Bournemouth University, Catapult, Excelerate Technology, Hugslock, Kimcell, Neutral Networks, New Generation Internet Services, Satellite Applications, Telint, University of Strathclyde, Vodafone UK, Wessex Internet.

Creation of 5G applications in agriculture, coastal rescue services, and tourism, while developing Dorset Innovation Park, a research hub to test connected products.

5G New Thinking

Cisco Systems

Principal partner: University of Strathclyde

£5m

BBC R&D, CloudNet IT Solutions, Faroese Telecom, Federated Wireless, Pure Leapfrog, Scotland 5G Centre.

Exploring 5G uses on shared and local spectrum. Developing a toolkit for local enterprise and councils for rural rollout.

Connected Communities in the Rural Economy

Cardiff University

£5m

Bristol University, Cisco, Cardiff City Deal, Innovation Point, Utterberry.

Enabling innovation in agriculture and tourism to boost rural economies, by leveraging artificial intelligence, cybersecurity, and Internet of Things.

INDUSTRIAL 5G

5GEM — 5G Enabled Manufacture

Vodafone UK

£1.9m

ATS, Ford, HSSMI, Lancaster University, TM Forum, and TWI Cambridge.

5G‑connected machines for real‑time feedback over private Vodafone networks at Ford's Dunton facility and engineering consultancy TWI Cambridge.

5G‑ENCODE

Zeetta Networks

£3.8m

Baker Hughes, Mativision, Plataine, Siemens, Solvay, Telefónica UK, Toshiba, University of Bristol, West of England Combined Authority.

Backing will supplement the £9m‑funded project at Bristol's National Composites Centre.
Huawei eased out of state‑funded projects
Within the government documentation for the competitions, it was clarified that none of the winning projects or future 5G Create inductees will be permitted to use equipment from high‑risk vendors (HRV), which excludes Huawei Technologies from even third‑party participation. The reason for DCMS precluding HRVs from 5G Create projects is not immediately clear. Huawei had been involved in previous rounds of 5GTT funding, participating in the Worcestershire 5G Consortium alongside BT and Telefónica UK. The West Mercia 5G Project, the RCC winner set to continue that work, will have to leave Huawei out of its plans.