Markets across Vodafone's footprint have spectrum auctions planned in 2021.
UK, India, Australia among the key bids to watch — though 2020 set a precedent for delays.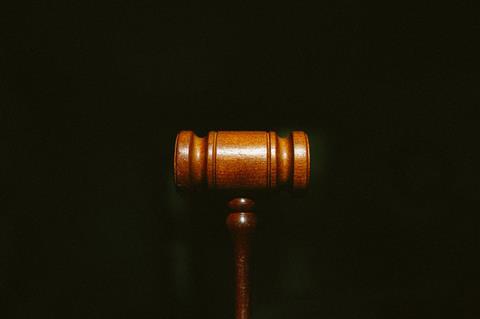 Spectrum auctions may come thick and fast for Vodafone in 2021 after a year of postponements due to coronavirus. Auctions for airwaves in the 700MHz band are scheduled across a host of countries as European member states ready for commercial 5G networks. Though auction dates remain tentative given the ever-evolving pandemic — with the UK the latest to concede it is keeping its date "under careful review" — the first half of the year is scheduled see spectrum allocated across several of Vodafone's European markets.
Vodafone's spend plans are also being affected by auctions outside of Europe, with Australia having two sales in the pipeline, with high-band 26GHz frequencies coming first. TPG Telecom has joined its peers in calling for government funding to support 5G deployments in the country. Typical levels of industry wrangling have also arisen as India prepares another auction, with the extent of Vi's participation yet to be defined, given its financial woes. And South Africa's long-awaited 4G and 5G sale continues to inch towards reality.
Market
Band
Expected start *

Vodafone spectrum agenda, 2021

Note: * Award procedure dates are tentative and prone to slippage.
Sources: BTwatch, Deutsche Telekomwatch, Telefónicawatch, Vodafonewatch, regulators.

EUROPE

Hungary

900MHz, 1800MHz

Early-2021

Ireland

700MHz, 2.1GHz, 2.3GHz, 2.6GHz

2021

Netherlands

3.5GHz

Early-2022

Portugal

900MHz, 1800MHz, 2.1GHz, 2.6GHz, 3.6GHz

Early-2021

Romania

700MHz, 800MHz, 2.6GHz, 3.4GHz–3.8GHz

Q2 2021

Spain

700MHz

Q1 2021

UK

700MHz, 3.6GHz–3.8GHz

March 2021

Rest of World

Australia

26GHz

April 2021

850MHz, 900MHz

H2 2021

India

700MHz, 800MHz, 900MHz, 1800MHz, 2.1GHz, 2.3GHz, 2.5GHz

March 2021

South Africa

700MHz, 800MHz, 2.6GHz, 3.5GHz

March 2021

Joseph Purnell is a Staff Reporter for TelcoTitans, contributing telecoms news analysis since 2019 as part of the TelcoTitans Editorial team.