End of era for Spanish business that has struggled to adapt to new realities over the past decade.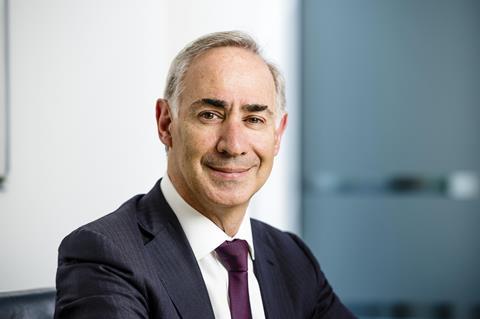 António Coimbra, Vodafone's longest-serving European OpCo boss, is to step down from his role as Chief Executive of key problem-business Vodafone Spain in the next few weeks.
Coimbra will be replaced by Vodafone Turkey CEO Colman Deegan on 1 November, both at the helm of Vodafone Spain and on the Group's Executive Committee, according to a statement by the operator.
A round of musical chairs, instigated by the Spanish switch, will see Deegan succeeded in Turkey by Alexandre Froment-Curtil, currently CEO of Vodafone Egypt (which Vodafone is in the process of exiting). Mohamed Abdallah, Director of Vodafone Egypt's Consumer Business Unit, has been promoted to CEO at the OpCo.
Once he has done the handover, Coimbra will move upstairs to become Non-Executive Chairman of Vodafone Spain — a stock, continuity-focused tactic employed by Vodafone when switching out long-time figureheads at European OpCos, as per Francisco Román's exit from the Spanish business in 2011 (Vodafonewatch, #88).
Vodafone's statement strongly indicated the switch was instigated by Group leadership, containing no mention of any "mutual" or "personal" basis for the decision, but a comment by Group CEO Nick Read that he was "also pleased that he [Coimbra] will continue as Non-Executive Chairman of Vodafone Spain".
Vodafone Executive Committee, October 2020
Executive
Role
Year appointed to current role (excluding tweaks to brief)

Notes: * Also an Executive Director (i.e. on Group Board of Directors).

** To step down on 1 November 2020, and be replaced by Colman Deegan.

Sources: Vodafone and Vodafonewatch.

Hannes Ametsreiter

CEO, Vodafone Germany

2015

Vivek Badrinath

CEO, Vantage Towers Europe

2020

Aldo Bisio

CEO, Vodafone Italy

2014

Antonio Coimbra **

CEO, Vodafone Spain

2012

Margherita Della Valle *

Chief Financial Officer

2018

Ahmed Essam

Group Commercial, Operations & Strategy Officer

2018

Nick Jeffery

CEO, Vodafone UK

2016

Shameel Joosub

CEO, Vodacom Group

2013

Vinod Kumar

CEO, Vodafone Business

2019

Rosemary Martin

General Counsel & Company Secretary

2010

Nick Read *

Group CEO

2018

Joakim Reiter

Director, External Affairs

2017

Leanne Wood

Chief Human Resources Officer

2019

Serpil Timuray

CEO, Europe Cluster

2018

Johan Wibergh

Chief Technology Officer

2015
Spain pain again
Coimbra took over in Spain back in 2012, coming in for current Vodacom Group CEO Shameel Joosub amid a turbulent period for the business, as it — and the rest of Vodafone's mature market operations — rushed to shore up multi-play weaknesses (Vodafonewatch, #90).
Before that, he was a long-time executive at Vodafone Portugal, including a three year-spell as CEO — although punctuated by a short sojourn as Chief Marketing Officer at Vodafone Japan before its sale to SoftBank Corp.
His exit comes with VfS still suffering competitively — despite the 2014 buyout of ONO, various other moves to expand wireline resource access, and a 2018 strategic pivot aimed at improving commercial performance and efficiency (Vodafonewatch, #171 and passim).
Its last quarter, the COVID-19-affected three months to 30 June 2020, saw service revenue fall 6.9% at the OpCo, continuing a long run of sales erosion. Vodafone Spain also remains the subject of persistent rumours of some form of tie-up with challenger Grupo MÁSMÓVIL.
Deegan jumps up two steps on ladder, albeit onto wonky rung
The appointment of Deegan continues his consistent, steady rise through the Vodafone ranks under both the leadership of Read and predecessor Vittorio Colao, and suggests the Group CEO is looking for a financial- (and potentially M&A)-minded, external executive to come in and get a grip on the Spanish unit. Before taking over at Vodafone Turkey in 2016, Deegan had stints as Chief Financial Officer at Vodafone Italy and Vodafone India — two other businesses that have caused significant headaches for the Group over the past several years. Before that, he was Group M&A Director.
Also notable is that Deegan leapfrogs Serpil Timuray, who is his current boss and Executive Committee representative as CEO of Vodafone's EU Cluster, which oversees Vodafone Turkey and several other smaller OpCos. Timuray, a key favourite of Colao, has evidently been sidelined by Read since his move into the Vodafone top job in 2018, when she was a central figure as Group Commercial, Operations & Strategy Director.

Richard Agnew is Group Editor at TelcoTitans.