Challenged Spanish OpCo initiates plan to remove another 500-plus people from its headcount.
Another large-scale downsizing move made under cover of Digital Telco transformation, and as fodder for Group's centralisation-led efficiency plans.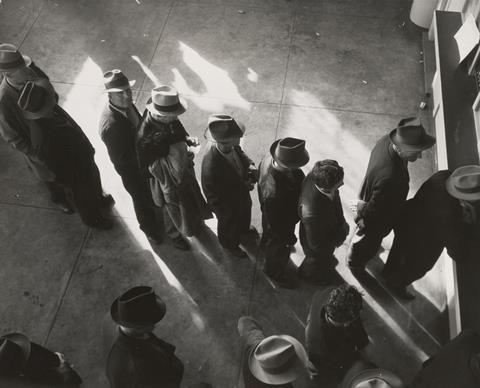 Vodafone Spain is to axe as many as 515 staff — 12% of its workforce — as the perennially challenged OpCo takes another run at shoring up profitability.
In a statement confirming multiple Spanish media reports yesterday, VfS said it has contacted worker representatives to initiate the "collective dismissal procedure". It is set to begin a month-long consultation process with employees in late-September. The downsizing will mainly affect commercial staff, according to VfS's statement.
The OpCo sought to dampen the blow by reiterating that Vodafone is setting up an R&D Centre of Excellence in Málaga, as part of the revamp of central and in-market technology functions it announced earlier this year (Vodafonewatch, #198). The facility is said to be set to employ about 600 staff — although it sits at Group level within Vodafone, so does not form part of VfS, and the nature of the work it is being tasked with suggests axed VfS staff are unlikely to have much opportunity to switch across to the new centre.
VfS called the move "justified for economic, productive, and organisational reasons … and by the need to improve its operational performance by accelerating its digital transformation strategy".
" Vodafone, being sensitive to the impact of this measure, approaches the negotiation with the determination to reach the best possible agreement for both the employees and the company with social representation. "

Vodafone Spain.
VfS now scaled back to pre-ONO levels
Should the axe fall on all (or even just most) of the 515 staff, the OpCo's headcount will drop well below 4,000 — a level it has not been at for the best part of a decade. It last fell below this mark around March 2014, after another major round of redundancies, and before it (temporarily) bulked up through the July 2014 acquisition of cable operator ONO. VfS's headcount stood at 4,257 at 31 March 2021, according to Vodafone numbers.
Vodafone sees digital cost well nowhere near dry
The announcement represents another step up in cost cutting at the Spanish OpCo, which back in 2019 began moving to a more digital-led, leaner business model in response to competitive vulnerability (Vodafonewatch, #171 and passim). Its results have been improving — it achieved a 3.4% earnings rise in the last fiscal year (to 31 March 2021/FY20–21), and ended a long run of service revenue contraction in Q1 FY21–22, albeit aided by lapping of the early pandemic hit. Nonetheless, it evidently sees a need to accelerate downsizing in the post-COVID-19 era.
The programme could also represent a plan b, beyond M&A, after the recent quietening of rumours regarding a tie-up with challenger Grupo MÁSMÓVIL and/or wireline infrastructure sell-off (Vodafonewatch, passim). The past decade has seen Vodafone perform a series of cost-reduction (or 'synergy extraction') programmes at national businesses, enabled by buyouts of, or mergers with, rivals.
The move comes after Group leadership appointed Colman Deegan, former CEO of Vodafone Turkey and CFO of Vodafone Italy and Vodafone India, to head VfS in November 2020. He has recently rejigged VfS's senior management, in part to mirror the Group's move to a split structure on technology development and management, with IT and Networks teams now working in parallel in several countries and at corporate level.
The suggestion that commercial functions are taking the brunt of the downsizing chimes closely with Vodafone's Digital First strategy, focused on pushing efficiency and customer experience improvement through a shift from physical to virtual channels. It also looks to further expand the domain of growing shared services division _VOIS, which is enabling much of the Group's efficiencies drive by amalgamating OpCo-level functions, such as customer support.