No longer limited to mobile network traffic.
Service launches family package with Parental Control bolt-on.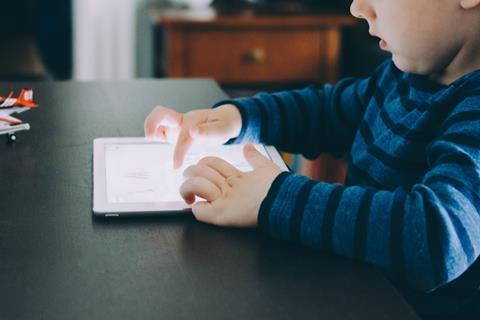 Vodafone Spain (VfS) highlighted enhancements to its Secure Net offering — the Allot-powered smartphone protection service that purportedly filters out malware and phishing — including a Secure Net Family adjunct and e-safety advice platform branded Safe Internet.
VfS also revealed that it is extending its standard Secure Net protection service to cover fixed-line network traffic for a monthly subscription fee of €1 (£0.89) after an initial three-month free trial.
This particular upgrade is said to be premised on a data consumption hike among VfS broadband customers, "with peaks of more than 50% growth during confinement" between January 2020 and July 2020 — a nod at the impact of Spain's state-mandated lockdown.
Newcomers
The new Secure Net Family service is on offer for a subscription cost of €5 per month and, like standard Secure Net protection, is available for an initial three-month trial period before costs are applied, according to the OpCo. It includes a Parental Control bolt-on geared to parents, so minors' access to the internet can be managed and monitored, preventing viewing of inappropriate content, as well as blocking cyberattacks on multiple household devices.
Meanwhile, the Safe Internet platform — a range of written content providing expert advice on topics such as "child psychology" and "cybersecurity" tailored to young children — appears accessible via any Secure Net subscription free of charge.
VfS notes that the Secure Net services are exclusive to its customers, and come as part of the new Vodafone One package launched in early-October 2020, Vodafone One Unlimited Home.
Perpetual success
Underlying Vodafone's high valuation of its security service, the operator also flagged that Secure Net had successfully combated more than 580 million cyberattacks over a seven-month period in 2020.
Since debuting in 2014 (in Italy), Secure Net has gone live in ten markets. Collateral seen by Vodafonewatch in June 2020 flagged that the service was being used by "more than 20 million customers", up from 16 million in early-2018 (Vodafonewatch, #186 and #165).In late-2019, packet inspection solutions provider Allot said Secure Net had achieved a 60% penetration rate in some OpCos' mobile bases, with Germany, Turkey, and the UK namechecked as markets with "healthy, consistent growth every month" (Vodafonewatch, #181).

Sam Patterson is a Staff Reporter for TelcoTitans, contributing telecoms news analysis since September 2020 as part of the TelcoTitans Editorial team.