Vodafone Foundation starts setting up portable base stations to support refugees in Hungary and donates humanitarian aid.
OpCos offer free calls and texts to Ukraine and free roaming for customers remaining in Ukraine.
Partner Markets span both sides of the conflict.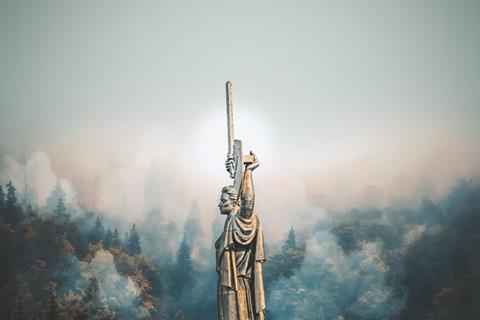 The Vodafone Foundation started to deploy Instant Network teams to set up mobile connectivity in areas that border Ukraine to support people who are fleeing the country after Russia's invasion last week.
The first team arrived in eastern Hungary over the weekend from the Czech Republic. It will work with Vodafone Hungary's engineers to install temporary base stations to fortify the mobile network, "in case of an extreme increase in Ukrainian border traffic or other specific communication challenges" in the area, according to Amanda Nelson, Chief Executive and Chair of Vodafone Hungary, in a LinkedIn post.
Andrew Dunnett, Group Director for Sustainable Development Goals, Sustainable Business & Foundations at Vodafone, also said on LinkedIn that Vodafone Foundation was "responding to requests" for Instant Networks, as well as Instant Wi-Fi and Instant Charge for charging mobile devices.
The Instant Network portfolio includes portable network solutions that offer connectivity in areas with damaged or no network infrastructure. These have previously been deployed in Germany after flash floods in 2021 and in refugee camps in Greece. They are generally set up by volunteers — Instant Network Teams — from local operating businesses (Vodafonewatch, #142 and #191).
Vodafone Foundation is also donating €500,000 (£417,275) from its Humanitarian Fund for non-governmental organisations to support Ukrainian refugees arriving in Czech Republic, Hungary, and Romania. Part of this donation will go to the United Nations High Commission for Refugees, with which Vodafone has an existing partnership.
Free calls to Ukraine
In addition to humanitarian aid, Vodafone Group is also offering free roaming for customers who remain in the country, as well as free calls and texts to the Ukraine from all European OpCos to help friends and family stay in touch.
According to Vodafone Czech Republic's Twitter account, calls to the Ukraine increased by 900% on 24 February and by 3,500% on 25 February, compared with "normal traffic". These calls are now free.
"For our customers, we want to help in the way we know how", said the Group in a statement.
Many more telcos are offering free calls and texts to Ukraine and waiving roaming fees, including AT&T, BT, Deutsche Telekom, KPN, Orange, Sky, T-Mobile US, TalkTalk, Telefónica, Telia, Three, and Virgin Media O2. According to the European Telecommunications Network Operators' Association (ETNO), telcos are providing SIM cards to refugees and free Wi-Fi in refugee camps and starting SMS donation campaigns to raise money to organisations helping refugees.
Vodafone Germany set up an SMS number that customers can text to donate €10 to a group of German aid organisations that are delivering medicine and helping families in the country and those fleeing the conflict.
In another development, Ericsson has reportedly halted product deliveries to Russia as the Swedish vendor assesses how the economic sanctions imposed on the country might affect its business, according to Reuters.
Partner Markets on both sides
One of Vodafone's Partner Markets, Vodafone Ukraine is also waiving fees for its customers so that people can stay connected. The operator announced that business customers will be able to continue using services if their accounts have run out of credit, deferring payments until 15 March.
The operator is also supporting prepaid customers who have low balances or have run out of credit by providing 1,000 minutes and 10GB data for the next few days.
In another response to the crisis, the country's mobile operators — Vodafone Ukraine, Kyivstar, and lifecell — have blocked Russian and Belarusian subscribers from accessing their networks, according to Interfax-Ukraine.
Vodafone also has a Partner Markets relationship with Russia's Mobile TeleSystems Group, which was renewed in January 2021 and extended to 2023. The operators cooperate across MTS operating companies in Armenia, Belarus, and Russia in the areas of "procurement, marketing, and network operations".
As this article was published, Vodafone Group had not responded to TelcoTitans' question whether it was considering any action with regards to its partnership with MTS.
The war in Ukraine hovered over the mobile industry's annual gathering Mobile World Congress in Barcelona this week. The event's organiser GSMA said that some Russian companies would be barred from attending and there would not be a Russian Pavilion on the show floor.

Michelle Donegan is an experienced telecoms writer and has been contributing as a reporter and news analyst for TelcoTitans since July 2020.