New startup innovation division established, with Group veteran Jorge Bento appointed Director.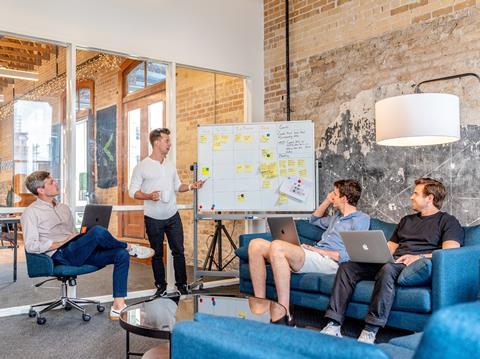 Vodafone has established a new unit focused on startup innovation and partnerships called New Platforms Business Development.
Kick starting operations is Jorge Bento, formerly CTO of Vodafone IoT, who was appointed Director, effective from October 2021.
Developing "shared, scaled" platforms is a central component of Vodafone's partnership-infused Tech2025 strategy, with IoT, for example, seen as a key area of growth for Vodafone Business. In announcing his move, Bento suggested the new unit will seek to identify in‑house solutions to spin out. He then referenced an ambition of turning Vodafone spin‑offs into 'unicorns' — businesses that attain valuations in excess of £1bn (€1.2bn). Nothing further was disclosed, however.
In taking the reins at New Platforms Business Development, Bento has handed his Vodafone IoT responsibilities to two Vodafone Business executives:
Mabel Pous‑Fenollar, Head of IoT Connectivity Platforms.
Sudhir Sarangapany, Head of Products and Platforms Engineering, End‑to‑End Solutions.
Bento joined Vodafone IoT nine years ago, and claims to have been at the forefront of its transition from an embryonic startup operation (with about ten employees) into an international M2M connectivity platform provider with an international footprint and 300‑plus staff. Vodafone Business's IoT service revenue was placed at €800m in the year to 31 December 2020, accounting for nearly 8% of the enterprise division's €10.3bn total service revenue during the period.
Bento's Vodafone career also includes a six‑year stint at Vodafone Portugal, where he served as Director of IT (2006–2008) and Senior Director of Products and Services (2008–2012).

Sam Patterson is a Staff Reporter for TelcoTitans, contributing telecoms news analysis since September 2020 as part of the TelcoTitans Editorial team.