Group attempts to put more than seven years of hurt behind it at a cost of up to €2.12bn.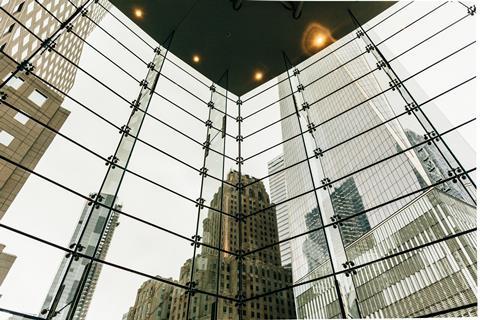 Vodafone is close to resolving a long‑running battle with notoriously troublesome US‑based activist shareholder Elliott Management Corporation over the 2013 acquisition of German cableco Kabel Deutschland (KDG).
The Group has clearly decided to throw money at the problem to make it go away, offering €103 (£92) for each outstanding KDG share. The tactic seems to have worked, as Vodafone has now received "irrevocable undertakings" from Elliott Advisors (UK), D.E. Shaw, and UBS O'Connor to accept the offer. The three shareholders represent 17.1% of the KDG share capital.
Vodafone will have to fork out €1.56bn to buy the trio's shares, raising its stake in KDG to at least 93.8%. If all minority shareholders accept the offer, the price tag will increase to €2.12bn. The offer period began on 28 December 2020 and will run until 1 February 2021, with no possibility of extension.
The shareholders will also withdraw their appeal from the Oberlandesgericht (Court of Appeals) in Munich. KDG minority shareholders had triggered an appeal process against a 2019 decision by Munich District Court (Landgericht), which ruled Vodafone's compensation for the 2013 takeover was adequate (Vodafonewatch, #182).
Furthermore, Elliott has agreed to certain confidentiality and other restrictions, including commitments not to take further legal action against Vodafone. In 2018, DealReporter reported that Elliott Management had taken a stake in the Group via Elliott Advisors (Vodafonewatch, #167).
Lancing the boil
The resolution of the seven‑year battle over KDG will no doubt come as a relief to both Group management and Vodafone Germany (VfD), despite the additional cost. Indeed, in order to end an appeals process that could have lasted years, the Group is prepared to see its net debt rise from the €44bn reported on 30 September 2020 to €46.1bn, if all minority shareholders in KDG tender their shares.
To be sure, Elliott has been a particular thorn in Vodafone's side since the €10.7bn buyout in 2013. The hedge fund owned a 10.9% stake in KDG at the time, but did not participate in Vodafone's tender offer to shareholders as it was unhappy at the offer price of €84.53 per share (Vodafonewatch, #119 and #148).
An opinion piece from Reuters noted that there is a "common thread" connecting Vodafone's KDG deal with the 18 years it took to squeeze out Mannesmann after buying it in 2000. The news agency said both sagas were the product of a corporate law peculiar to Germany, the 'domination and profit and loss transfer agreement' (DPLTA).
Although such agreements allow buyers to squeeze out minority shareholders, they also require payment of a fixed dividend to the minority shareholders until the courts decide how much the company is really worth. "And those rebel shareholders often include shrewd hedge funds, well versed in German law", Reuters noted.
The increasingly German-centric Vodafone appears to have been undeterred from making further acquisitions in the country: in 2019, it completed the takeover of cableco Unitymedia, as part of the purchase of assets in Czech Republic, Germany, Hungary, and Romania from Liberty Global (Vodafonewatch #178 and passim).
The Unitymedia takeover has also proved controversial and faced considerable legal objections from local rivals (Vodafonewatch, #189).