Vodafone Egypt signs MoU for minority stakes in digital payment players Bee and Masary.
New Vodafone Egypt CEO Abdallah seeks to paint deal as part of "promising" strategic investment plan, following Group's failed exit.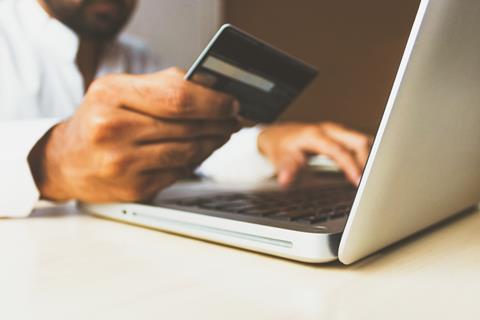 Vodafone now committed after failed exit
Mohamed Abdallah, the recently-installed Chief Executive of Vodafone Egypt, described the acquisition as part of a "promising investment plan" for the operator, which will apparently see it increase its presence in the country's consumer and enterprise financial services markets.
" Investing in the e-payments field comes in line with Vodafone Egypt's strategy, to develop and diversify the services provided to our customers."

Abdallah.
The deal follows a visit to Egypt by Group CEO Nick Read in December last year. Read met with Egyptian President Abdel-Fatteh El-Sisi to discuss, according to the President's spokesperson, topics including "ways to enhance cooperation with Vodafone Group and increase its investments in the Egyptian telecommunications sector". It was since confirmed that these discussions included an interest in "digital transformation and financial inclusion, and the possibility of making Egypt a centre of excellence for these services in Africa".
Up until late-December 2020, Vodafone was preparing to exit the Egyptian market altogether via a sale of its 55% share in Vodafone Egypt to prospective buyer Saudi Telecom (STC). The deal fell through, however, after STC failed to reach an agreement with 45% minority shareholder Telecom Egypt (Vodafonewatch, #193 and passim).
Distributors among the benefactors
Abdallah added the deal will "provide new opportunities" for distributors and partners, foreseeing an increase in distribution points for its services.
One of these distributors is Ebtikar's parent company MM Group for Industry & International Trade (MTI), with which Vodafone Egypt has a partnership stretching back to 1998. Currently, the so-called "MTI-Vodafone Alliance" has MTI providing distribution services for Vodafone Egypt's retail footprint, as well as voice and data exchange services.
There was no mention of how the deal could benefit Vodafone Egypt's own fintech proposition, Vodafone Cash, which holds a 65% "e-wallet" market share according to the country's National Telecom Regulatory Authority, with telco rival Orange Egypt offering the closest competition (23%).

Joseph Purnell is a Staff Reporter for TelcoTitans, contributing telecoms news analysis since 2019 as part of the TelcoTitans Editorial team.