Bulked-up Vodafone Germany now driving more than half of Europe Region cash flow, as other big OpCos' struggle for form continues.
Read's commercial changes yet to ignite revival in Group's core region.
Drastic Spanish overhaul or exit still on cards.
Group still to internalise Europe's regulatory challenges.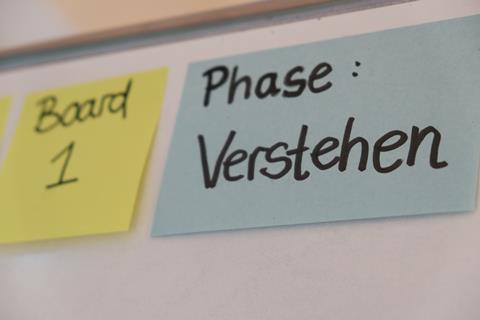 Vodafone continued its long struggle to get all major cylinders firing in the Europe Region during the three months to 30 September 2019 (Q2 FY19–20), and there were some tentative hints the Group might be refining its outlook on its regional prospects and footprint.
Presenting results for the quarter, Group leadership painted the division as showing "continued improvement". But if there was a recovery, it was bitty at best. Vodafone's evidence for progress — a 40 basis points rise in service revenue trend — excluded regulatory impact; hardly a peripheral consideration in Europe's awkward and fragmented business environment.
Much of Chief Executive (CEO) Nick Read's commentary again focused on improvement of commercial indicators. While these reflect freshening-up of Vodafone's go-to-market approach under his leadership, they have yet to transform the operator's financial performance.
Vodafone Europe Region, service revenue summary, Q2 FY19-20

Q2 FY18–19

Q2 FY19–20

Change (y-on-y reported)

Change (y-on-y organic)

Note: Organic growth is said by Vodafone to present performance "on a comparable basis, both in terms of merger and acquisition activity and foreign exchange rates".

Sources: Vodafone and Vodafonewatch.

Service revenue by segment

€6,991m

€7,338m

5.0%

-1.4%

Mobile

€4,846m

€4,692m

-3.2%

–

Customer revenue

€4,167m

€4,049m

-2.8%

–

Incoming revenue

€322m

€301m

-6.5%

–

Other revenue

€358m

€348m

-2.8%

–

Fixed-line

€2,144m

€2,640m

23.1%

–

Service revenue by geography

€6,991m

€7,338m

5.0%

-1.4%

Germany

€2,320m

€2,696m

16.2%

-0.2%

UK

€1,267m

€1,226m

-3.2%

-3.2%

Italy

€1,231m

€1,218m

-1.1%

–

Spain

€1,068m

€978m

-8.4%

-8.0%

Other Europe

€1,141m

€1,264m

10.8%

3.3%

Portugal

€241m

€254m

5.4%

5.3%

Ireland

€208m

€215m

3.4%

0.9%

Greece

€224m

€237m

5.8%

4.4%

Romania

€162m

€188m

16.0%

2.7%
Can Group build muscle while fasting?
The Group's long search for a consistent, "broad-based" growth platform in Europe goes on.
None of the Region's four major OpCos achieved service revenue increases on an 'organic' basis (i.e. pro forma) in Q2. Overall, the quarter saw service revenue decline across the Europe Region by 1.4%, to €7.3bn (£6.2bn), with only the Other Europe collection of smaller country businesses achieving forward movement in sales (adding to their recent presentation as leaders of digital customer experience initiatives within Vodafone — Vodafonewatch, #167 and passim). Q2 saw the grouping overtake Vodafone Italy (VfIt) on service revenue contribution (€1.26bn versus €1.23bn), having already surpassed Vodafone Spain (VfS).
Adjusted earnings before interest, taxation, depreciation, and amortisation (EBITDA) slid 0.1% across the first six months of FY19 (H1 FY19).
With major OpCos continuing to splutter, there remained significant emphasis on Read and Chief Financial Officer Margherita Della Valle's pet operating expense (opex) reduction and capital efficiency initiatives.
Vodafone said its latest, three‑year efficiencies push was on track, with a further €200m of their targeted €1.2bn Europe Region and Common Functions operating expenses savings achieved during H1 (Vodafonewatch, #170). This represented half of the fiscal year's savings allocation. Further, there were hints of an even bigger, Germany‑ and UK‑focused savings drive being in the pipeline, following a benchmarking exercise (see separate report).
Tower-sharing and monetisation moves, and other potential asset sales, also infused the Q2 analyst session.
Read's eurovision a mirage?
For all Vodafone's ever-increasing focus on Europe, its need for a reset in relations with regional authorities remained evident as Group External Affairs Director Joakim Reiter made a keynote speech at Cable Congress 2019 in Berlin.
Reiter pointed to estimates that China, Japan, South Korea, and the USA will account for more than half of the world's 5G subscribers by 2025 — "leaving us lagging well behind". Echoing Read's calls for a new, quid pro quo-focused "social contract" between telcos and policy-makers in Europe (Vodafonewatch, #178), he stressed the need for more efficient allocation of investment through network sharing, a "more joined‑up approach to spectrum licensing", and a regulatory approach that "moves away from regulating sectors towards regulating services, irrespective of the provider or underlying technology".
He also welcomed the creation of a new industry association named GIGAEurope — aligning nicely with Vodafone's own 'Giga' branding strategy. The association has apparently emerged from Cable Europe, and is to be launched formally at the beginning of 2020. Founding members include Vodafone, Liberty Global, and Telenet, and the aim is to become an umbrella organisation for a broad section of the connectivity industry.
Reiter did not address why Vodafone had spent the last decade distilling its business into Europe if the region is so difficult to operate in, and dropping behind others.
So far, there has been little concrete evidence that European authorities have bought into Read's push for a "social"-infused compromise between operators and regulators. However, future policy discussion still appears in train following the refresh of European Commission (EC) leaders earlier in 2019. In early-December 2019, regional telecoms leaders looked to back EC plans for a new "industrial policy for digital leadership", which could provide more support to the struggling telecoms sector.
Bulked-up VfD: Düsseldorf's gravitational pull increases further
At OpCo level, the results followed a similar pattern to previous quarters.
Q2's addition of Liberty Global's Unitymedia business to Vodafone Germany (VfD) added to the theme of Vodafone's increasing German character and reliance (Vodafonewatch, #178) — especially when coupled with retrenchment elsewhere and the emerging prospect of a new phase of asset-cutting focused, this time, within the Group's "Europe and Africa" core (see further on).
Despite VfD dropping into reverse gear, organically, on service revenue trend in Q2 (‑0.2%), the Unitymedia add‑on saw the OpCo increase its share of Europe Region sales to 37%, from 33% in Q1. VfD also produced 60% of the division's operating free cash flow during H1 — despite being the only major regional business to increase capital expenditure (capex) in the period.
Previous to the results presentation, on a trip to VfD's headquarters, Read deemed Germany the "engine of Europe" and gave only qualified backing to London as Vodafone's existing corporate base, saying the UK "remains a very good place to have a global headquarters. Obviously, with Brexit I hope that remains the case".
VfD's top‑line reversal in Q2 was blamed on declining wholesale revenue and regulation, and Vodafone reassured over underlying trends at the OpCo, including the opportunity to boost revenue through cross-selling of Unitymedia services.
Rest still playing catchup
The onus on Germany was heightened by only creeping recovery at other major businesses:
VodafoneZiggo continued a timely revival, coming with exit options due to start opening up for its parents in January 2020 (see separate report). The joint venture, which has struggled performance-wise since its creation, produced a second consecutive quarter of revenue growth (+0.8%), helped by a price increase implemented at the start of Q2.
Vodafone UK (VfUK) achieved par on service revenue, extending a long run of insipid top-line performance. Read — who tonally, seems to see VfUK almost as a rising star — indicated the home-market business will return to growth during H2 FY19–20, and described it as "becoming a contributor to our overall Group growth story". As in other Europe Region markets, commercial gains were said to be being driven by lower‑end sub‑brands (VOXI, in VfUK's case), rather than legacy.
VfS' demise continued with a further, 8%-drop in service revenue. Della Valle again sought to portray VfS' commercial performance as "stabilising", with porting movements "essentially flat", but noise is increasing about the Spanish business' future within Vodafone (see below).
In Italy, another long-time problem market, VfIt was described as "trending better", with service revenue contraction decelerating to 3.2% from 3.8% in Q1. How the Italian market has changed for the worse for Vodafone was demonstrated by the ongoing disparity between VfIt's data traffic (rapidly growing) and revenue (perpetually eroding). VfIt's customers produced more than 400PB of data in Q2, putting VfIt into first place across all OpCos.
Mobile data usage for selected OpCos, Q2 FY19-20 (TB)

Q2 FY18–19

Q2 FY19–20

Change (y-on-y)

Notes: "Vodacom" refers to Vodafone's interests in Vodacom Group and its subsidiaries, including those located outside of South Africa. Data figures represent the "sum of downlink traffic and uplink traffic, all APNs (for example web, wap, corporate APNs, MMS), femto traffic (if applicable), inbound roamers, and MVNOs, excluding data resulting from voice-over-LTE traffic".

Sources: Vodafone and Vodafonewatch.

Group

1,405,767

1,973,240

40.4%

Italy

251,487

401,101

59.5%

Turkey

286,460

396,041

38.3%

Germany

152,727

214,588

40.5%

UK

122,375

191,632

56.6%

Spain

177,937

195,906

10.1%

Vodacom

92,012

134,977

46.7%

Egypt

82,728

132,337

60.0%

Romania

61,184

87,245

42.6%

Portugal

43,235

55,935

29.4%

Greece

20,174

27,181

34.7%
Retrenchment 2.0: Read's asset bonfire spreading to European "core"
An aside from the Q2 results call was a denial from Read that VfS could be on the Group's M&A block, amid the loss‑making OpCo's struggles and Vodafone's broader retrenchment. "I just want to make it very clear we are not engaged with any player in the Spanish market. We have never put a price on that business ourselves; it's part of our core European footprint", said the CEO, albeit in a slightly oddly worded dismissal.
Read's comment came in response to the emergence of further speculation over VfS' future within Vodafone during October 2019. Spanish newspaper El Confidencial reported that fourth-player MásMóvil (once a regularly mooted takeover target of VfS) had recently submitted a provisional €6bn bid for the challenged OpCo — less than the €7.2bn Vodafone paid to graft cableco ONO onto VfS in 2014 (Vodafonewatch, #122).
Vodafone was reported to have knocked back the bid, and asked for €8bn (which would still be a highly damning end to the VfS story). Nonetheless, VfS dismissed the report as down to manoeuvring in financial circles, with CEO Antonio Coimbra telling El Pais that "it is clear from the content and sources of the news that there are certain financial groups, interested and close to MásMóvil, that are speculating on a potential corporate operation".
The denial seems unlikely to be the end of machinations around VfS, however. The report El Confidencial followed closely after an earlier wave of speculation, also emanating from the Spanish media, that VfS could offload its wireline assets in a bid to raise cash and trim costs (Vodafonewatch, #179). The Spanish OpCo generated only €41m in operating free cash flow for Vodafone in the first half of FY19–20 — 23 times less than Vodafone Germany — and some financial stakeholders are evidently keen for Vodafone to corral more resource into its stronger local markets, like Germany.
The proposed Vodafone Malta sale and ongoing dismantling of the Group's Rest of the World Region (see separate report) could also suggest a new phase is coming in Vodafone's global retrenchment.