New, multi-territory deal highlighted by long-time network security tech partner Allot.
Tie-up focuses on vendor's HomeSecure offering for home devices.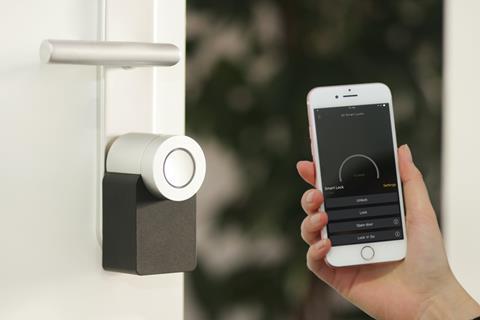 Allot, the tech vendor behind Vodafone's widely used Secure Net mobile protection offering, has revealed an expansion of their eight-year relationship into the consumer fixed-line and IoT arenas.
Erez Antebi, President and Chief Executive of Allot, indicated the operator is planning a multi-territory roll out of Allot HomeSecure, an app-based parental control and threat protection offering for the notoriously vulnerable categories of connected home and home office products.
Speaking during Allot's latest earnings call, for the quarter to 30 June (Q2 FY22), he called the win a "very important" one for Allot — which has been pushing to extend the Vodafone relationship beyond smartphone security for several years (Vodafonewatch, #159 and #163).
The fresh tie-up focuses on seven different European countries, although the partners have yet to reveal anything more concrete on their timeframes or roadmap. Antebi said that, "unfortunately, I'm not free to discuss the details of how they [Vodafone] plan to take this service into their markets", although noted that Vodafone and Allot are discussing go-to-market plans in different territories.
In terms of prioritisation and possible targets, Germany is Vodafone's largest fixed-line (and overall) market by far, accounting for 44% of the Group's total broadband customer base at 31 December 2021. Following, in order of user base size, were: Netherlands (VodafoneZiggo); Spain; Italy; Turkey; UK; Greece; Egypt; Portugal; and Hungary. Neither VodafoneZiggo, Vodafone Egypt, nor Vodafone Hungary are among the ten country businesses that have an existing relationship with Allot on Secure Net, however. These ten include the OpCos operating in the other seven markets mentioned above, plus Vodafone Albania, Vodafone Ireland, and Vodafone Romania.
Procurement model update
Antebi was keen to highlight that the new Vodafone partnership has an 'as-a-service' setup, contrasting with the less fluid, capital expenditure-based model on which the Secure Net relationship was structured at inception (and still is, Antebi commented on the Q2 call).
The quarter saw Allot report a 7% decline in revenue, to $32.8m (£27.2m/€32.2m), and a wider net loss of $6.2m. The vendor is aiming to reach profitability in FY24, with a focus on growth of as-a-service deals and cost control, as well as speeding up enaction of tie-ups with operators (a topic on which Antebi repeatedly expressed frustration during the Q2 call, as well as highlighting changes in approach to telco negotiations).
The provider secured $40m in private financing from investment management firm Lynrock Lake in February.
Casting the Net wide
First released in Italy in 2014 (Vodafonewatch, #134), Secure Net is based on deep packet inspection technology and marketed by Vodafone as an inexpensive add-on to mobile plans — charged out at €0.99 (£0.84) per month on an introductory basis in Germany, for example. It has since developed into a significant revenue line for the operator, owing to scale of adoption (some 20 million users were reported in early-2020). Ex-Vodafone CEO Vittorio Colao revealed in 2018 that the offering was delivering €160m in annual revenue for the Group (Vodafonewatch, #165).
As well as multi-play expansion, Vodafone Germany recently extended Secure Net to mobile voice protection by integrating RealNetworks' CallProtect offering with the service, albeit on a pilot basis (Vodafonewatch, #208). Beyond the ten in-Group adopters of Secure Net, Allot has ties with Safaricom in Kenya on network quality of service and security data (Vodafonewatch, #173). Outside of Vodafone, Allot's telco customers include Vodafone Partner Markets' allies Entel Peru and Proximus, and rivals Ethio Telecom, Singtel, and Telefónica (Telefónicawatch, #137 and passim).