Luxembourg get-together moved back to October 2020.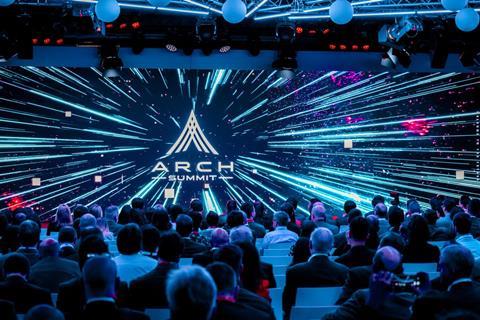 Vodafone postponed its annual Arch Summit innovation and supplier conference from 1–2 April 2020 until 28–29 October 2020, citing the "health and safety of all individuals involved". In a post on the event's LinkedIn feed, organisers confirmed that the Covid-19 outbreak was to blame for the decision, which came just a few days after February 2020's Mobile World Congress was cancelled on the same grounds.
Chief Executive Nick Read and Chief Technology Officer Johan Wibergh were due to speak at the event, alongside Christiana Figueres, former Executive Secretary of the United Nations Framework Convention on Climate Change, and Xavier Bettel, Prime Minister of host nation Luxembourg. The agenda for the revised, October 2020 conference has not yet been published.
In 2019's edition, around 4,000 supplier, startup, and other stakeholder attendees came together for the conference, which is hosted by Tomorrow Street, Vodafone's scaleup accelerator joint venture with local state-owned incubation vehicle Technoport. The event has to date also included Vodafone's sought-after Supplier Awards. This year's Summit was said to have drawn more than 5,000 registrations, including 200 Vodafone executives and more than 200 startups.
Strategy and technology development are at the forefront of each Summit, with 2019's show seeing Wibergh give a taster of the Group's coming Technology 2025 programme and underlining Read's "One More Service"-branded push around up-selling and churn reduction (Vodafonewatch, #176). 2020's focus is on the "Digital Planet" and achieving a "better digital life" through investment and innovation in three core tracks: connecting communities; inclusive opportunities; and sustainable investment.
With 41 already-confirmed partners, vendor relations is a top priority at the Summits. Accenture, Ciena, CommScope, Ericsson, Huawei, Juniper Networks, NETSCOUT, Nokia, and ZTE are among the established names confirmed at the 2020 event, while startups and smaller suppliers will again be offered a chance to compete for cash prizes and raise awareness through a contest, judged by a "panel of influencers".
As Vodafonewatch went to press, it emerged that an unnamed, Germany-based employee had been diagnosed with coronavirus. The executive had in the preceding days visited Vodafone's Newbury campus (and possibly other facilities in the UK), and news that they had fallen ill prompted employees they had come into contact with to be sent home on 28 February 2020, according to Berkshire Live. A spokesperson for Vodafone told Reuters that "we can confirm that several of our employees in the UK have been in contact with a person visiting the office, who has tested positive for the coronavirus". Vodafone was also said to have placed restrictions on employee travel for business purposes until 31 March 2020.
Updated to include recent Covid-19 news, 6 March 2020.