Experienced US buying executive bulks up Vodafone Procurement Company's supply chain leadership team.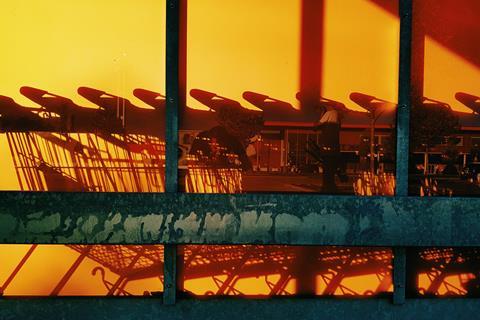 Vodafone named former Microsoft executive Suzanne O'Toole its new Supply Chain Management (SCM) Global Operations Director.
The appointment, effective from September 2021, sees her join Vodafone Procurement Company's Supply Chain Leadership team, based in Luxembourg, with a remit covering compliance, SCM process optimisation, and service delivery.
In what appears to be a newly created role, she will help drive VPC's "logistics transformation" and contribute to other initiatives supporting the buying unit's focus on digitisation (Vodafonewatch, #193 and passim). This will see her spearhead both the "development and adoption" of so-called Future Ready technologies, helping enable more "effective end-to-end processes", although no further detail was provided.
Future Ready is a Group-wide initiative, first flagged by Chief HR Officer Leanne Wood in July 2020. Implemented in response to the pandemic, it comprises three strands: employee experience; investing in skills and talent; and broader digital transformation.
The buying unit has already shown its enthusiasm for digitalising its operations post-COVID-19. It switched on Ava in June, software that is said to automate the task of sourcing services in Italy, Spain, and the UK, and is in the final stages of onboarding members of its North American supply chain ecosystem onto Trust Your Supplier, the blockchain-based platform that promises to reduce the time and costs associated with vendor validation and managing suppliers (Vodafonewatch, passim).
Additionally, VPC CEO Ninian Wilson recently sought to highlight how the pandemic-induced lockdowns had spurred a "huge acceleration" in the "internal company's demand for digital tools". Speaking on a webinar hosted by Fairmarkit, he referenced in positive terms a programme supported by laptop maker Lenovo that saw all contact centre operatives in the UK move into home working environments, equipped with appropriate security tools, within weeks of the initial outbreak in March 2020, for example.
O'Toole was most recently Senior Director for Devices, Americas Retail & Worldwide Commercial Operations at Microsoft. She spent 13 years at the software giant, during which she occupied various senior positions such as Director, Channel Operations, UK & Western Europe (2015–2016), and Senior Director, Retail Channel Operations Lead, Europe, Middle East, and Africa (2016–2019).
Also on her CV are spells as Head of Supply Chain and Operations at General Electric (2005–2007) and Purchasing Category Manager at US medical tech manufacturer Becton Dickinson (2004–2005).

Sam Patterson is a Staff Reporter for TelcoTitans, contributing telecoms news analysis since September 2020 as part of the TelcoTitans Editorial team.