Vodacom Group governance is set for change ahead of 2022 AGM.
Networks leadership change at Vodafone Germany on the cards with Suceveanu named interim chief.
Society and communications thinktank Vodafone Institute loses its head to Google.
Australia's TPG Telecom makes wide ranging changes to management team, with unified Technology brief handed to ex-MTN CTIO.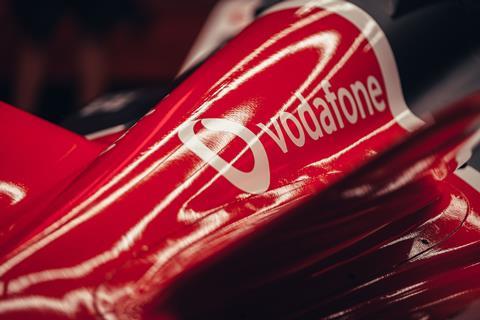 Group
Sarah Green was named Head of Operational Governance and Business Manager for Vodafone Chief Technology Officer Johan Wibergh. She was previously Business Manager, Cloud & Security at Vodafone Business in the UK.
Laxman Karnam, Director of Strategic Partnerships for Vodafone's Partner Markets, was appointed Senior Vice-President for Footprint Expansion. He is focused on expanding the Group's partnerships and programmes with mobile network operators and hyperscalers.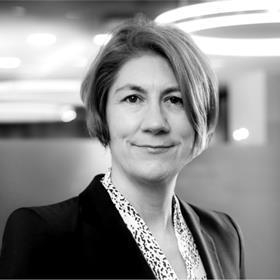 Inger Paus, Managing Director at the operator's Vodafone Institute for Society and Communications thinktank, departed for Google. She was named Public Affairs Director for Europe at the tech giant. Paus has not been replaced, leaving Thomas Holtmanns, Chief Financial Officer, the sole Executive Committee member. Holtmanns is also Group Head of Finance Operations & Margin Assurance and Managing Director of Vodafone Foundation Germany.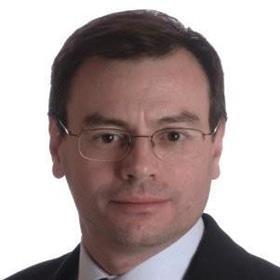 Associates & JVs
TPG Telecom: Australian joint venture TPG Telecom reshuffled its leadership deck, streamlining its executive team from eleven posts to seven and consolidating its Consumer and IT teams respectively. Kieren Cooney, Group Executive, Consumer, expanded his remit to incorporate Craig Levy's New Business Development. Levy left the operator, and has not confirmed his next step. Jonathan Rutherford, Group Executive, Enterprise, Government & Wholesale, took on the departing Dan Lloyd's Wholesale domain. And ex-MTN South Africa Chief Technology & Information Officer Giovanni Chiarelli was appointed CTO, replacing Barry Kezik (Fixed & Mobile Networks) and Reggie Naik (Fibre Operations & Access Network Development) on the executive team. Kezik and Naik remain at TPG with the same titles, but are now represented on the board via their reporting into Chiarelli.
Partner Markets — Vodafone Oman: Vodafone Oman named Bader Alzaidi Chief Executive, having joined from state operator Oman Broadband where he held the same title.
Europe
Europe: Yuvraj Tandon was appointed Head of Network Operation Centres for Vodafone's Europe region. He was previously Head of Converged Network Assurance, having joined the Group from Nokia Siemens Networks in 2013.
Germany: Guido Gehlen was named Head of Connected Mobility Technology at Vodafone Germany, pivoting from his Head of IoT Technology Strategy position.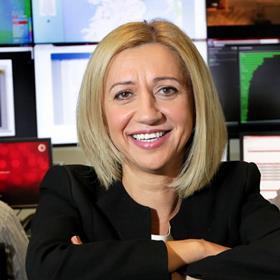 Madalina Suceveanu was appointed interim Chief Networks Officer at Vodafone Germany, suggesting a potential change for incumbent Guido Weissbrich, who was named CNO at the OpCo in April 2021. Suceveanu moved from a central role at Vodafone's Europe Cluster, Turkey, and Egypt, where she was Director for Networks and interim Chief Information Officer. Weissbrich has not confirmed any change in his position.
UK: Business Development Director Mike Grogan announced his resignation from the Vodafone Business post, set for the New Year. He joined Vodafone in 2007, and has held various regional enterprise account positions since including as Director of East Midlands for Vodafone Business in the UK. He has not confirmed his next step, other than to say it will be an external move. Meanwhile, former BT and Comcast executive Kelly Barlow was named Head of New Business Development. Barlow was most recently Senior Vice-President for Connectivity Services at Comcast, before which she was Director of Marketing at BT Consumer, where she spent 14 years.
EU Cluster — Czech Republic: Stanislav Prihoda, Cloud & Solutions Architect at Vodafone Czech Republic, was appointed Chief Digital Architect at the OpCo.
Africa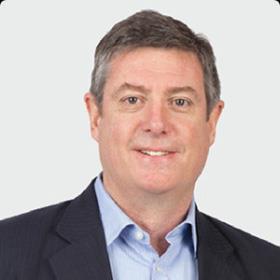 Group: Vodacom Group confirmed a few changes to its Board of Directors ahead of its Annual General Meeting (AGM) scheduled for 18 July 2022. Lead Independent Non-Executive Director (NED) David Brown is among the changes, having announced his retirement. He is also Chairman of the Audit, Risk & Compliance Committee and a Member of the Remuneration Committee. Brown has sat on the board since 2012 and is therefore coming to the end of the decade-long tenure limit Vodacom imposes on its Board members. He will be replaced as Lead by Khumo Shuenyane, currently Independent NED, and replaced in his committee roles by Clive Thomson. Nomkhita Nqweni will be appointed an Independent NED at the AGM, withdrawing as she does so from her role as Alternate Director to Phuthi Mahanyele-Dabengwa.
Vodacom Group Board of Directors, July 2022 (expected)
Directors
Committees
Source: Vodacom.

Saki Macozoma

Chairman

Nomination (chair)
Social & Ethics

Shameel Joosub

CEO, Vodacom Group

Raisibe Morathi

CFO, Vodacom Group

–

Pierre Klotz

Non-Executive Director; Corporate Finance Director, Vodafone Group

–

Phuthi Mahanyele-Dabengwa

Independent Non-Executive Director

–

Nomkhita Nqweni

Lead Independent Non-Executive Director

Audit, Risk & Compliance
Social & Ethics

Anne O'Leary

Non-Executive Director; CEO, Vodafone Ireland

–

John Otty

Non-Executive Director; Financial Controller, Vodafone Group

–

Khumo Shuenyane

Independent Non-Executive Director

Audit, Risk & Compliance
Social & Ethics (chair)

Sunil Sood

Non-Executive Director; former CEO, Vi

–

Clive Thomson

Independent Non-Executive Director

Audit, Risk & Compliance (chair)
Nomination

Leanne Wood

Non-Executive Director; Chief Human Resources Officer, Vodafone Group

Nomination
Social & Ethics

Francesco Bianco

Alternate Non-Executive Director (to Wood)
Sudhersan Ramasamy was named Chief Financial Officer for International Business at Vodacom Group, overseeing a portfolio of interests in the Democratic Republic of Congo, Ghana, Lesotho, Mozambique, and Tanzania. He was Managing Executive of Financial Planning & Analysis at Vodacom South Africa prior to the switch. Ramasamy appears to have replaced Kenneth Kwame Gomado in the CFO spot. He has not confirmed his departure.
Tanzania: Hilda Bujiku, Deputy Finance Director at Vodacom Tanzania since early-2021, took the title on a permanent basis. She replaced Jacques Marais seven months ago. She was also Finance Director, Vodacom Tanzania for a brief period in 2014 ad interim, and held the role for two years to 2018 at Vodacom Lesotho.
Alumni
Suraya Hamdulay, ex-Head of Group Sustainability at Vodacom Group, was appointed VP, Strategy & Engagement at South Africa-based education technology provider 2U. Hamdulay left Vodacom in 2018.
Daniel Lafrentz, one-time Marketing Manager at Vodafone Germany, was named Director of Client Success at PwC Legal in Germany. Lafrentz was at Vodafone between 2005 and 2008, before leaving for Telekom Deutschland to lead marketing and sales. Most recently, he was Enterprise Sales Director at no-code platform provider BRYTER.
Former CEO, Vodafone IoT Ivo Rook was appointed Chief Operating Officer and President at Internet of Things platform provider 1NCE, a minority owned Deutsche Telekom interest. Rook was Senior VP for IoT at T-Mobile US prior to the switch.

Joseph Purnell is a Staff Reporter for TelcoTitans, contributing telecoms news analysis since 2019 as part of the TelcoTitans Editorial team.