Vodafone builds open RAN influence with O-RAN Alliance oversight spot.
Takkar handed another three years to lead Vodafone's troubled Indian JV Vi.
Safaricom Board rejigged following exec changes at Kenyan operator and parent Vodacom.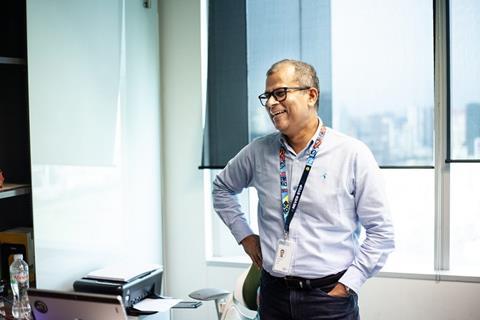 Group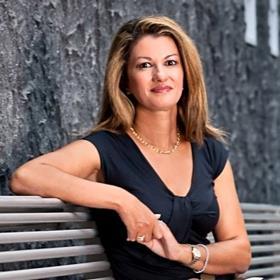 Group Technology: Vodafone Group was added to the Board of Directors of the O-RAN Alliance, to be represented by Group Network Director Nadia Benabdallah. Vodafone is in place in a leadership capacity across the open RAN development scene. The Group's Head of Network Strategy & Architecture, Santiago Tenorio, is Chairman of the Telecom Infra Project with which O-RAN Alliance entered a formal partnership in February 2020. Similarly, Ed Howard, Head of Political Intelligence at the operator, is a member of the board at the Open RAN Policy Coalition, a consortium established to promote open RAN policies.
O-RAN Alliance Board of Directors, November 2020
Source: O-RAN Alliance.

Founding members

AT&T

Andre Fuetsch

China Mobile

Huang Yuhong

Deutsche Telekom

Alex Jinsung Choi

NTT DOCOMO

Naoki Tani

Orange

Claire Chauvin

Elected members

Bharti Airtel

Randeep Singh Sekhon

KDDI

Tatsuo Sato

Rakuten Mobile

Tareq Amin

Reliance Jio

Mathew Oommen

Singapore Telecommunications

Si Cheng Choon

Telecom Italia

Michele Gamberini

Telefónica

Enrique Blanco

Telstra

Hakan Eriksson

Verizon Communications

Bill Stone

Vodafone

Nadia Benabdallah
Associates & JVs
Vi rejig brings more changes to the top-table; former Accenture Partner to lead IT at VodafoneZiggo.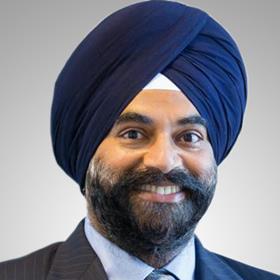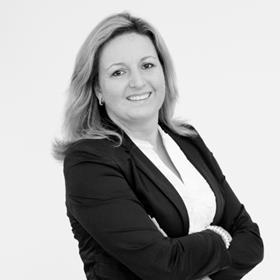 Vi: Vi Chief Legal Officer Kumar Das resigned and is set to be replaced by Manish Sansi. Sansi is currently General Counsel & Company Secretary at Tata Communications.
Vi CEO and MD Ravinder Takkar was handed another three years in the position. He replaced Balesh Sharma at the helm in mid-2019. Sharma is now MD at Vodacom South Africa (Vodafonewatch, #186).
Jagbir Singh was named Vishant Vora's replacement as Chief Technology Officer at Vi. He joined from Indonesia operator Smartfren, where he was Group CTO. Vora left the JV citing "personal reasons".
Avinash Jain, Vice-President of Enterprise at Vi, also moved on from the JV. In a LinkedIn post, he indicated the change was as a consequence of the "pandemic and restructuring".
VodafoneZiggo: Candice Dillon was named IT Director at VodafoneZiggo. She joins from Dutch financial service provider Nationale-Nederlanden (NN). Prior to NN, she was a Partner in the Financial Services Practice at Accenture.
Europe
Germany names new Masterplan lead; telco veteran Alfano takes Vodafone Italy role.
Czech Republic: Aleš Horský, former Head of Business Intelligence at Vodafone Czech Republic, pivoted to become Head of Data & Analytics.
Germany: Oliver Bachert, Head of Digital Planning & Executive at Vodafone Germany, shifted role to become Head of Performance, Analysis & Planning.
Vodafone Germany appointed both Ina Herx and Sophia Wilkening as Head of Business Sales Development in a job-sharing arrangement. Herx was Senior Programme Manager for the operator's Enterprise Commercial Management function, while Wilkening was previously Team Leader for Business Development, Indirect Sales.
Gianluca Marino was appointed Head of Strategic Marketing for Vodafone Germany's Entertainment unit. He is a former Unitymedia executive, leading the cableco's Entertainment Proposition & Commercial Management team before its 2019 takeover by Vodafone (Vodafonewatch, #178).
Omar Tawfik was appointed Head of Vodafone Germany's Mobile Network Masterplan, a role that will see him develop a three- to five-year strategy for the operator's national mobile network. Tawfik was previously Project Manager in the Mobile Network Planning & Deployment team.
Italy: Giovanni Alfano was named Head of Corporate Customer Acquisition at Vodafone Italy, a step up from his previous position as Sales Manager. He joined Vodafone Italy in 2016 from BT Global, where he was Head of Sales for the north and east of Italy. Prior to BT, he was at Telecom Italia as a Senior Account Executive.
Spain: Vodafone Spain appointed Jorge Gato Head of the Customer Installations Project. He was formerly Head of Network Delivery & Optimisation.
Erhan Eraydin was named Head of Network Planning & Optimisation, a change from his previous role as Senior Manager of RAN Planning.
UK: Jessica Adams was named Commercial Director for Public Sector at Vodafone UK. Adams was previously Head of Public Sector & Frameworks. She joined Vodafone in 2018 from BT's infrastructure arm Openreach, where she was Senior Finance Leader for Fibre Strategy.
Anna-Louise Peterson and Catherine Melis were named Senior Legal Counsels at Vodafone UK. Peterson, formerly Legal Counsel for the Consumer legal team, is focused on UK enterprise products. Melis, previously Privacy Legal Counsel, will focus on commercial contracts at Vodafone Business.
Africa
Safaricom names CFO replacement, rejigs Board; Egypt CEO formalised.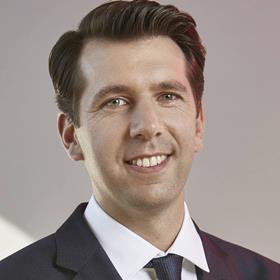 Egypt: Mohamed Kamal Al-Bakr was named Head of Corporate Security at Vodafone Egypt. He was Head of Regulatory, Public Policy & Government Relations prior to the change, with his position now filled by Ayman El Saadany (Vodafonewatch, #190).
On 1 November 2020 Alexandre Froment Curtil took the Chief Executive (CEO) position at Vodafone Turkey, where he had been appointed earlier this year (Vodafonewatch, #189). The former CEO at Vodafone Egypt was replaced by Mohamed Abdallah, Director of Vodafone Egypt's Consumer Business unit.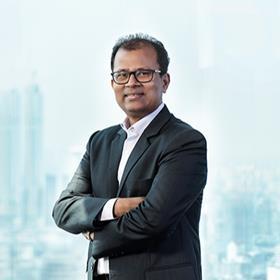 Safaricom: Dilip Pal, former CFO at Thai operator DTAC, was named CFO at Safaricom. This marks a return to Vodafone for Pal: he was Executive VP of Finance for Vodafone India until 2014. Pal replaces Sateesh Kamath, who left to take the same role at Vodafone Business in summer 2020 (Vodafonewatch, #187). Interim CFO Ilanna Darcy has returned to her Head of Investor Relations position (Vodafonewatch, #188). Safaricom's Board of Directors was updated to reflect the recent C-Suite changes. Pal was appointed Alternate Director for CEO Peter Ndegwa, and newly-appointed Vodacom Group CFO Raisibe Morathi was also added to the Board.
Alumni
Rajat Sarna was named Chief Procurement Officer (CPO) at Vodafone New Zealand, which Vodafone sold in 2019 (Vodafonewatch, #175). Sarna was briefly CPO at Vodafone Qatar in 2015, before the Group's 2018 exit (Vodafonewatch, #163).

Joseph Purnell is a Staff Reporter for TelcoTitans, contributing telecoms news analysis since 2019 as part of the TelcoTitans Editorial team.