Vodafone UK CEO Jeffery to leave; veteran Essam to take his seat.
Kate Beaumont joins from Samsung.
Vi marks the end of its brand transformation with CMO appointment.
Vantage Towers Greece names President in Exarchos.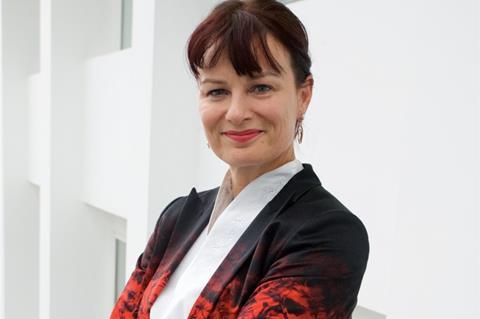 Group
Marketing and HR at the fore.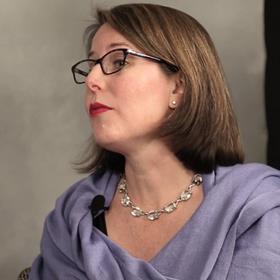 Kit Haines‑Bornheimer, Head of Marketing for the Americas at Vodafone Business, was appointed Head of Global Customer Engagement Marketing. Prior to joining Vodafone in 2014, she held roles as Director of Marketing at Motorola and Director of Global Enterprise Advertising at AT&T.
Head of Customer Engagement Marketing at Vodafone Global Enterprise Jon Buckthorp was named Head of Marketing for Vodafone Carrier Services.
Vodafone Group named Elvira González Sevilla Global Head of Marketing for Small Office/Home Office & Small‑ and Medium‑Sized Enterprises at Vodafone Business. She has been at Vodafone for almost two decades, most recently as Head of Insights for Commercial & Experience at Vodafone Business. Prior to that, she was Director of Enterprise Products at VodafoneZiggo.
High‑profile changes were flagged across Vodafone Group's HR functions. Veronika Ivanovic, former Global HR Director for Technology departed to join Ericsson as Vice‑President (VP) of HR for Europe and Latin America. Amy Hill was named Head of HR Technology at Vodafone Group, a step up from her previous position as Senior HR Business Partner.
Tessa McLoughlin joined Vodafone Group from Three UK. She was named Head of Talent for Vodafone's Europe cluster. At Three, she was Interim Director of People Capability.
Associates & JVs
Greek Vantage Towers unit beds in following regulatory approval; Vi brand transformation flags completion with moves.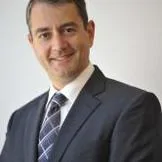 Vantage Towers: Vantage Towers Greece, Vodafone Greece's passive tower joint venture with local peer Wind Hellas, appointed former Nokia director Athanasios Exarchos President and Managing Director (MD). He represents a neutral appointment, hailing from neither parent, and comes with extensive local experience. He was most recently Strategy Manager for Nokia's Customer Operations, and prior to that was President and MD for Nokia Hellas, the network infrastructure provider's Greek operation. Vantage Towers Greece was launched in principle in mid‑2020, with regulatory approval sealed shortly after (Deutsche Telekomwatch, #97 and Vodafonewatch, #190).
Also at Vantage Towers Greece, Athina Kalidoni was designated Senior Legal Counsel. She joined from Wind Hellas, where she was an in‑house lawyer.
Vi: In India, Vi expanded the remit of Sheetal Gandhi to Digital Head for Consumer & Enterprise Internet of Things (IoT), from her previous role covering just Consumer IoT. She joined Vi from Idea Cellular in 2018 after the Vodafone merger, where she was Head of Loyalty.
Vi Head of Large Corporate Enterprise Business Nashat Hussain left the Group to co‑found North‑East Indian Dong Valley Consultants alongside fellow Vi‑leaver Mohit Narru. Narru, formerly Executive VP for Enterprise in Assam and North‑East India, left in June 2020. At their new venture, Narru is Chief Executive (CEO) and Hussain is Chief Commercial Officer.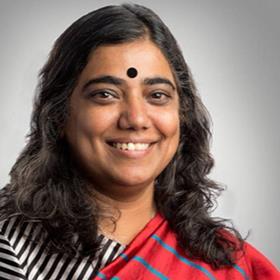 Kavita Nair, Chief Digital Transformation & Brand Officer at Vi, left Vi after 20 years. She oversaw the transition from Vodafone Idea to Vi, orchestrated the brand's messaging while remote‑working. She has not confirmed her next step. She was replaced by former Marketing Director Avneesh Khosla, who took on a slightly modified title of Chief Marketing Officer.
Romesh Sankhe was hired as Vice‑President of Finance, focused on corporate tax. He joined from India‑based financial services provider Reliance Capital where he was Head of Corporate Taxation.
Europe
Ex‑Deutsche Telekom and Samsung executive Kate Beaumont joins Vodafone UK; Jeffery takes his leave for new Frontier assignment.
Germany: Vodafone Germany Director of Business Intelligence Michael Hansen was named Head of Business Intelligence & Information Architecture.
Stephan Hirsch stepped up to Head of Consumer Entertainment Proposition & Portfolio Management at Vodafone Germany, from his previous position as Team Leader.
Dirk Kamphaus was promoted to Head of Consumer Entertainment Go‑to‑Market at Vodafone Germany, from Team Lead for Go‑to‑Market TV & Entertainment.
Natalia Olano was confirmed as Head of Demand & Delivery at Vodafone Germany, a pivot from her previous role as Head of Technology Governance.
Greece: Vodafone Greece engaged Vivi Panagakou as Senior Legal Counsel, drawing her from the country's Ministry of Digital Governance where she was Senior Legal Advisor to the General Secretariat.
Ireland: Anne O'Leary, CEO at Vodafone Ireland, added a Non‑Executive Director role on €1.4bn (£1.3bn) revenue Ireland‑based sandwich maker Greencore's board, effective 1 February 2020. She is also Chairperson for international humanitarian response agency GOAL Global.
Italy: Andrea Duilio was re-designated as Chief Commercial Officer at Vodafone Italy's Consumer unit. This marks a slight change from his previous position as Director of Commercial Operations, and he retains membership of the OpCo's Executive Committee held since April 2018.
Vodafone Italy added Pier Luigi Fenati as Senior Legal Counsel, arriving from plant and machinery manufacturer SMS Group where he led Legal & Compliance.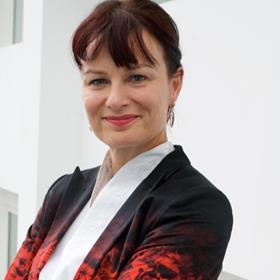 UK: Vodafone UK hired telco veteran Kate Beaumont as Director of Device Operations, Product & Innovation, supporting units across the operator's consumer and enterprise groups. Prior to the appointment, she was Director of Innovation, Technology & Services Strategy at Samsung for the vendor's UK and Ireland market. She has also held executive positions at Deutsche Telekom Europe, most recently as VP of Global Portfolio & Partner Management.
Lisa Goodenough resumed legal duties as Senior Counsel for Vodafone UK's Wholesale, Terminals & Carrier Services. She had been seconded as Head of Commercial for Large Businesses, but was previously Lead Counsel for Enterprise & Commercial.
Former Vodafone Business UK Head of Corporate Security Elaine Innes returned to the operator as Head of Customer Security Operations, having spent a year working as a Personal Trainer at health centre David Lloyd.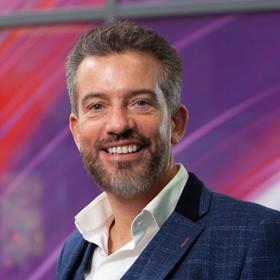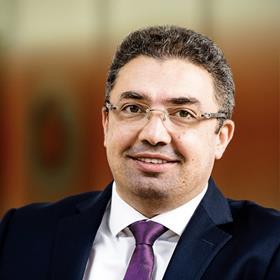 Vodafone UK CEO Nick Jeffery confirmed he would step down from his role on 15 February 2021, to be replaced by Group Chief Commercial Operations & Strategy Officer Ahmed Essam. Jeffery revealed that he will become CEO at US‑based telco Frontier Communications, replacing incumbent Bernie Han on 1 March 2021. Publicly-listed Frontier is comparable in size to the UK OpCo ($8bn/€7bn revenue, compared to €6.5bn), but is navigating bankruptcy proceedings. Essam joined Vodafone in 1999 and has since held various senior positions, including CEO of Europe, Group Commercial Director, and Director of the Group's Consumer Business Unit. Full analysis from Vodafonewatch to follow.
Craig Logan, Vodafone UK Facilities Management Contract & Fleet Manager, was added to the Association of Fleet Professional's Committee of Electric Vehicles (EV), Low Carbon & Alternative Fuels. The Committee advises fleet operators on how to transition from standard fuel types to alternatives. In October 2020, Vodafone Business made inroads to support this transition by adding EV‑specific features under its Fleet Pro+ solution (Vodafonewatch, #191).
Similar to HR leadership changes at Group level, Vodafone UK also saw moves. Jamie Tait, HR Director for the UK Technology business, exited, joining joined Google as Head of HR for the tech giant's UK Market function.
Alumni
Ex‑Vodafone CEOs emerge in the wake of Camilleri's retirement.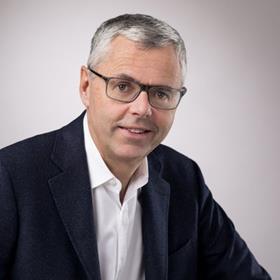 Former Vodafone Europe and Sprint CEO Michel Combes was nominated to join the Board of Directors at tobacco giant Philip Morris International (PMI), effective immediately. His appointment follows an internal rejig at PMI after Chairman Louis Camilleri retired. According to a report from La Correspondance Economique, Combes was also appointed Chairman of SoftBank Group International, a portfolio management subsidiary of the Japanese group, meaning he is now a representative on the board of directors for several subsidiaries outside of Japan, including WeWork and SoftBank Group Capital. Combes left SoftBank‑owned Sprint earlier in 2020, following the T‑Mobile US merger.
Camilleri also retired from his post as CEO at Italian supercar-maker Ferrari. Although a replacement has not yet been named, early rumours that former Vodafone Group CEO Vittorio Colao was in the running have since been quashed.
Jag Dhanji, Chief People Officer (CPO) for Europe, Middle East & Africa at marketing group Ogilvy, expanded her remit to become Global CPO. She was Head of HR for Vodafone's Global Shared Services until 2016.

Joseph Purnell is a Staff Reporter for TelcoTitans, contributing telecoms news analysis since 2019 as part of the TelcoTitans Editorial team.