Sir Ian Livingston drafts Scott Petty alongside fellow telco leaders for infrastructure policy changes.
Sales changes in Spain.
Evin named CFO in Ireland, while two former Group CFOs take new posts elsewhere.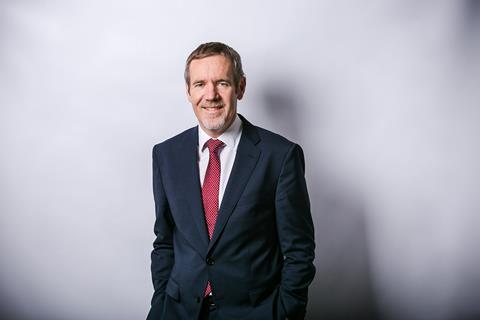 Vodafone Group
Joanna Gilfoy was named Head of Internet of Things (IoT) Sales for Northern Europe, a change in focus from her previous role as Head of UK IoT Sales & Utilities Vertical at Vodafone Business.
Andrew Kivell was named Head of Product Management & Commercial Operations in Vodafone Business's Unified Communications & Connectivity (UC&C) arm. He was formerly Head of UC&C Portfolio Commercial Performance.
Karen Prodger joined Vodafone Group as Head of Digital Transformation. She arrives from Barclays UK, where she was Head of UK Retail Banking Customer Proposition & Delivery.
Guy Stringer was appointed Head of Identity & Access Management Domain, a role that is said to cover a critical identity management remit on cyber security technology platforms, with a 164-strong team in Europe and India. Prior to the appointment, he was Head of Technical Delivery, Engineering & Operations for the Vodafone Identity Management Domain.
Vodafone named Margherita Zaccaria Head of Business Relationship Management (BRM), Product Management & Infrastructure Delivery, leading a shift towards hybrid IT infrastructure supported by Amazon Web Services, Azure, and Google Cloud Platform. Previously she was Head of BRM & Strategic Programmes for Vodafone Group Technology.
Associates & JVs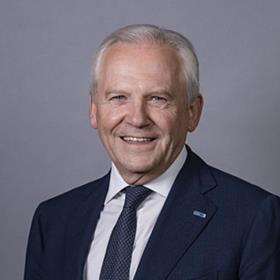 Vantage Towers: Former Deutsche Bahn CEO Rüdiger Grube was named Chairman at Vodafone wireless infrastructure off-shoot Vantage Towers, subject to his formal election
Europe
Several changes across the European OpCos include a digital lead for GigaNetworks roll out in Germany; sales changes in Spain; and a new CFO in Ireland.
Italy: Giuseppe Azzolio was named Head of Sales for Vodafone Italy's southern region. This marks a shift in focus for Azzolio, who was Head of Telesales, Digital Sales & Agencies Channel prior to the move.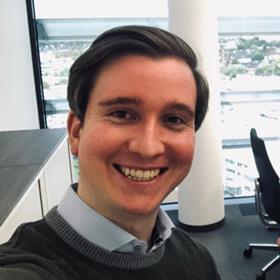 Germany: Ryan Holowka was inaugurated formerly as Head of Sustainability at Vodafone Germany, a position he has held for the past year on an interim basis. In the position, he will focus on carbon reduction, implementing a circular economy for e-waste, and supporting sustainable innovation initiatives (or "Greentech").
Vodafone Germany Head of Analytics Michael Just was named Head of Process Enabling, Business Intelligence, Analytics & Reporting.
Karim Kotobi was appointed Head of Digital Transformation for Vodafone Germany's GigaNetworks rollout. He was Group Lead for Digital Enablement prior to the switch.
Markus Kuckertz was named Head of Department for IT Strategy & Innovation at Vodafone Germany. He has joined Vodafone via the takeover of Unitymedia, where he was Vice-President (VP) for Project Portfolio Management & Budget.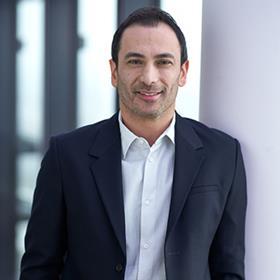 Vodafone Germany Head of Business Network Solutions Arif Otyakmaz was appointed Head of Radio Network for Western Germany.
Oliver Schwanke was named Head of Sales and Area Executive in the Frankfurt region for Vodafone Business Germany. In the role he is said to be leading the pilot of a strategic sales model to drive acquisition of medium-sized business customers. Details of the pilot have not been revealed.
Julija Zaft added Head of Group Service to her title in Vodafone Germany's IT Operations unit. She was formerly Head of Group Partner Management at the OpCo.
Ireland: Paula Corcoran was handed a promotion at Vodafone Ireland to become Head of Enterprise Customer Value Management & Capabilities. Her previous position, IoT & Mobility Solutions Product Manager, is currently open.
Vodafone Ireland appointed a new Chief Financial Officer (CFO) in Brice Evin. His predecessor, Sinead Bryan, was named Head of Vodafone Business in the country earlier in the summer. Evin joins from VodafoneZiggo, where he was Head of Finance for the Dutch joint venture's Consumer Business Unit.
Spain: Vodafone Spain made changes to its sales leadership teams. Jesús Suso, former Head of Sales for the Balearic Islands, Murcia & Valencia region, was named Director of Sales for Vodafone Business Spain. Antonio Alvarez has taken Suso's place, leaving his position as Manager for Direct Private & Public Sales, Private & Public.
UK: Daryl Bramley was named Programme Director at Vodafone Business UK. He joins from Accenture, where he was Partnership Programme Director. Further details of his focus could not immediately be confirmed.
Vodafone UK named Nicola Ede interim Head of Device Portfolio, Commercials & Marketing. She takes over from Horace Francis, who has not yet outlined his next step. Ede joins from Certus Advisory, where she was a Consultant, and prior to that was Head of Portfolio at Telefónica UK.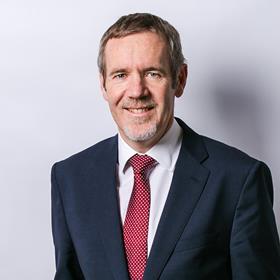 Former BT Chief Executive (CEO) Sir Ian Livingston, Chair of the UK government's Telecoms Diversification Task Force, detailed the members of the group that will advise the government on de-risking the country's comms supply chain. Among those named are Scott Petty (Chief Technology Officer at Vodafone UK), Clive Selley (CEO at Openreach), and Rosalind Singleton (Chair of UK5G's Advisory Board).
Africa
Egypt: Vodafone Egypt named Ayman El Saadany Head of Regulatory Affairs, Public Policy & Government Relations. He had formerly been Head of Corporate Security at the operator, having started at Vodafone as a call centre representative 15 years ago.
South Africa: Karen Robinson was named Vodacom South Africa's Company Secretary, joining from Chartered Governance Institute of Southern Africa, where she had been President for a short stint.
Alumni
Former Vodafone Procurement Company and Vodafone Germany CFOs take up new roles.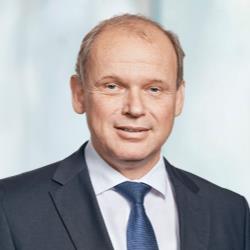 Sebastian Ebel, former CFO at Vodafone Germany, was named CFO at tour operator TUI. He initially joined the Executive Board in 1998, before re-joining in 2013 at Chief Operating Officer. He will assume the CFO role at the start of 2021. TUI top brass is populated by a number of former Vodafone Germany executives, including former CEO Fritz Joussen (currently TUI CEO), and Chief Marketing Officer (CMO) Erik Friemuth (current TUI CMO).
Peter Ryan was named Managing Director at UK full-fibre broadband provider Hyperoptic. Ryan, most recently Chief Network Engineering Officer at the Australian National Broadband Network Company, has in the past held senior positions at Vodafone UK, including as Head of Service Operations. In Australia, he led a substantial scaling of services from 2.4 million premises to six million in just over two years, and already at Hyperoptic has flagged ambitions to see an "exponential increase in footprint" at the alt-net.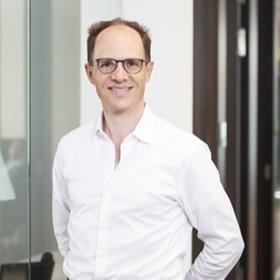 Jacques-Francois de Prest was appointed CFO at Astorg, the Luxembourg-based private equity player. He joins from Millicom International Cellular, where he was VP of Finance and Group Financial Controller, prior to which he was CFO at Vodafone Procurement Company.

Joseph Purnell is a Staff Reporter for TelcoTitans, contributing telecoms news analysis since 2019 as part of the TelcoTitans Editorial team.