New Transformation Director in as CFO mulls yet another step-up in efficiencies plans.
New CEO Aksoy formally takes over at Vodafone Turkey.
Vantage Towers inaugurates its Supervisory Board with Grube as Chair.
CISO swap at India's Vi.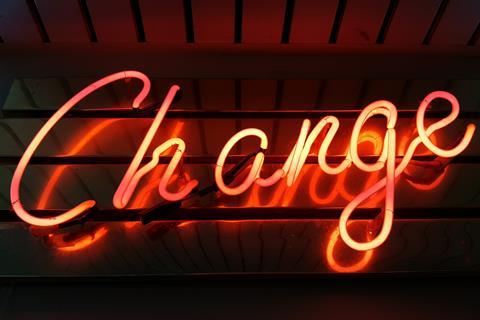 Group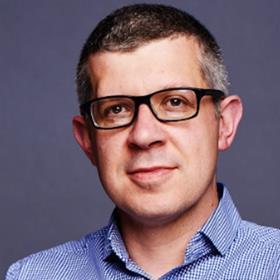 Simon Esland, Group Head of Marketing Technology Strategy, left Vodafone to join agency Merkle as Marketing Decision Practice Lead for Europe, Middle East & Asia.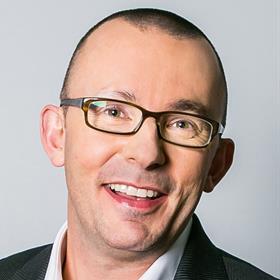 Matthieu Girault moved to a new, evidently pivotal Group Transformation Director role, taking responsibility for the "transformation of Vodafone's operating model" across all functions and OpCos. A one-time Accenture executive, Girault was previously Group Head of Mergers & Acquisitions (M&A) Integration at Vodafone, leading the amalgamation of the four Liberty Global units Vodafone bought in the Czech Republic, Germany, Hungary, and Romania during 2019. While details on his new remit and level of seniority are thin, Girault's move appears to position him at the centre of future efficiency plans being pushed out of Vodafone's all-powerful Group Finance department. Vodafone is in the midst of an ongoing, three-year operating expenditure reduction programme, due to end in March 2023, but Chief Financial Officer Margherita Della Valle hinted in November that she was looking to accelerate these transformation plans in response to the COVID-19 crisis (Vodafonewatch, #192).
Emma Jones joined Vodafone Procurement Company (VPC) as Head of Commercial Services. She was previously Vice-President (VP) for Commercial Affairs at UK-based video-on-demand provider Viasat World. Jones flagged VPC's "key part" in Vodafone's long-term European content partnership with Discovery+ in early-2021 (Vodafonewatch, #193).
Nick Mavrokordatos, Global Head of Connected Automotive Solutions at Tata Communications, re-joined Vodafone as Head of Consumer, Technology, Systems Integration & Media for Vodafone Global Enterprise. He was a Radio Access Specialist at Vodafone UK before leaving in 2005.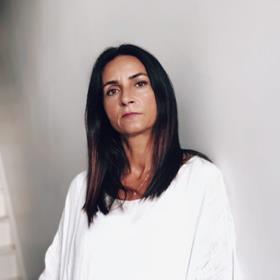 Alberta Soranzo was named Head of Customer Experience at Vodafone Business. She joins from Lloyds Banking Group, where she was Director of Transformation Design. She will report to Vodafone Business Transformation & Digital Director Fánan Henriques.
Associates & JVs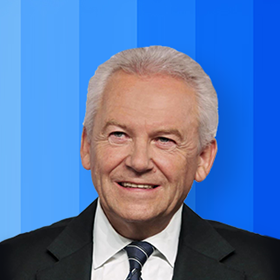 Vantage Towers: Vantage Towers formalised its Supervisory Board with the election of Chairman Rüdiger Grube, as nominated in October 2020. Other Independent Members appointed to the board comprise: Katja van Doren, Chief Financial Officer (CFO) at RWE Generation; Charles Green, former Executive Chairman of Helios Towers; and Terry Rhodes, former Chief Executive (CEO) of Eaton Towers. Five Vodafone-linked members were also appointed: Michael Bird, Group M&A Director; Barbara Cavaleri, Finance Director at Vodafone Italy; Rosemary Martin, Group General Counsel and Company Secretary; Johan Wibergh, Group Chief Technology Officer; and Pinar Yemez, Group Human Resources (HR) Director.
VodafoneZiggo: Gregory Lensch was named Head of Vodafone Global Enterprise in the Netherlands. He was most recently CEO at Tele2 IoT. Prior to that, he was Director and General Manager for AT&T's Nordic operations.
Vi: Suresh Kumar, Vi's Operations Director, joined transport solutions provider Allcargo Logistics as CEO, India. A replacement at Vi has not been named.
Amit Pradhan, Chief Technology & Security Officer and Chief Privacy Officer at Vi, was replaced in both roles by Mathan Babu Kasilingam. Pradhan has left to join US-based cybersecurity specialist Mandiant as Director of India & South Asia. Kasilingam now has the Chief Information Security Officer (CISO) title, an amalgam of Pradhan's roles. He was formerly CISO at digital payments enabler National Payments Corporation of India, and was previously Principal Security Solutions Architect at BT Global in India.
Europe
Germany: At Vodafone Germany, Lars Riedel was named Head of Consumer Entertainment. He joins from Swiss telco and Vodafone Partner Markets member Sunrise Communications, where he was Head of TV.
Senior VP (SVP) of Operations Christian Jose Pereira added Sales to his title at Vodafone Germany's 2019 IoT acquisition grandcentrix. He was SVP of Sales until he swapped to lead Operations in April 2020 (Vodafonewatch, #190). VP of Sales Paul Haigh, who joined grandcentrix when Pereira changed focus last year, appears to have remained in his position.
Thomas Urban, previously Senior Manager for Commercial Strategy at Vodafone Germany, was named Head of Permission Management & Loyalty.
Hungary: Vodafone Hungary named David Papp Head of Corporate Sales & Marketing, a change from his previous role as Technology Solutions Lead at Hungary's Vodafone Business.
Ireland: Vodafone Ireland named Alan Claffey Head of Vodafone Global Enterprise Ireland. He was Head of Direct Sales at the OpCo, prior to the change.
John McCarthy, IBM Services Practice Leader for Weather Business Solutions, joined Vodafone Business in Ireland as Head of Solutions, Products & Services.
Italy: Fabio Cazzato, Head of HR Commercial, covering Vodafone Italy's Consumer and Vodafone Business operations, was named Head of HR Technology, IT & Network.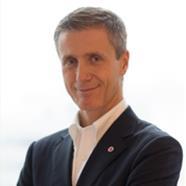 Following Andrea Duilio's appointment as Chief Consumer Business Unit Officer at Vodafone Italy in late-2020, his predecessor Andrea Rossini was named Director for Strategy, Business Transformation & Wholesale. While leading the OpCo's Consumer unit, Rossini launched initiatives such as the GigaNetwork 5G service. He has been on the Vodafone Italy Executive Committee since 2018.
Spain: Laura Iglesias Febrero joined Vodafone Spain as Head of Cyber Security. She was most recently at Banco Santander as Head of Cybersecurity Strategy for the bank, and was prior to that Head of Professional Services at Telefónica's cybersecurity specialist unit ElevenPaths.
The Spanish OpCo's Director of Operations & Commercial Planning David Sola changed focus to become Director of Public Policy & External Affairs. Sola now reports into Elena Otro-Novas, Secretary of the Board of Directors and Director of Legal, Regulation & Corporate Security at the OpCo.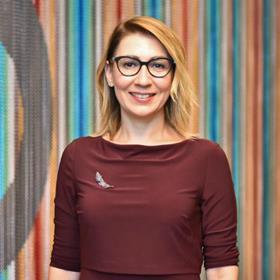 Turkey: Vodafone Turkey's new CEO Engin Aksoy was formally appointed on 1 February 2021, succeeding Alex Froment-Curtil who has left for Group HQ, to become Chief Commercial Officer. Aksoy was previously Chief Sales & Marketing Officer for Vodafone Turkey's Consumer Business Unit, a role now filled by Meltem Sahin, former Chief Enterprise Business Unit Officer. The OpCo also restructured its Financial Services unit, drawing it together with Marketplace and Customer Operations under the management of Emre Ergun, former Chief Customer Operations Officer.
UK: Anita Morrison joined Vodafone UK from British retail group Kingfisher, where she was Head of UK Pricing. At Vodafone, she has been named Head of Pricing for Enterprise.
Jessica Shepherd joined Vodafone UK as Digital Director. She was previously Digital, International, Technology & Supply Chain Director at now in-liquidation UK retail group Debenhams.
Africa
Vodacom Group appointed Njabulo Mashigo Executive Director of HR. Previously, she was Director of HR at The Heineken Company, covering talent management across the brewer's Africa, Middle East & Eastern Europe segment. This marks a return to South Africa for Mashigo, who was once Chief Director of HR at the country's National Treasury.
Kirtan Sita, Managing Director of Technology at Accenture South Africa, joined Vodacom Business as Executive Head of Ventures & Partnerships.
Tyrone Smith joined Vodacom South Africa as Executive Head of Fibre Service Delivery. He joins from Nokia, where he was Customer Delivery Manager in South Africa, focused on the Telkom South Africa account.
Alumni
Kim Bybjerg, former Head of Machine to Machine (M2M) for Northern Europe at Vodafone, was elected Chair at the IoT M2M Council (IMC), a step up from the Vice-Chairmanship he had held since January 2020. Bybjerg left Vodafone in 2014, and is currently VP and Head of Continental Europe at Tata Communications.
Johan Dennelind, CEO of Vodacom International until 2013, was appointed to the Board of Directors at energy storage solutions provider Polarium. He also became an investor in the company. Dennelind has spent the past decade in various top-table roles across the telecoms sector. He became CEO at Telia Group after leaving Vodacom, before being named CEO at Dubai-based telco du, a role he vacated in October 2020.
Jo Stent, CFO of Vodafone Americas before leaving in 2016, was named CFO at foreign exchange advisory group Argentex.
Ecosystem
Former UK Chancellor George Osborne took up a full-time position at boutique investment bank Robey Warshaw — one of Vodafone's main M&A advisors over the past decade. The appointment means he will drop an advisory role at Blackrock and his position as editor-in-chief of the Evening Standard newspaper. Vodafonewatch has the full story.
Tomorrow Street portfolio company SecurityScorecard flagged it was looking for a Senior Director or VP to lead its relationship with Vodafone Group, driving its "strategic go-to-market partnership". It is the first time a partnership with Vodafone has been made public since SecurityScorecard joined Tomorrow Street in August 2020. Then, CEO Alexsandr Yampolskiy revealed ambitions to leverage the Vodafone relationship to enable growth outside of North America (Vodafonewatch, #190).

Joseph Purnell is a Staff Reporter for TelcoTitans, contributing telecoms news analysis since 2019 as part of the TelcoTitans Editorial team.