German CIO Spenlé confirms his departure, swapped with Irnich.
Brázdilová steps up to take senior role in Czechia and UK telco regular McWeeney takes on "dream" Vodafone role.
Vantage Towers fills out its roster.
Vodacom names its new CFO after top-level reshuffle.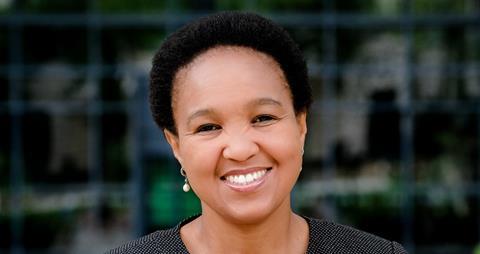 Group
Vodafone Business rings the changes.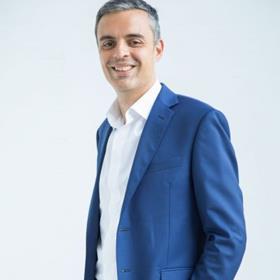 Former Marketing Director for Large Enterprise & Public Sector for Vodafone Global Enterprise Alessandro Magnino was named Regional Director for Southern Europe for Vodafone Global Enterprise.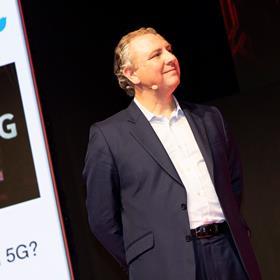 Nicolas Martinez‑Fresno was named Director of Business Solutions, Consulting & Innovation at Vodafone Business, moving from his previous role as Director of Southern Europe.
Laura Valerio was appointed Global Head of Sales Enablement at Vodafone Business. She joins from food delivery service Deliveroo, where she was Director of Global Sales Enablement & Training.
Bob Papageorgiou was named Head of Network & Storage Services for Data Centres at Vodafone. The role includes responsibility to plan, develop, and implement efficient end‑to‑end network infrastructure services. He was previously Head of Data Centre Infra Services & Operations.
Associates & JVs
Vantage Towers began an employment drive, drawing names from Vodafone and Ericsson.
Dennis Kleinloog, VodafoneZiggo's (VfZ) Director of Business Partner Sales, was named Head of Commercial Management for the joint venture's (JV) Business‑to‑Consumer operation.
Roel Polmans was appointed Director of Business Partner Sales at VfZ on an in interim basis. He is reporting to Business‑to‑Business CCO John van Vianen in the position. Polmans joined VfZ from Tele2 Netherlands in 2013, and was most recently Director of Projects.
Former Vodafone Idea President Paresh Shetty left the JV for Cloud4C, where he has been appointed President of Sales. He will help lead the cloud service provider in its effort to become a "billion‑dollar enterprise by 2023".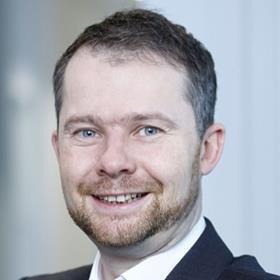 Vantage Towers filled out its staff with several appointments across departments. Ralf Capito was named Director of External Affairs, having left his position as Head of Media Policy at VfD. He has experience across Vodafone's European Union affairs remit. Former VfD Director of Procurement Lena Bettermann was named Head of Supply Chain Management. Badiaa Bazarbacha was appointed Head of Sales for Germany and Central Eastern Europe. She joins from Ericsson, where she was VP and Head of Commercial Management for the kit maker's Deutsche Telekom account. Former Vodafone Group Talent Acquisition Manager Laila Mandani was named Head of Recruitment & Operations. Vodafone's Senior Manager for Regional Projects in Africa, Middle East, and Asia Pacific Preeti Kakkar was named Head of Marketing, Communications & Sustainability.
Europe
Changes aplenty at Vodafone Germany, and a new SVP at IoT subsidiary grandcentrix.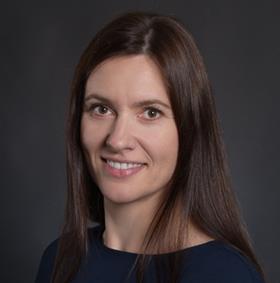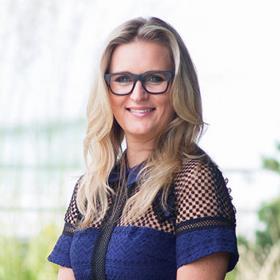 Vodafone Czech Republic (VfCZ) Director of Commercial Operations Anna Hoerová announced that she had started a sabbatical to "follow my other passions and do a bit of a work detox". She was replaced by VfCZ newcomer Veronika Brázdilová who joins from Xerox, where she was CEO for the Czech, Hungary & Slovakia region. Prior to her appointment at Xerox, Brázdilová was Director of the Small and Medium‑Sized Business segment at Telefónica Czech Republic (now O2 Czech Republic).
Jan Hoffman, former Head of Home Access for Vodafone Germany's (VfD) Consumer business, was named Head of Consumer Broadband Product Management.
Karim Kotobi was named Head of Digital Transformation for VfD's GigaNetwork deployment. He was previously VfD's Lead for Digital Enablement.
VfD Head of Enterprise Salesforce Automation Yenni Setiawan took a title change to become Head of Enterprise Services Transformation. In her new role, she will lead Vodafone Business Germany's enterprise transformation services for large corporate customers.
Björn Simon, Director of Customer Frontend Strategy & Insights at VfD, was named Head of Advertising & General Content.
Former VfD Chief Information Officer (CIO) Marc Spenlé left the Group, having been replaced by Ulrich Irnich (Vodafonewatch, #188). He has joined collaboration and visualisation solution provider Barco as Chief Digital & Information Officer.
Christoph Völkel , formerly Head of Business Sales Development at Vodafone Business Germany, was named Director of Business for its North region.
grandcentrix, the Internet of Things (IoT) capability provider which VfD acquired in late‑2019, appointed Christian Jose Pereira its Senior Vice‑President (SVP) of Operations. This marks a change of focus for Pereira, who was formerly SVP of Sales at the provider. Meanwhile, Jonas Gottschalk was named grandcentrix's new Head of Project Sales. He was Business Development Team Leader before the switch.
At Vodafone Business Italy , Alessandro Canzain was named Head of Corporate & Public Sector Marketing. He was previously Cyber Security Sales & Go to Market Lead for Europe as VfB. Canzain was at Vodafone's UK rival BT for a decade before joining Vodafone Italy in 2014.
Peter Lakatos was named Head of Consumer Segment & Digitalisation at Vodafone UK (VfUK). He joins from McKinsey & Company where he was Associate Partner. The move marks a return to Vodafone for Lakatos, who was Director of Strategy, Brand & Communications at the Group until he left in 2012 to join Deutsche Telekom's Hungarian subsidiary Magyar Telekom as Chief Commercial Officer (CCO).
Paul McWeeney joined VfUK as Head of Customer Care, his "dream job" according to a LinkedIn post marking the appointment. He joins from Barclays, where he was Head of Customer Journeys. This is not his first time in telecoms: McWeeney previously spent time at Orange UK and T‑Mobile UK (pre- their merger) and Three UK in senior customer experience and customer services roles.
Africa
Vodacom gets a new CFO to replace Streichert.
Vodafone Ghana Head of Management Information Systems & Business Intelligence Asiedu Ansu pivoted to become Head of Data & Analytics for the operator's associated Centre of Excellence.
Vodacom Group named its new CFO, bringing in Nedbank CFO Raisibe Morathi. She had been CFO at the South African financial services group since 2009. Vodacom Chief Executive (CEO) Shameel Joosub highlighted her financial services experience as a key reason for the appointment as the Group leans into "accelerated growth ambitions beyond traditional telco services". While Joosub's comment represented another nod to Vodacon's m‑money expansion plans, as seen with its recent Alipay partnership (Vodafonewatch, #188), it was not clear how direct a role Morathi will play in that area of the operator's business. She replaces Till Streichert, who was named CFO at Amadeus, the Spanish travel technology solution provider.
Rachael Ayo‑Oladejo was named Executive Head of Strategy & Performance for Vodacom's Consumer Business Unit in a step up from her previous position as Business Manager of the division. In a similar move, Tshego Malinga was named Executive Head of Consumer Business. She was previously Head of Go‑to‑Market at Vodacom, before leaving in 2018 to work as a freelance Business Strategy Consultant.
Alumni
Vuyani Jarana was appointed to the Board of Directors of manufacturing specialist enX Group. Jarana, the former CEO of Vodacom's Enterprise Business arm, Chief Operating Officer of Vodacom Group, and Chairman of Vodacom Business in Nigeria, has also been CEO of South African Airways. Incidentally, Oyama Mabandla, a former Vodacom Chairman, is also on the enX board.
Former Vodafone International Policy Director Gregoire Verdeaux was appointed SVP of External Affairs at US‑based tobacco company Philip Morris International (PMI). Once part of 'Big Tobacco', PMI now targets a "smoke‑free future". Verdeaux, reporting to CEO André Calantzopoulos, will help "adapt the regulatory environment" for the company as part of this effort. Verdaux was not directly replaced when he left Vodafone in January 2020 (Vodafonewatch, #182).

Joseph Purnell is a Staff Reporter for TelcoTitans, contributing telecoms news analysis since 2019 as part of the TelcoTitans Editorial team.