Veteran executive departures at the top of India's Vi.
Vodafone Hungary's Enterprise Business Unit gets a new lead from Apple.
Raimondi named Commercial Director in place of now-Chief Commercial Officer Duilio.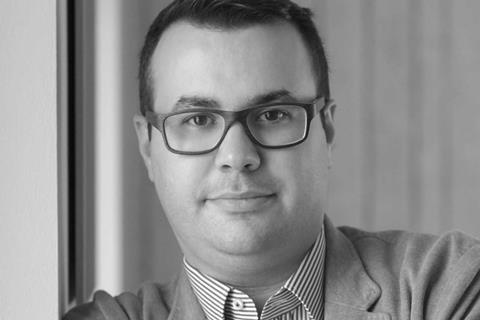 Group
Kevin Behling was appointed Head of Product Innovation, Group Entertainment, a step up from his previous role as Product Design Lead for Consumer Entertainment.
John Sinden was appointed Global Compliance Controller, with a focus on digitisation and automation across Vodafone's international footprint. He was previously Senior Manager for Global Risk, Controls & User Access Management. He is also Executive Head of Strategic Finance, Programmes & Compliance at Vodacom Group, a role he has held since 2018.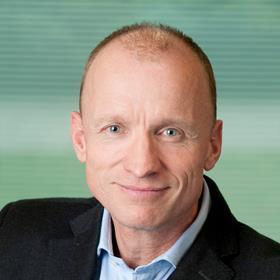 Olaf Swantee, former EE Chief Executive (CEO), was added to Vodafone's Board. Vodafonewatch has the full story.
Vodafone Business: David Joosten, Regional Director for Americas and Partner Markets at Vodafone Global Enterprise (VGE), was named President and Chairman at Vodafone US, the New York-based VGE subsidiary.
Ana Rebollar, Head of Mobile Communications Product Management at VGE, left the Group to join rival Telefónica UK as Head of Solution Sales for Small- and Medium-Size Enterprises (SME). It marks the end of a two-decade tenure at Vodafone, where she started in 2000 as Designer & Technical Lead.
Associates & JVs
Vi: Sundeep Kathuria, Executive Vice-President (VP) of Policy & Regulation, Regulatory Affairs at Vi, resigned after 23 years at the operator. Kathuria is added to a growing list of senior executives to leave the struggling joint venture in recent months, following high-profile exits that include former Chief Technology & Security Officer Amid Pradhan, Chief Digital Transformation & Brand Officer Kavita Nair, Chief Legal Officer Kumar Das, and Chief Technology Officer (CTO) Vishant Vora (Vodafonewatch, #192–#193). The Economic Times reported that current VP of Corporate Affairs Sanjeev Arora will take Kathuria's place, though this is yet to be confirmed.
Ajay Mehta joined Vi as VP for Policy & Operations, with a focus on interfacing with the Telecommunications Regulatory Authority of India (TRAI). He was previously at Sterlite Power where he was Head of Policy Advocacy & Regulation.
Europe
Germany: Caroline Grün, Head of Risk Management at Vodafone Germany, pivoted to become Head of Retail Strategy & Projects.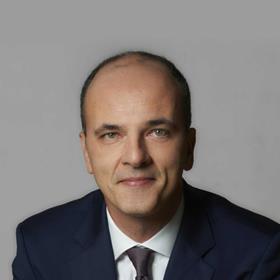 Greece: Menos Okantaridis was appointed Chief Information Officer (CIO) at Vodafone Greece. He was previously Digital Engineering Tribe Lead at the OpCo. The move follows the departure of Grigoris Theofilopoulos, interim CIO since mid-2019, who has left to join Greek automotive conglomerate Sfakianakis Group as CTO. This also means a slight change for former Chief Technology & Information Officer Lampros Iskos, who has narrowed his focus to Technology. The rejig appears in line with the twinned network and IT focus of Vodafone's wider, ongoing Group Technology reorganisation.
Antonios Prekas, Channel Planning Manager at Vodafone Greece, was named Head of Propositions & Pricing.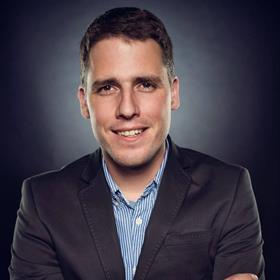 Hungary: Vodafone Hungary appointed Mátyás Dobó Director of its Enterprise Business Unit. He joins from Apple, where he was Business-to-Business Manager for Central and Eastern Europe. Until 2017 he was New Business Director at Deutsche Telekom's Hungarian NatCo Magyar Telekom. Dobó replaces István Király, who has left after six years at the OpCo and has not yet confirmed his next step. Király was also formerly of Magyar Telekom, having been Chief Marketing Officer until 2012.
Italy: Vodafone Italy Head of Finance Federico Battiglia shifted focus slightly, adding Technology to his current Customer Operations, Wholesale & Staff remit.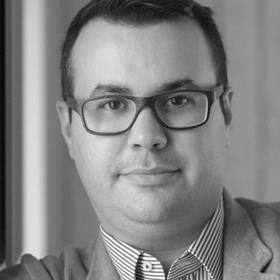 Claudio Raimondi will be named Director of Commercial Operations at Vodafone Italy as of March 2021, replacing Andrea Duilio, who was named Chief Commercial Officer in late-2020. Raimondi will report directly to CEO Aldo Bisio and join the OpCo's Executive Committee. He first joined Vodafone in 2011 as Head of Customer Experience Analysis, and has sat on the Board of Directors at Vodafone Italia Foundation since 2019.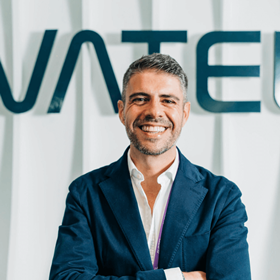 Spain: José Luis Prieto, Marketing & Sales Director at Vodafone Spain, left the Group. He was appointed Managing Director of Spanish internet service provider Avatel Telecom's Business Unit. At Avatel, he also took parallel titles of Chief Marketing Officer and Chief Revenue Officer. Avatel is currently targeting rural Spain for its expansion.
UK: Lilla Kovacs was appointed Head of Small Office/Home Office & SME at Vodafone UK. She was previously Strategy & Innovation Lead.
Africa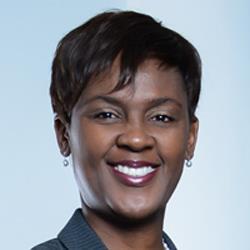 Safaricom: Christoper Kirigua and Winnie Ouko were added to Safaricom's Board of Directors. Kirigua, Director General of Public Private Partnerships at Kenya's National Treasury, was appointed Alternate Director to the Non-Executive Director (NED) Ukur Yatani. Ouko, CEO of boutique advisory Lattice Consulting, was named Independent NED. Ouko has also been an NED at Vodacom Tanzania since 2017.
Vodacom: Vodacom South Africa named Jason Kiezer Executive Head of Strategic Projects & Planning, responsible for technology and service design projects across Vodacom's commercial operations. Kiezer was previously Manager of New Business Development at the OpCo.
Alumni
Ivo Rook, CEO at Vodafone IoT until 2017, was added to the Board of Directors at US-based Internet of Things (IoT) device manufacturer Global Telecom. Rook was most recently at T-Mobile US as Senior VP of IoT. He has also spent time at BT Global, where he was Managing Director for Corporate Accounts.
Anil Tandan was appointed CTO at UK-based mobile virtual network operator Lycamobile, a title he held at Indian operator Idea Cellular until 2018. For the past two years, Tandan has acted as Advisor to Vi, Idea's joint venture with Vodafone.

Joseph Purnell is a Staff Reporter for TelcoTitans, contributing telecoms news analysis since 2019 as part of the TelcoTitans Editorial team.