Tolga Tomruk takes SCM Networks Director role, leading relationships with established equipment vendors and the 'open' challenger set.
Safaricom follows up consumer-centric shift with new CTIO.
VodafoneZiggo taps rival KPN for mobile networks lead.
Musical chairs on Vodacom Group's Board of Directors.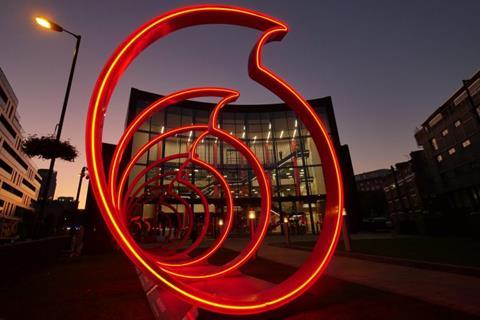 Group
Tomruk takes Networks SCM spot as Vodafone builds out open challenger set.
Vodafone Global Enterprise (VGE) executive Marjorie Vermillion Andersson left to found a landscape gardening business. The US-based former Director of Internet of Things Strategic Partnerships said in a LinkedIn post that she was made unemployed "in the midst of a global pandemic and economic recession", reflecting on a need to leave behind the "unkind and often unfair corporate grind". Prior to joining VGE in 2015, Andersson held business development and account management roles at AT&T and T-Mobile US.
Sophie Clifford was appointed Vodafone's Global Head of Resourcing Operations. Clifford joined the Group from fashion house Alexander McQueen in 2019.
Consumer Director Ian Fleming departed Vodafone to join Pluralit as Chief Revenue Officer. Pluralit aims to connect European tech providers with talent from Latin America. Fleming had been at Vodafone for two decades, filling positions such as Head of Data Propositions and Head of Wholesale Roaming.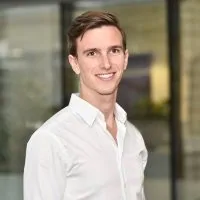 Vodafone named Adam Stonell Digital Transformation Principal, drawing him from a digital transformation management position at strategy consultancy Monitor Deloitte. From 2011 and 2015, Stonell was at Telefónica, most recently as an innovation-focused Head of Partnerships.
Tolga Tomruk, formerly Group Supply Chain Operations Director and Chief Operating Officer (COO) at Vodafone Procurement Company (VPC), was named Director, Networks Supply Chain Management (SCM) at Vodafone. In his new role — one of the biggest-hitting within Vodafone's SCM operation — Tomruk will oversee Vodafone's relationships with key network equipment vendors Ericsson, Huawei Technologies, and Nokia, as well as building out the operator's open RAN network supply chain. By way of congratulating Tomruk of the news, VPC Chief Executive (CEO) Ninian Wilson cryptically said it represented "part of succession planning process" in a LinkedIn post. Gary Cooper, Vice-President (VP) of Network SCM at VPC, announced his departure from the Group at the same time. The former Cisco Systems and Huawei executive said he was "pursuing new opportunities" outside of the Group.
Associates & JVs
Australian TPG establishes enterprise as a priority for post-merger growth.
TPG Telecom: TPG Telecom appointed former TasmaNet Chief Executive (CEO) Elizabeth Aris to lead its Enterprise & Government business as Group Executive. Iñaki Berroeta, TPG's CEO, said Aris joins with an "impressive track record of driving growth and innovation". Aris stepped down from her TasmaNet role in July 2020, after just over a year. Increasing enterprise market share has been flagged as a "Group priority" by TPG, following the Vodafone Hutchison Australia merger, though apparently only after a "customer-centric" approach is deployed in the COVID-19 recovery period, and once post-merger synergies are established.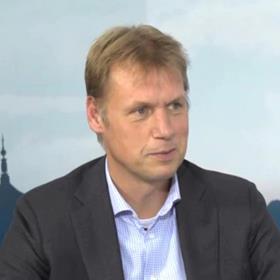 VodafoneZiggo: André Beijen was appointed Director of Mobile Networks at VodafoneZiggo. Before the move he was a freelance technology executive, most recently working at Atos and the Dutch Ministry of Defence, and had spent time at Dutch operator KPN where he was Head of Network Innovation.
Europe
Germany: Tobias Überschär was named Head of Customer & Network Insights at Vodafone Germany. Überschär was formerly Director of Quality Initiatives, and was a long-time executive at Unitymedia prior to its 2019 takeover by the OpCo.
Sina Schmidt was appointed Head of Solution Design & Consulting at Vodafone Business Germany, a change in focus from her previous role as Lead for Quality Gate & Order Enrichment.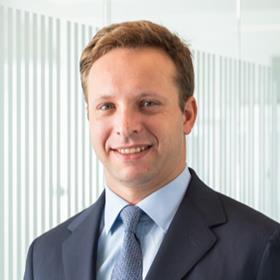 Italy: Marco Malesci was seconded as Senior Legal Counsel at Vodafone Business Italy. He is an Associate Lawyer at law firm Squire Patton Boggs, a Vodafone supplier (Vodafonewatch, #174 and #177).
Vodafone Italy appointed Guido Montalbano Head of Software-Defined Wide Area Network Centre of Expertise. He was Principal Cloud & Security Solutions Architect at Vodafone Business Italy prior to the change.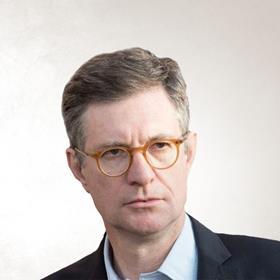 Riccardo Pugnalin was appointed Director of External Affairs at Vodafone Italy, reporting to CEO Aldo Bisio. Prior to the switch, Pugnalin was Executive VP at Sky Italia.
UK: Sylvia Chind was named Head of Strategic Partners in what appears to be a very slight change from her previous role as Head of Regional Partners, Partnerships & Alliances at Vodafone Business UK.
Vodafone UK brought in Eirini Koutrouli to lead Virtual Infrastructure & Operations Support Systems Programme Management. She joins from Nokia UK, where she was Head of Programme Delivery for the vendor's cloud transformation project on a freelance basis. This marks a return to Vodafone for Koutrouli, who was a Programme Management Consultant at the operator between 2010 and 2015, covering projects including the 4G core development.
Africa
O'Leary in as Vodafone representative at Vodacom; wide-reaching changes at Safaricom as it plays out technology transition.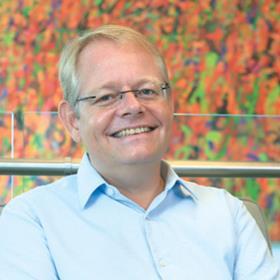 Morten Bangsgaard was named Safaricom's new Chief Technology & Information Officer, following a merger between the operator's IT and Network departments and the departure of Chief Technology Officer (CTO) Thibaud Rerolle to Vodafone Turkey earlier in 2020 (Vodafonewatch, #177). The restructuring is said to have been announced by Safaricom CEO Peter Ndegwa in a memo seen by Nation, and will reportedly take effect on 1 January 2021. Bangsgaard joins from Malaysian operator Maxis, where he was CTO.
In a parallel move, Rita Okuthe, Chief Enterprise Officer at Safaricom, left the operator at the end of November 2020, having been appointed Chairperson at Kenya Pipeline Company earlier this year. She remains a Trustee of the Safaricom Foundation. Joseph Wanjohi, Head of Large Enterprise & Public Sales, will take the vacant position in an interim capacity. Nation reports that two other new positions have also been created in Safaricom's senior management, with the operator looking for a Head of Productivity and a Director of Fixed Business.
Vodafone Ireland CEO Anne O'Leary will join Vodacom Group as a Non-Executive Director from January 2021 — replacing Vivek Badrinath, who resigned from the operator's Board of Directors when appointed CEO at Vantage Towers earlier this year (Vodafonewatch, #181). The appointment of O'Leary, the CEO of an OpCo that is much smaller than Vodacom, is a slightly unorthodox one — and could suggest she is in line for a promotion from the Irish job, which she has held since early-2013. It is interesting that it is O'Leary that has taken the non-executive directorship, rather than her immediate boss Serpil Timuray, the CEO of Vodafone's EU Cluster — who Group CEO Nick Read has side-lined, somewhat, since he took over in 2018 (Vodafonewatch, #169 and passim). Further, her appointment again highlights that after Badrinath's switch away from his previous (and now defunct) role as Head of Africa, Middle East, and Asia-Pacific Region, Vodafone does not have an obvious, top-level reporting structure for OpCos and other operator interests outside of Europe, and appears to be relying on a combination of Read and Vodacom CEO Shameel Joosub to provide oversight of its far-flung (but diminishing) portfolio of investments.
In the same announcement, Vodacom confirmed that Khumo Shuenyane, Independent Non-Executive Director, will take the Chairman role of Vodacom Group's Social & Ethics Board Committee, replacing Saki Macozoma, who remains an Independent Non-Executive Director.
Vodacom Group Board of Directors, January 2021
Executive
Role
Year appointed

Notes: * Joosub was on the Vodacom board from 2000 to 2011, when he was seconded to Spain. He was re-appointed in 2012. Similarly, Mahanyele-Debengwa joined the board in 2009 before leaving in 2011. She re-joined in 2019.

Source: Vodacom Group.

Saki Macozoma

Independent Non-Executive Chairman; Chairman of the Nomination committee

2017

Shameel Joosub

CEO and Executive Director

2012 *

Raisibe Morathi

CFO and Executive Director

2020

David Brown

Lead Independent Non-Executive Director

2012

Phuthi Mahanyele-Debengwa

Independent Non-Executive Director; Chairman of the Remuneration Committee

2019 *

Khumo Shuenyane

Independent Non-Executive Director; Chairman of the Social & Ethics Committee

2020

Anne O'Leary

Non-Executive Director

2021

John Otty

Non-Executive Director

2012

Sunil Sood

Non-Executive Director

2018

Leanne Wood

Non-Executive Director

2019

Francesco Bianco

Alternate Non-Executive Director to Wood

2019

Clive Thomson

Independent Non-Executive Director

2020

Nomkhita Nqweni

Alternate Non-Executive Director to Mahanyele-Debengwa

2020

Pierre Klotz

Non-Executive Director

2020
Alumni
Shrinivas Honap, once Head of Risk Strategy at Vodafone, joined the Determinations Panel at UK non-departmental public body The Pensions Regulator. He left Vodafone in 2012.
Former Group Commercial Development Director Tobin Ireland was added to the Content Board at UK regulator Ofcom. He was one of a six-strong cohort appointed to the board for a three-year term, providing advisory support to Ofcom when it comes to regulating radio, TV, and video-on-demand content. Since leaving Vodafone in 2013 (Vodafonewatch, #105), Ireland has taken executive and advisory roles in a number of AI, data, and direct-to-consumer startups including Amobee, Tourva, and Weve, while also being Special Industry Advisor to the World Health Organisation with a focus on safe digital advertising for children.

Joseph Purnell is a Staff Reporter for TelcoTitans, contributing telecoms news analysis since 2019 as part of the TelcoTitans Editorial team.