Group Networks leadership filled out with Clavero taking operations remit from Europe-bound Yildizi; El Sayed picks up European engineering lead.
Top-level changes in EU Cluster OpCos.
M-PESA Africa leadership firmed up.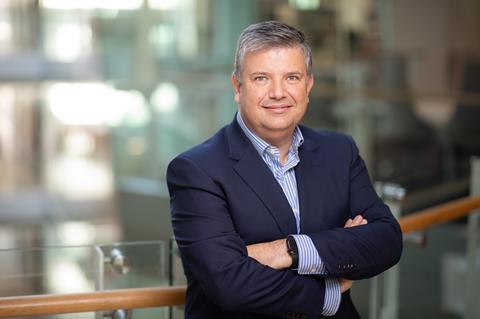 Group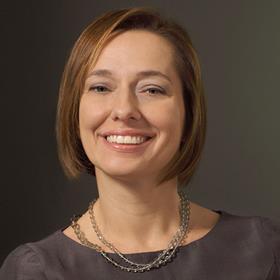 Elisabetta Caldera, Human Resources (HR) Director for Vodafone's EU Cluster & Egypt, is to leave in June to join financial services provider Aegon. There, she has been named Chief HR Officer. In March, Bettina Karsch was announced as Caldera's replacement and is set to take the position in September. The EU Cluster encompasses Vodafone's nine regional business beyond the 'big four' markets of Germany, Italy, Spain, and the UK.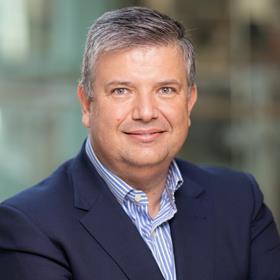 Didier Clavero was appointed Vodafone Group Network Operations Director. He was Chief Technology Officer (CTO) at Vodafone Ireland previously (see below). Clavero replaced Ara Yildizi, who shifted to Head of Operations for the Group's EU Cluster.
Ahmed El Sayed took on a new role as Digital Engineering Director, Europe, having left his CTO position at Vodafone Hungary. He will hold the title in tandem to the Vodafone UK IT Director role, which he will formally take up in July 2021.
Fabien Gitenay joined Vodafone Business as Global Head of Digital Applications, where he will lead the software-as-a-service (SaaS) product portfolio with a particular focus on small- and medium-size enterprises and small office/home office customers — a market of heightened focus for Vodafone Business under the Group's 2025 growth strategy (Vodafonewatch, #195). Before the move he was Vice-President (VP) and Head of Digital Solutions for Europe at Visa, and before that spent time at T-Mobile US and Juniper Networks.
Clive Goodwin was appointed Global Head of Commercial at Vodafone. He joined Vodafone in 2013 from BT, where he was Director of International Development, and has since held a handful of Senior VP (SVP)-level positions, most recently as SVP, Global Voice.
Veronika Mercer was appointed Head of Supply Chain Management for Corporate Services & Property at Vodafone Procurement Company. She joins from healthcare company GlaxoSmithKline, where she was VP, Procurement for Corporate Services.
Associates & JVs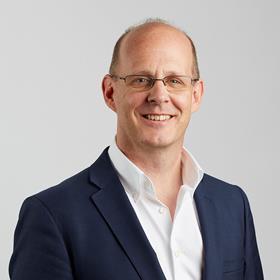 Stephen Banfield, Chief Financial Officer (CFO) at TPG Telecom, announced his resignation after two decades at TPG companies. He will remain at the Australian joint venture until November 2021 or until a replacement is found. The news came a month after TPG founder and Chairman David Teoh left the operator, though Banfield said that the departures are "not connected".
Europe
Germany: Christian Klapka was named Head of Sales, Automotive Tiers at Vodafone Business in Germany. He was previously Head of Connected Mobility at Vodafone Germany.
Pat McCabe, formerly Head of Bid, Pricing & Contract Management at Vodafone Business in Ireland, was named Head of Product.
Italy: Alessandro Magnino was appointed Director of Public Sales & Marketing at Vodafone Global Enterprise Italy. He was previously Regional Director for Southern Europe, a role he took in mid-2020.
Spain: María Calleja was named Head of Enterprise Transformation & Processes at Vodafone Spain. She was Senior Manager for Customer Incidents before the change.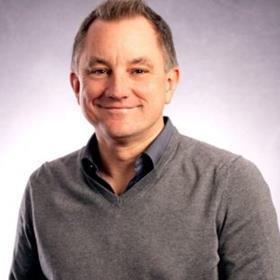 UK: Vodafone UK Director of Digital Jonathan Davies left the Group to join peer Three UK with the same title. Davies joined Vodafone from Adobe in 2014, and held executive roles at Orange prior to that. Jessica Shepherd replaced Davies as Digital Director earlier this year.
Maria Brehan Doyle joined Vodafone UK as Head of Customer Experience, having moved from travel group Expedia where she was Director of Customer Strategy.
Callum Mahoney joined Vodafone UK as Head of Trading. He was previously Director of Commercial & Marketing at Independent Gyms, and before that Portfolio & Pricing Director at Vodafone rival EE.
Vodafone UK Director of Indirect Partnerships Kathy Quashie was named Non-Executive Director at construction group Morgan Sindall. Quashie joined Vodafone UK in 2019 from BT Enterprise, where she was Major Business Director.
EU Cluster: Albania: Meral Altindag, Senior HR Business Partner Lead at HSBC in Turkey, was named HR Director at Vodafone Albania. She replaced Christina Samoulada, who left in February 2021 to join marina network operator D-Marin as Group HR Director.
Vodafone Albania appointed Katia Stathaki its new Chief Executive (CEO), set to replace Achilleas Kanaris who will leave for Vodafone Romania in July. Stathaki joined Vodafone in 2002 and was most recently Enterprise Business Unit Director at Vodafone Greece.
EU Cluster: Ireland: Former CTO Clavero's departure (see above) coincided with Chief Information Officer (CIO) Mairead Cullen taking on additional responsibilities as IT Director, and the arrival of a new Chief Network Officer, Sheila Kavanagh. Clavero himself has not yet been directly replaced.
EU Cluster: Romania: Vodafone Romania named Nedim Baytorun Commercial Director for its Consumer Business Unit, effective from July. Baytorun is currently Chief Marketing Officer at the equivalent unit at Vodafone Albania. In his new role, he will join the Executive Management Team and report directly to incoming CEO Kanaris. Baytorun will replace Mostafa El-Beltagy, who has not confirmed his next move.
EU Cluster: Turkey: Levent Gemici, Director of Strategy & Business Development at Vodafone Turkey, was added to the Executive Committee and named Chief Strategy, Business Development & Wholesale Officer at the OpCo.
Yalın Özcan, Head of Digital Finance & Marketplace at Vodafone Turkey, left the OpCo. He has been appointed CEO at Turkish mobile loyalty app Hopi.
Selen Ertem Tuyluoglu was promoted to become Marketing Director at Vodafone Turkey. She was previously Senior Marketing Manager in the OpCo's Consumer Business Unit.
Africa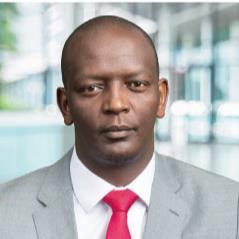 Sitoyo Lopokoiyit was named Managing Director for M-PESA Africa, a role he has held in an interim capacity since early-2020 alongside his Financial Services Director remit at Safaricom. He also joined the Central Depository and Settlement Corporation (CDSC) board as a Non-Executive Director. The CDSC provides automated clearing, delivery, and settlement facilities for the Nairobi Securities Exchange.
Clive Thomson, Non-Executive Director at Vodacom Group, was named Non-Executive Director at private education provider ADvTECH Group. He also remains on the board of retail group Woolworths and equipment distribution specialist Borusan Makina.
Alumni
Dave Boorman, CFO at Vodafone Hutchison Australia until 2012 — during which time he oversaw Vodafone Australia's merger with Three Australia — was named CFO at data analytics SaaS provider Phocas Software. He joined Phocas in 2019 to support its corporate development, and took on the new role in March 2021.
Frank Boulben was named Chief Revenue Officer at Verizon Consumer. Until 2010 Boulben was Global Director of Commercial Strategy at Vodafone, and has since taken senior marketing and strategy positions at BlackBerry, LightSquared, and Rogers Communications.
Kat Dempsey was appointed Senior Director for Australia & New Zealand at Australian Internet of Things (IoT) specialist M2M Connectivity. Most recently she was Head of Digital Payment Sales at Australia Post, and was Head of Enterprise Sales at Vodafone Hutchison Australia prior to that. At M2M, she will lead M2M One, a newly-merged industrial IoT business operating across Australia and New Zealand.
Former Vodafone Head of Products & Services Ralf Elias was named Executive VP and Global Head of Distributed Generation Products at solar innovation specialist Maxeon Solar Technologies. He will take the role in July 2021. He initially left Vodafone to join Samsung Electronics, where he was most recently Global VP for IoT, Business Development & Partnerships.
Tony Thomas was appointed Chief Digital & Information Officer at lighting specialist Signify, a change from his Senior Advisor role at Boston Consulting Group. He was CIO at Vodafone India until 2015 before he shifted to General Electric with the same title.
Karsten Wildberger was named CEO at German consumer electronics retail group Ceconomy, replacing interim CEO Bernhard Düttmann, and Ceconomy spin-off MediaMarktSaturn, where he replaced Ferran Reverter Planet. The changes will take effect in August 2021. Wilderberger was CFO and Chief Commercial Officer at Vodafone Romania for five years from 2006. He is currently Chief Operating Officer at energy group E.ON.
Christian Wirtz, former Managing Executive for Commercial at Vodacom Business and Director for M-Commerce at Vodafone Group, was named CEO at cloud and digital services provider inq. digital. Wirtz has replaced Geoff Hardwick, also a former Vodacom Business executive. Hardwick was Managing Director for Southern & Eastern Africa until 2012. He has not yet confirmed his next step.

Joseph Purnell is a Staff Reporter for TelcoTitans, contributing telecoms news analysis since 2019 as part of the TelcoTitans Editorial team.