Recent Vodafone alumni changes include a Syniverse CEO; Avanti CTO; and LogMeIn CISO.
Cloud & Hosting guru Colin Barrett swaps to IoT in Ireland.
Vodafone Albania commercial promotions.
More Vi senior leadership changes: CFO out; regional CTO in.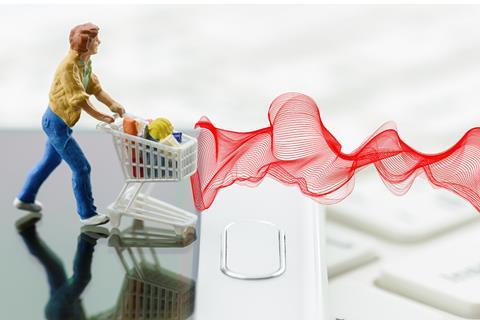 Group
Nadine Bulang was named Head of Group Project Management & Steering, a change from her previous role as Head of Group Operations Support System Service Assurance at Vodafone.
Paul Somerville, formerly Head of Risk & Assurance at Vodafone Business in the UK, was appointed Head of Cyber Risk, Group Entities. The former KPMG executive joined Vodafone in 2016.
_VOIS: The Group's Vodafone Intelligent Solutions (_VOIS) arm made two changes in India. Ganesh Vaidyanathan, formerly Senior Vice-President (SVP) and Head of Business, was named Executive VP, while Sujata Dutta, formerly VP and Head of Testing Tech, was promoted to SVP level.
Associates & JVs
Vi: Praveen Sharma joined Vi as CTO for Maharashtra and Goa. Sharma was most recently at Tata Communications Transformation Services as Head of Delivery for the Vi account. He has also spent time at peers Bharti Airtel and Etisalat, and had stints at kit makers Ericsson and Huawei.
VodafoneZiggo: VodafoneZiggo named Emil Verheijen Programme Director for Business-to-Consumer Business Transformation, leading the joint venture's Business Support System transformation. He was previously Director of Product Implementation.
Europe
Albania: Vodafone Albania made a number of promotions in its commercial leadership team. As noted previously, Blerina Carcani was appointed Director of Vodafone Business in the country, a change from her previous role as Head of Marketing & Growth. She was replaced by Lisander Jella, former Head of Commercial Development. In turn, former Senior Manager of Marketing & Customer Value Management Lisandri Dragoj was promoted to take Jella's place. Meanwhile, Marin Sheldija was appointed Director of Commercial Operations, a step up from his previous role as Head of Customer Operations.
Germany: Tanja Kilinc was appointed Head of Business Networks at Vodafone Germany. She was Head of Workforce Governance & Business Partnering before the switch.
Ireland: Vodafone Ireland appointed Colin Barrett Country Manager for Internet of Things. He joined the OpCo from IBM Ireland in 2015 and has led the Cloud & Hosting segment in Ireland since, a remit which included oversight of Vodafone's data centre strategy, contract development, and partner strategy in the country.
UK: Nick Bacon was named Head of Resource Planning at Vodafone UK, with a focus on customer operations. He was Business Planning Manager at the home market OpCo before the change.
Brian Shillinglaw, formerly Senior Account Manager at Nokia Network, was appointed Partner Manager for Mobile Private Networks at Vodafone Business in the UK. Shillinglaw left Nokia in March 2020 and has been Senior Business Development Manager at Channel Islands-based operator JT Group in the interim.
Alumni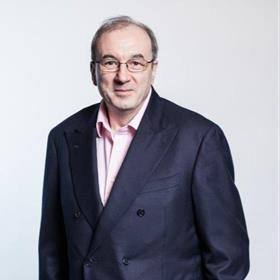 Andrew Davies was named Chief Executive at software provider Syniverse, a step up from his previous post as CFO and Chief Administrative Officer. Davies joined Syniverse in 2020 after leaving Sprint, where he was CFO — a title he has also held at a number of telcos including VEON, Verizon, and Vodafone OpCos in India, Japan, Turkey, and the UK. In early-March 2021, cloud communications provider Twilio flagged it was planning to take a minority stake in Syniverse for $750m (£545m/€639m).
Manish Dawar was appointed Executive Director and Chief Financial Officer (CFO) at food and beverage player Devyani International. He was Chief Integration & Transformation Officer at Vi until December 2020, and was CFO at the operator prior to that. Dawar is on a growing list of senior figures to leave the struggling JV in recent months, including: Chief Technology & Security Officer Amid Pradhan; Chief Digital Transformation & Brand Officer Kavita Nair; Chief Legal Officer Kumar Das; and Chief Technology Officer (CTO) Vishant Vora (Vodafonewatch, passim).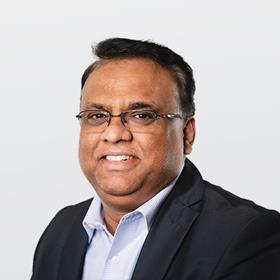 Vikas Grover was named CTO at Avanti Communications. He was most recently Chief Information Officer (CIO) at internet access venture OneWeb, and was CIO at Vodafone India prior to that.
Mark LoGalbo, Business Information Security Officer at Informa, was appointed Global Head of Technology & Cyber Risk Assurance at market research specialist Kantar. Until 2017 LoGalbo was Head of Enterprise Security Assurance at Vodafone Global Enterprise.
Elie Nammar, former Vodafone Group Principal Strategy Manager, was among three senior appointments at French asset management company Vauban Infrastructure Partners. Nammar has been named Senior Director at Vauban, with a focus on asset management in the digital infrastructure sector. He was most recently an Associate Partner at management consultancy Oliver Wyman.
Matt Ward, one-time Senior Business Manager for Mobile Virtual Network Operators (MVNO) at Vodafone UK, returned to his Head of MVNO position at Three UK. He had initially taken the title after leaving Vodafone in 2014, before taking two years as Chief Commercial Officer at Lycamobile Group from 2018.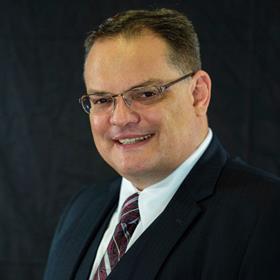 Michael Oberlaender was named Chief Information & Security Officer (CISO) at security software provider LogMeIn. Among his previous roles is a CISO position at Kabel Deutschland and CISO advisory role at Cisco Systems.
Ecosystem
Alberto Bellofatto was named VP for Global Client Partner, Vodafone at NTT Data UK. He will take responsibility for NTT Data's Vodafone UK partnership. He previously led Customer Experience Management for Europe at cloud commerce solution provider and Vodafone New Zealand partner MATRIXX Software.
Nokia flagged it was hiring for an Account Manager for its Cloud & Network Services relationship with Vodacom Lesotho, Vodacom Mozambique, and Vodacom South Africa.

Joseph Purnell is a Staff Reporter for TelcoTitans, contributing telecoms news analysis since 2019 as part of the TelcoTitans Editorial team.