Changes rung in Group and OpCo enterprise arms.
Czech, German, and Tanzanian OpCos name new cyber security heads.
Another telco exec leaves for pastures new at AWS.
Former Vodafone Transformation lead Finch takes Three UK CIO gig.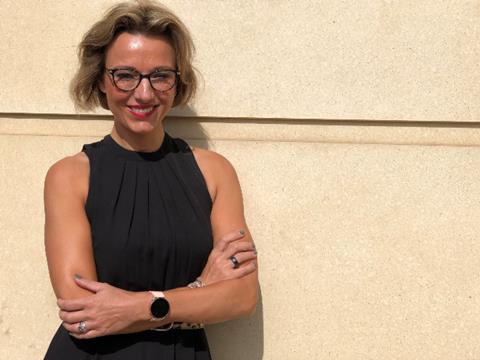 Vodafone Group
Changes at Vodafone Business.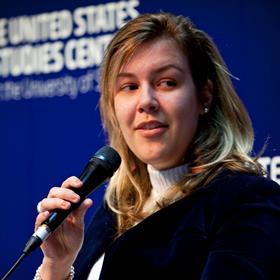 Former Amazon Web Services (AWS) Principal Anna Solar-Bassett was named Head of Policy for Content, leading the Group's government affairs in relation to content and utilising her experience in UK Government alongside EU institutions and other European Member States.
Vodafone Business: Gopi Balakrishnan was named Global Client Director for Strategic Accounts at Vodafone Business, based in the Middle East. Specifically, he lists Emirates Group, the Government of Dubai, and Saudi Aramco as some of the relationships he will manage in the role. The move marks a return to Vodafone Business for Balakrishnan, who was Global Client Partner (for the retail and manufacturing verticals) before he left in April 2020 for a stint as Enterprise Sales Director at business-to-business (B2B) software-as-a-service platform provider Streetbees.
Andrew Kivell was named Head of Product Management & Commercial Operations for Vodafone Business' Unified Communications & Collaboration line of business. He was previously Head of Portfolio Commercial Performance in the same department.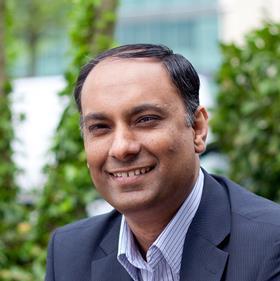 Yatin Pahwa was appointed Head of Internet of Things (IoT) Product & Portfolio Management, a slight change in job title from his previous position as Head of IoT Portfolio & Propositions. He joined Vodafone in 2015 from Deutsche Telekom, where he was Vice-President (VP) of Product Strategy & Business Development. He also has experience at Bharti Airtel and Nokia UK.
Associates & JVs
India: Vodafone Idea appointed Deepak Rao Executive VP and National Head of Customer Value Management, a step up from his previous post as Senior VP of National Business Development.
The Netherlands: VodafoneZiggo Head of Supply Chain Mark van de Greijn added Head of Order Fulfilment to his title.
Europe
Cybersecurity details in the Czech Republic and Germany get new leads; another telco exec leaves for AWS — this time in Italy.
Czech Republic: Vodafone Czech Republic (VfCZ) named David Guerrero Domínguez its permanent Head of Cyber Security, filling a post held on an interim basis by David Roberts since October 2019. Domínguez joins from financial group ING Bank, where he was Head of Risk Management for the Czech Republic. His predecessor Roberts was named Cyber Security Advisory Manager at Vodafone UK (VfUK).
Germany: Tamás Almási, Manager of Transport & Transmission Engineering, was named Head of Automation at Vodafone Germany (VfD). In his new role, Almási said he will focus on increasing automation in VfD's transport and transmission networks using software-defined networking as a foundation, and indicated these systems could become "building blocks" for deployment elsewhere in Europe.
Antti Partanen was named Head of Cyber Prevent at VfD, a role that includes the Head of Cyber Security remit. This marks a slight shift for Partanen, who was Deputy Head of Cyber Security & Resilience for VfD prior to the change.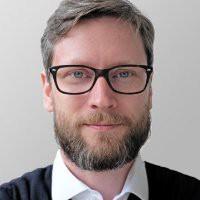 VfD-owned IoT capability provider grandcentrix named Stephan Hochhaus VP of Solution Components, a change in focus from his previous role as VP of Human Resources (HR). He has been replaced in the HR position by Christoph Biermeier, who was HR Business Partner for Digital Transformation & Post-Merger Integration at VfD, facilitating the Unitymedia consolidation.
Stephanie Weimann was named Head of B2B Strategy & Commercial Online at Vodafone Business Germany. She was previously Senior Manager for VfD's Post-Merger Integration team.
Former Unitymedia Director of Customer Acquisition & Loyalty Christian Maier was named Head of Integrated Media Channel Management at VfD.
VfD named Marc Hölzer Head of Radio Planning & Deployment. Prior to the appointment he was Head of Radio Optimisation & Performance at the OpCo.
Hungary: Zoltan Nagy was appointed Head of Financial Planning & Analysis at Vodafone Hungary. His responsibilities include "integrating a newly acquired organisation", he said on LinkedIn — presumably UPC Hungary, bought from Liberty Global in 2019. He has joined from consumer goods manufacturer RB, where he was Regional Transformation Director for Poland & Eastern Europe. The role included an SAP roll-out in Romania, and SAP-oriented projects in Czech Republic, Hungary, Poland, and Slovakia.
Ireland: Vodafone Ireland's (VfIr) Lead Data Scientist for Big Data & Artificial Intelligence (AI) Saeed Hajebi was appointed Head of Big Data & AI. Prior to joining VfIr, he had a similar role at Three Ireland, where he was Lead Data Scientist.
Orla Nagle joined VfIr as Head of Consumer Brand. She joins from beverage group Diageo, where she was Consultant Head of Marketing for Carlsberg.
Italy: Alessandra Antonelli, Director of Business Transformation at Vodafone Business Italy, left for AWS, where she has been named Head of Enterprise for Italy.
Vodafone Italy appointed Davide Brandini Head of Public Sector, focused on public and health sector relationships. He was previously Italy Country Manager for Vodafone Global Enterprise. A replacement has not yet been named.
Africa
Ghana: Harold Bedu-Mensah joined Vodafone Ghana (VfGh) from Millicom International Cellular-owned Tigo, where he was Corporate Finance Manager. At VfGh, he has been named Head of Financial Operations.
Tanzania: Vodacom Tanzania named Joel Kazoba its new Head of Cyber Security, replacing Lazaro Kabyemera who left the post in March 2020. Wilson was previously Senior Manager of Cybersecurity Operations at NMB Bank. His predecessor Kabyamera has left the OpCo to join CRDB Bank as Head of ICT Security & Governance.
Alumni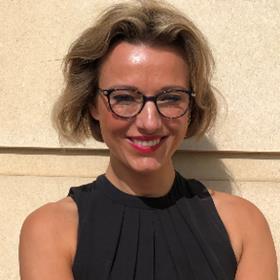 Belinda Finch was appointed Chief Information Officer (CIO) at Three UK as part of a shake-up of the operator's technology division. She joins from energy and gas group Centrica, where she was CIO and Chief of Staff, and before that was Head of Transformation & Online at Vodafone.

Joseph Purnell is a Staff Reporter for TelcoTitans, contributing telecoms news analysis since 2019 as part of the TelcoTitans Editorial team.