Following the lead of Vodafone UK Networks Director Andrea Donà, CNOs were named at a handful of European OpCos, including some external appointments.
Former Vi executive Narayan takes Lyca Group CEO job and sets lofty ambitions for MVNO strategy turnaround.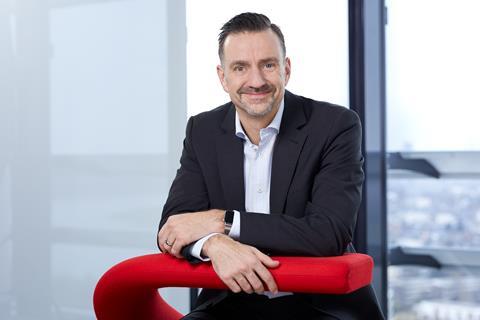 Group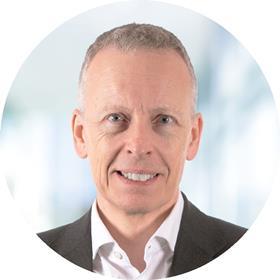 Mark Allinson was named Director for Business Development at Vodafone Business, covering the Group's business‑to‑business operations across Europe and Africa. Prior to the switch, he was Director of Strategy & Business Development at Vodafone.
Tarika Dhingra, Digital Security & Privacy Lead at banking group NatWest, joined Vodafone as Global Head of Cyber Security Strategic Programmes.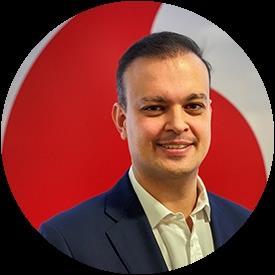 Fánan Henriques, Director of Transformation & Digital at Vodafone Business, pivoted to become Director of Strategy & Transformation.
Associates & JVs
Vantage Towers: Christian Sommer, General Counsel at Vodafone tower business Vantage Towers, switched to Chief Legal Officer at the company. Prior to Vantage Towers, Sommer was Legal Director for Vodafone Group.
Europe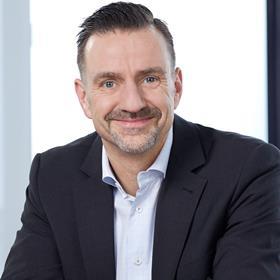 After Andrea Donà was named Chief Networks Officer (CNO) at Vodafone UK in the latest rejig, a number of Vodafone's European operations have followed suit. Among the new CNOs were Vodafone Germany's Guido Weissbrich and Vodafone Spain's Julia Velasco, both of which appear to be changes in title only. Among those to pivot into the CNO role were Vodafone Hungary's former Head of Converged Network Development Istvan Szabo; Vodafone Ireland's Sheila Kavanagh, formerly Head of Technology Enterprise Solutions; and Vodafone Italy's Marco Zangani, formerly Head of Mobile Access Engineering. External CNO appointments include Gentian Bajraktari, formerly Chief Executive and Chief Technology Officer (CTO) at Albanian operator Abissnet, who took the job at Vodafone Albania.
Cluster: Madalina Suceveanu, CTO for Vodafone's Europe Cluster, Turkey, and Egypt, was appointed Director for Networks and Acting Chief Information Officer for the same region, with a focus on Portfolio & Transformation.
Ara Yildizli was named Head of Operations for the Europe Cluster. He was previously Director of Group Network Operations.
Czech Republic: Vodafone Czech Republic appointed Erik Langer Head of Public Policy, Regulatory & External Affairs. It marks a direct promotion for the former Senior Manager.
Germany: Silke Eggert returned to Vodafone Germany as Head of Lean Portfolio Management & Transformation for Digital & IT. She was previously at VodafoneZiggo as Director of Business Transformation & Integration
Vodafone Germany IT Solutions Architect Thomas Havemeister was appointed Head of Business Engagement for the OpCo's Transformation & Central functions.
Patrick Sulewski was drafted in as Head of Cyber Defence & Response at Vodafone Germany. He joined from mobility, services, and supply group DVV where he was Chief Information Security Officer.
Italy: Federico Panizzi, Head of Digital Customer Marketing at Vodafone Italy, was named Head of Digital & Growth Tribe and Digital Director at the operator.
UK: Alison Bradley joined Vodafone UK as Head of Cloud & Infrastructure Architecture. She was previously at UK building society Nationwide, where she was Principal Cloud Infrastructure Architect. She has held similar positions at Capita IT Enterprise Services and Fujitsu in the past.
Vodafone UK's Senior Broadband Strategy Manager Daniel Thomas was handed a promotion to become Head of Strategy & Transformation, focused on the OpCo's Home Broadband proposition.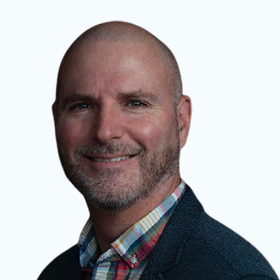 Africa
Lesotho: Vodacom Lesotho Managing Director Philip Amoateng has apparently left the OpCo, with Travis Goate appointed in his place on an interim basis, according to the company's website. Goate is Commercial Director for the Consumer & Enterprise business. Reasons for the swap have not yet been made clear.
Alumni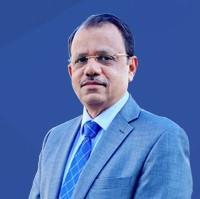 Former Vi executive Navanit Narayan was appointed CEO at Lyca Group, bringing with him ambitions to "reinvent the business". He initially joined Lycamobile, Lyca's mobile virtual network operator (MVNO), as Chief Operating Officer in mid‑2020. Prior to that, he had been Chief Strategy Officer at Vi since its inception in 2018 (Vodafonewatch, #164). The appointment follows a shake‑up at Lycamobile's top‑table which saw former Idea Cellular CTO Anil Tandan join with the same title and ex‑Tech Mahindra executive Ashutosh Sarkar named Chief Information Officer.
On his appointment, Narayan set lofty ambitions for the Group as it aims to shift from a historic focus on the expat and roaming markets, reflecting what he called a "time of global change and uncertainty". With travel currently stymied by border closures and lockdowns, Lyca's traditional travel‑reliant strategy is an area of "growing concern" for the new CEO. Lycamobile has a number of wholesale network agreements across its considerable footprint, including with Vodafone Italy, Telefónica in Spain, and Telefónica in the UK.


Joseph Purnell is a Staff Reporter for TelcoTitans, contributing telecoms news analysis since 2019 as part of the TelcoTitans and Market Mettle Editorial team.