VfI Chief Business Officer rotates; GCR SVP Eliza Kwok returns.
Vodafone Business freshens its Asia Pacific leadership and new Heads across European entities.
Vodafone's old faces get new spots at NGMN, Sky Deutschland, and MTN.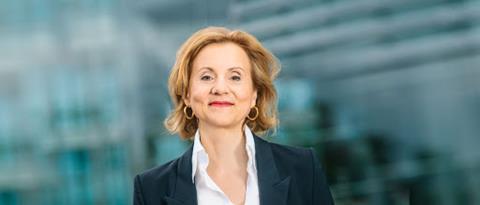 Vodafone Group
Several moves at Group level see Vodafone Idea's chief business officer rotating and a return for GCR SVP Eliza Kwok.
Darren Philpott, former Vodafone Global Talent & Leadership Lead, was given a new role as Head of Group Talent. He joined the Group from UK bank Barclays, where he was also Head of Talent.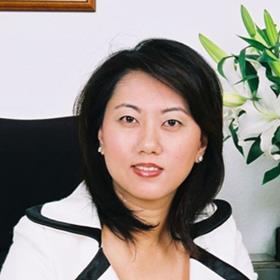 Eliza Kwok returned to Vodafone as Senior Vice-President (SVP) for North Asia at Vodafone Global Enterprise (VGE), covering the Greater China Region (GCR), Japan, and South Korea. She left Vodafone China, where she was General Manager, in 2016. Also a former BT Global Services Managing Director, most recently Kwok spent three years as SVP for the GCR at Seattle-based IT services provider Avanade.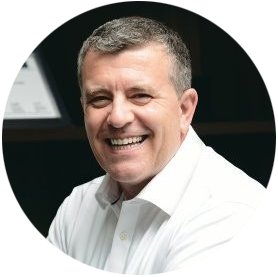 Nick Gliddon, former Chief Business Officer at Indian joint venture Vodafone Idea, was appointed Chief Executive (CEO) of Vodafone Carrier Services, replacing Brian Fitzpatrick who announced his departure in June 2020 (Vodafonewatch, #183). Since joining Vodafone Group in 2008 from Siemens IT Solutions & Services, Gliddon has taken on roles in Egypt and India, as well as heading up VGE for Northern Europe and UK, Ireland & Nordics. Gliddon's predecessor Fitzpatrick has since taken up a Non-Executive Director role at Global Cloud Xchange, providing business counsel to the chairman and executive team.
Vodafone Group lead for Digital & Commercial Strategy Pradeep D'costa was named Group Head of Strategic Programmes, Transformation & Digital.
Vodafone Intelligent Solutions (_VOIS) appointed Rahul Dev Bhushan its new Head of Organisation Effectiveness, Change Management & HR Analytics. His remit covers more than 25,000 employees across Egypt, Hungary, India, and Romania. Previously, he was Global Head of HR Data Strategy, Reporting & Analytics at Vodafone Group.
Vodafone Business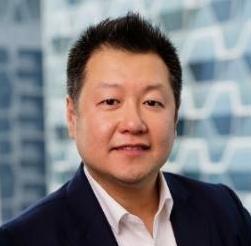 Vodafone Business freshens its Asia-Pacific leadership, and names new heads across European entities.
Vodafone Business named Christian Nölgen Head of Digital Marketing & Communications, a change in remit from his previous position as Head of Pricing & Portfolio Management at Vodafone Business Germany. He joined Vodafone Germany in 2012 from Deloitte Consulting, where he was Senior Consultant for Corporate Strategy.
Vodafone Business appointed Eric Wong its new Head of Global Accounts for the Asia-Pacific region. He was Head of Solution Sales for the region for the past four years.
Jono Pank was appointed Head of Sales Engineering at Vodafone Business. He joined from UK digitalisation platform provider Bizagi, where he was Head of Global Sales & Marketing Operations.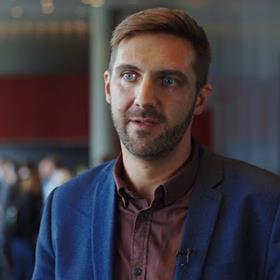 Stuart Jeffrey joined Vodafone Business as Head of Digital Enablement, with a focus on Transformation & Digital. Previously, he was a Senior Director for Global Consulting & Client Engagement at Tacit Knowledge, a US-based software solutions provider.
Alumni
Vodafone's old faces get new spots at MTN, NGMN, and Sky Deutschland.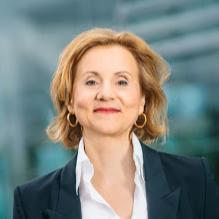 Anita Döhler was appointed CEO at the Next Generation Mobile Networks Alliance (NGMN Alliance). She left Accenture, where she worked in the Delivery leadership team at the Essen Innovation Centre. Between 2001 and 2016 Döhler took various Vodafone Group positions, including as Principal Delivery Manager for mCommerce and Senior Manager for Industry Relations.
Christoph Schmitt, former Vodafone Group Head of Brand Operations & Media Management, was named VP of Brand Management & Communications Strategy at Sky Deutschland's TV arm. He left Vodafone in 2016.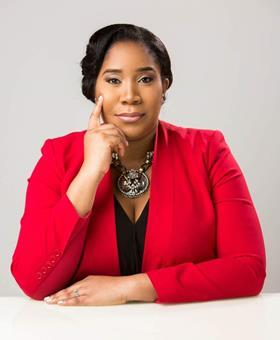 Uche Ofodile was appointed CEO of MTN Benin, leaving her post as CEO at Liberian counterpart Lonestar Cell MTN. Prior to that, she has serrved as Head of Express Wi-Fi for Facebook's Africa region, Vodafone Ghana's Chief Marketing Officer, and Millicom/Tigo CEO in the Democratic Republic of Congo.