Flagship greenfield alliance for Vodafone's Partner Markets federation continuing to be hit by delays.
Bureaucratic hurdle cleared, but launch still appears some months away.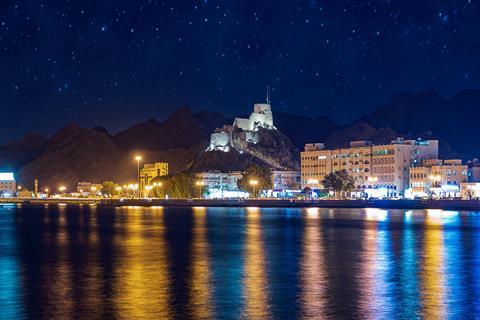 [Correction: this article originally referenced the second half of 2022 for the revised launch window; this should be 2021.]
The launch of Vodafone Oman, the Group's local Partner Markets ally, was finally cleared in early-January 2021, progressing a protracted bedding‑in process that has seen it miss its target of bringing services live in the second half of 2020 (Vodafonewatch, #189).
The new operator is now not expected to debut services until the second half of 2021, after Oman Future Telecommunications (OFT) was granted a licence by royal decree to become the country's third mobile operator, operating under the Vodafone marque.
Local media sources reported that, under the terms of the agreement, Oman Towers Company (OTC) — the Sultanate's sole passive infrastructure provider — will supply telecoms towers and associated infrastructure for Vodafone Oman, "in parallel with plans to deploy the global mobile network" of OFT.
OTC was established in 2018 by AktivCo, telecoms infrastructure specialist Camusat Group's investment arm; local investment fund Al Surooh Investments; Burooj Telecommunication Networks, a subsidiary of Muscat-based conglomerate Oman 70 Holding Company; and the government-owned Oman Broadband Company. The Sultanate is thought to own a 30% stake in OTC.
Vodafone not vested but has reputational skin in the game
While backed by Vodafone operationally, Vodafone Oman is owned by a consortium of (reportedly local) investors, led by Itqan Tech Development, a telecoms and IT solutions provider that sits within Oman 70.
It secured a licence in 2019 and is seeking to challenge the market's current duopoly of Oman Mobile, the mobile arm of national operator Oman Telecommunications (Omantel); and Ooredoo Oman, whose parent Ooredoo Group comfortably weathered a startup challenge from Vodafone when in debuted in Qatar in the late‑2000s. The two operators currently share the country's 5.7 million mobile connections.
Despite Vodafone's somewhat patchy record in the Middle East, the new Omani operator is using the Group's portfolio of Partner Markets' services to support it on business set‑up. The two organisations announced a 15‑year strategic partner agreement in 2019, covering "innovation, services, and expertise", and Vodafone is supported by a team on the ground in Oman, working to help the operator establish itself (Vodafonewatch, #175 and #179).
The Group appears to have long had its feelers out regarding opportunities in Oman. Vodafone was on the shortlist when Oman offered out its second mobile licence, back in 2004, with the concession ultimately going to a consortium led by Ooredoo (then Qatar Telecom) and TDC Group (Vodafonewatch, 2004.07). The Group was also previously mooted as a potential strategic partner (Vodafonewatch, 2008.08).