Blasts from past as Butterworth, Finegold, and Pusey resurface with technology and telecoms board seats.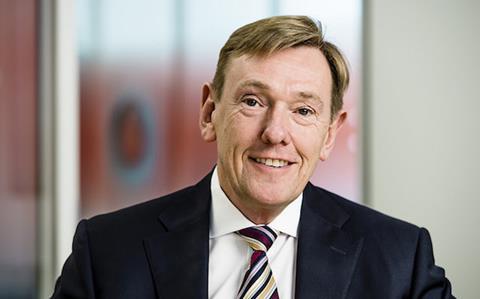 Company
Executive
Activity
Details

Ceres Power Holdings

Warren Finegold

New role

Warren Finegold, Vodafone's ex‑Director of Business Development, was appointed Chairman at Ceres Power Holdings, a fuel cell specialist. Finegold — a key former figure in Vodafone's M&A moves — previously sat on Ceres' board as a Non‑Executive Director.

Concentra Analytics

Neda Scrini

Appointment

Neda Scrini, former Head of HR for Group Finance, joined Concentra Analytics, a business analytics software provider, as Chief People Officer.

Novartiq

Charles Butterworth

Appointment

Charles Butterworth, a former Chief Executive (CEO) of Vodafone Ireland, joined identification technology player Novartiq as a Non‑Executive Director.

Syniverse

Andrew Davies

Appointment

Andrew Davies, a prominent former financial executive at Vodafone, and one‑time CFO of Verizon Wireless, was appointed Chief Financial and Administrative Officer at connectivity provider Syniverse. He was previously CFO at Sprint and leaves the operator following April 2020's confirmation of its buyout by T‑Mobile US.

Tele2 Group

Cyril Deschanel

New role

Cyril Deschanel, Tele2 IoT's Chief Commercial Officer, was promoted to become Managing Director. Previously, he was Regional Director of IoT at Vodafone, covering the Southern Europe, Latin America, and Middle East regions (Vodafonewatch, #164).

VEON

Stephen Pusey

Appointment

Netherlands-based telecoms group VEON appointed former Vodafone Chief Technology Officer Stephen Pusey as a Board Director.

Among other new members of VEON's board are former Telefónica Brasil and TIM CEO Amos Genish, and Mariano de Beer, former Chief Commercial & Digital Officer at Telefónica Group.

Pusey was also recently appointed Chairman at GlobalLogic, a digital product engineering specialist on whose board he has sat since 2015.